'NCIS' Star Wilmer Valderrama Claims That 1 Major Storyline for Season 18 Is Still 'a Bit of a Mystery'
One 'NCIS' season 18 storyline, may be a bit of a mystery, but at least we have a premiere date!
The wait for new NCIS episodes is almost over. When the pandemic forced the cast and crew to shut down production back in March, they ended season 17 four episodes early. The production team also had to wait two extra months to get started on season 18. But now, they are back to work and CBS has announced a premiere date. Still, star Wilmer Valderrama (Nick Torres) says that one major storyline this season is "a bit of a mystery."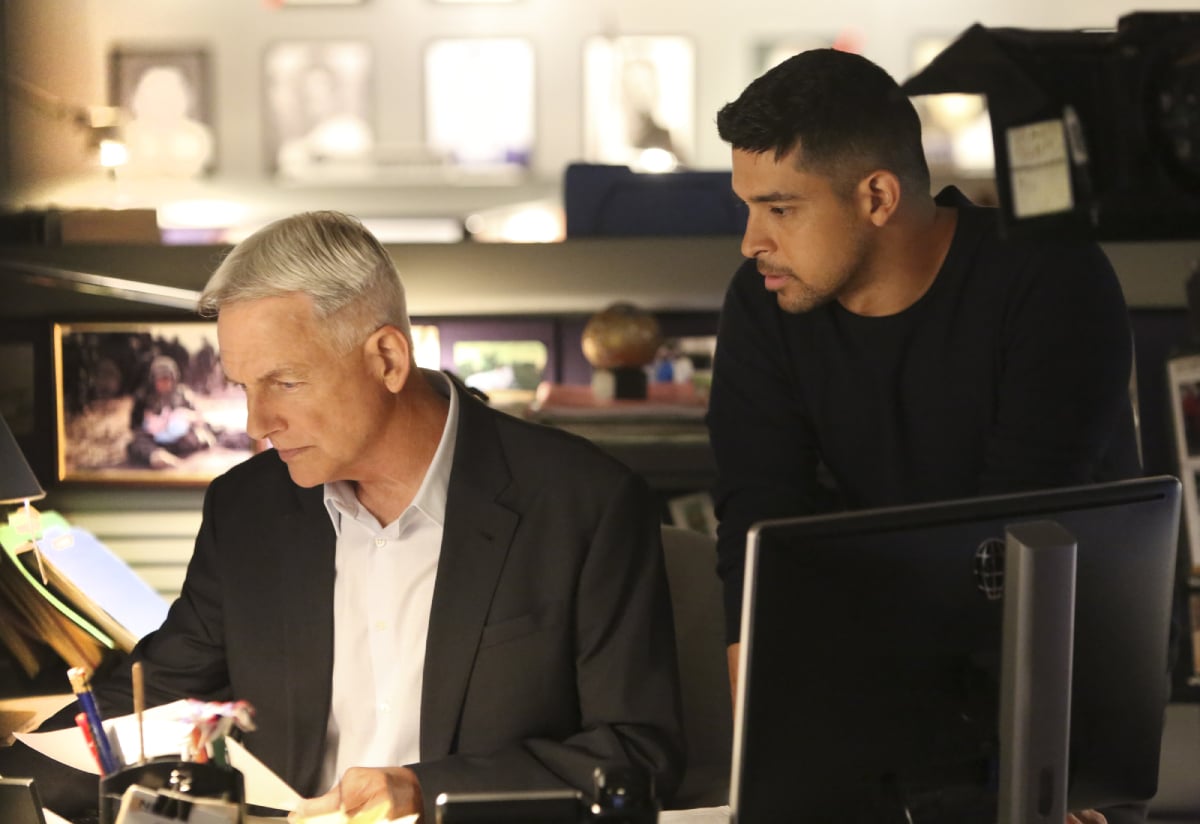 CBS has finally announced the premiere date for season 18 of 'NCIS'
According to Newsweek, season 18 of NCIS will begin with episodes they didn't get the chance to produce last season. This includes the series' special 400th episode.
"Episode 21 [of season 17] was two days away from production," co-showrunner Frank Cardea said in April. "The sets are built and now locked up in our stages, the locations were pulled, the actors had been cast…. That's probably what we will shoot first."
After a long wait, CBS has just released their fall line-up. It includes the premiere dates for NCIS, as well as the spin-offs NCIS: Los Angeles and NCIS: New Orleans. The LA and NOLA spin-offs will premiere on the same night – Sunday, November 8.
That night, the network will also begin airing "fan-favorite episodes" of NCIS from the first 17 seasons. Those favorite episodes will air regularly on Sunday evenings throughout the evening. As for the season 18 premiere, that will happen on Tuesday, November 17.
The expectation is that the new episodes will be available immediately on the CBS website and at CBS All Access after they air on the network.
Wilmer Valderrama claims 1 major storyline is still 'a bit of a mystery'
Earlier this year, it was confirmed that NCIS star Maria Bello (Jack Sloane) would be leaving the show this season. According to Express, Bello will be in eight episodes this season before her exit.
But neither the showrunners nor the actress have revealed how and when she will leave. According to Valderrama, Bello's exit is still "a bit of a mystery." He explained that they are "figuring it out" as they go.
"I don't know much about that storyline, to be honest. I haven't really been in the conversations specifically with the departure of that character," Valderrama said.
The That 70's Show alum added that "if that event really does happen," he knows it will be interesting for his character.
Bello's three seasons have been an emotional roller coaster for her character. She reunited with the daughter she gave up for adoption. Sloane also opened up to Leroy Gibbs (Mark Harmon) about her troubled past. Many fans had hoped that a romance was brewing between Gibbs and Sloane. But, it doesn't look like that was meant to be.
'NCIS' showrunners will give Maria Bello's character a 'worthy' exit
After the news broke that Bello would be leaving NCIS, Cardea gave some insight into how they say goodbye to a character. As fans know, this won't be the first time NCIS has seen major characters leave or get killed off.
"When we're trying to figure out how to exit a character, one thing we always ask is: 'What does that character deserve?'" Cardea told TV Line. "And the character of Sloane is a very strong character, and a passionate character, so we're going to really have her go on something worthy of that."
The showrunners have also revealed that NCIS will be traveling back in time for the first few episodes of season 18. After starting the season in November 2019, it will take a few episodes before they catch up to present day. It isn't clear which episode will be Bello's last. But, many fans are hoping to get some context to how and why Sloane leaves.
Season 18 of NCIS premieres Tuesday, November 17 on CBS.