'NCIS' Stars Confirm What Fans Have Long Suspected About Working With Mark Harmon
ARTICLE HIGHLIGHTS
Mark Harmon left NCIS after 19 seasons and more than 400 episodes.
But his character Leroy Jethro Gibbs is still a major part of the show.
His NCIS co-stars confirm what it is really like to work with Harmon.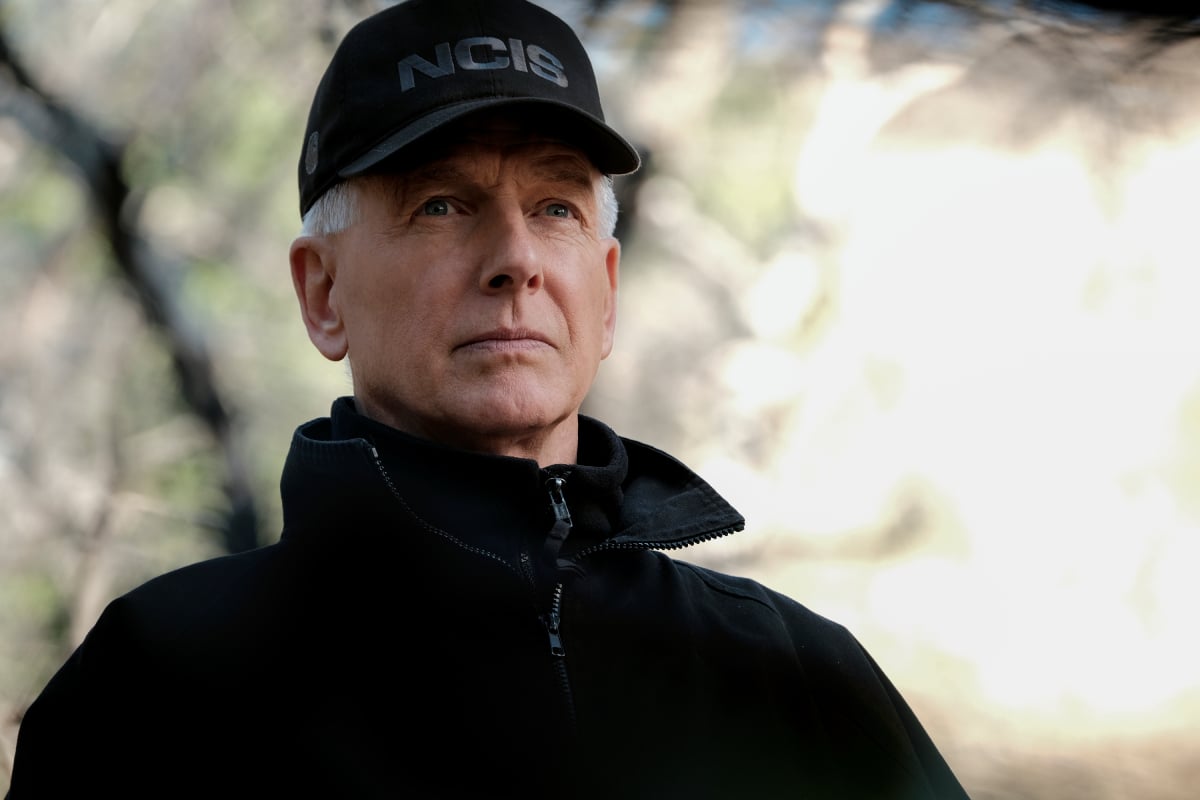 NCIS said goodbye to Mark Harmon's Leroy Jethro Gibbs early in season 19. After starring in more than 400 episodes since 2003, the 70-year-old Harmon took a step back from TV's most-watched drama in October. And there's no guarantee he'll return anytime soon.
Still, Gibbs' influence has remained and his name does get brought off often. As for the effect Harmon had on his co-stars, they've confirmed what fans have long suspected about the NCIS star and executive producer.
Leroy Jethro Gibbs is still a major part of 'NCIS'
Gibbs said goodbye to McGee (Sean Murray) and the rest of his team in Season 19, Episode 4 "Great Wide Open" after he found peace in Alaska. But that doesn't mean he's been forgotten as the season has progressed. In fact, Gibbs is still a major part of NCIS.
Despite not being seen since the fourth episode of the season, Harmon is still in the NCIS opening credits. And he's the first person introduced at the beginning of each episode.
The character has also received numerous mentions throughout the season. The most recent being in the winter premiere — an episode titled "Pledge of Allegiance."
Gibbs had a secret for years
At the end of the episode, Vance (Rocky Carroll) shared a secret about Gibbs that explained why $10,000 had been mysteriously deposited into both McGee and Jimmy Palmer's (Brian Dietzen) bank accounts.
"I just wanted to welcome you as the newest members of the Leroy Jethro Gibbs College Scholarship Club," Vance told the duo.
"It's in memory of his daughter, Kelly. When she was young, he started a college fund. When she died, Gibbs never closed the account. In fact, he kept adding to it. So since then, he's helped a lot of agents' families. Kids all going to college in Kelly's honor."
'NCIS' stars reveal what it's like to work with Mark Harmon
It should come as no surprise to fans that Harmon is just as loved on the NCIS set as his fictional counterpart. The Gibbs character was a stern authority figure who also served as a mentor. He also dished out his special kind of wisdom with his numerous rules.
At the same time, Harmon served as a mentor to many of his co-stars. Murray — who has starred alongside Harmon since NCIS began — has made it clear in interviews how much respect he has for his fellow actor.
Mark Harmon made 'quite the impression'
When he was a teenager in the 1990s, Murray actually starred alongside Harmon in an episode of the TV series Harts of the West. Nearly a decade before becoming his co-star on NCIS, Murray says that Harmon made a memorable impression.
"He made quite an impression on me when he came on and did a role on Harts of the West," Murray told Allen Vaysberg on The Love of Acting. "I had a few scenes with him, and we talked quite a bit about craft and things. So, being able to work with him again all these years later is just great. And, you know, he's been a bit of a mentor to me, whether he knows it or not."
Many 'NCIS' stars have praised Mark Harmon
Cote de Pablo played Ziva David on NCIS in seasons 3 to 11, and she has said in the past that Harmon was both a friend and mentor. She described their relationship as being "forged in fire."
"He's more of like, he's a friend mentor. He was always, like, a father figure to me," de Pablo said, per Looper. "Obviously, Ziva and Gibbs have that, but Cote and Mark have a little of that."
Michael Weatherly, who played Tony DiNozzo for 13 seasons, has also praised Harmon's behavior on set. The Bull star said that, "[Harmon is] a very rare person in this business because there's no assistant, no entourage. Mark is largely just a very straightforward, approachable, calm, assertive guy. He's not a people pleaser."
Even Harmon's own wife Pam Dawber — who played Marcie Warren in seasons 18 and 19 — raved about her husband's work and his ability to lead and mentor.
"Mark is for the best of everybody and everything. His ego does not extend. He just wants it all to work," Dawber said.
New episodes of NCIS air Monday nights on CBS.