'NCIS:' This Famous Tony DiNozzo Line Was Unscripted
Though currently starring as Dr. Jason Bull in his own CBS procedural, Michael Weatherly's career-catalyzing role was in NCIS. Starring as Tony DiNozzo from 2003 until he departed the series to explore other opportunities in 2016, Weatherly grew intimately connected to the adolescent-minded investigator.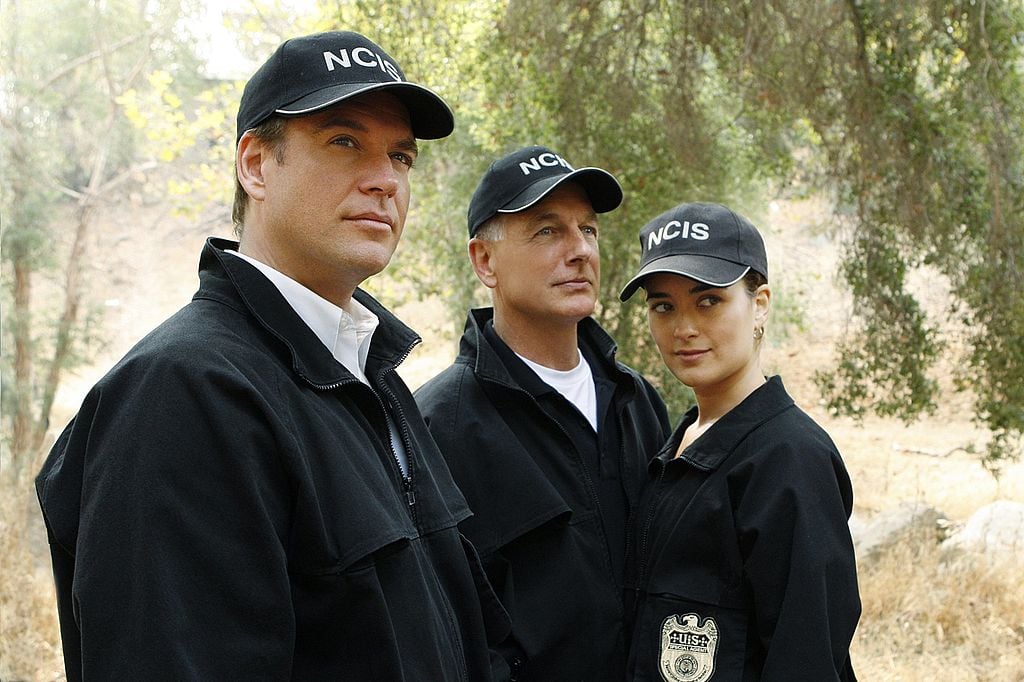 Always prepped with a slightly inappropriate joke, Special Agent DiNozzo was skilled at his job, yet not the most mature of the bunch. Playing the character for so many seasons, the actor grew comfortable in his skin. Thus, it should come as no surprise that the funny man – on the screen and off – often improvised dialogue, some of which found its way into the final cut.

While adding in lines that aren't in the script is customary of talented actors – especially ones with years of experience developing the same persona – one of Tony DiNozzo's most famous lines was unscripted. Furthermore, the line came before Weatherly had become fully one with the character.
Michael Weatherly on Tony's response to the Gibbs head slap in 'NCIS'

Often failing to live up to expectations – when it came to appropriate workplace behavior  – Michael Weatherly's DiNozzo grew accustomed to having his head slapped by Mark Harmon's Agent Gibbs (quite frequently we might add). However, Michael Weatherly recalls one of his iconic responses to the incident – two words that went on to become quite a character-defining line. Weatherly stated:

"I remember the first time I ever said 'Thank you' after a head slap. Which was an instinctive, unscripted moment of silliness that got a laugh in rehearsal, so it stayed in. And then, as I thought about it, I was like, 'You know what? That's really true!' DiNozzo is like, 'Thank you for reminding me to get my head back in the game.' He needs Gibbs that way."


TV Guide
While the line may seem quite simple, it's encompassing of the Gibbs-DiNozzo dynamic, which is why it "stayed in." As Weatherly explains, without Gibbs, DiNozzo would lose sight of the mission at hand. Thus, while he didn't love getting slapped, he appreciated the underlying purpose. Gibbs trusted DiNozzo because DiNozzo trusted Gibbs to manage his silliness.

Michael Weatherly on his relationship with Mark Harmon and the Gibbs-DiNozzo dynamic

Agent Gibbs and Agent DiNozzo boasted a mentor-mentee relationship on NCIS for thirteen successful seasons. When playing number two no longer fit DiNozzo, Weatherly left the series, passing the baton to Sean Murray's McGee. However, no one will ever forget the incomparable relationship between Gibbs and Tony.
During an interview with TV Guide, Weatherly was asked, "Every possible twosome on the show carries a certain intrigue, but maybe none more so than the mentor-mentee dynamic between Gibbs and DiNozzo. Do you agree?" Weatherly stated:

"It's why I come to work. The great gift of "Baltimore" was that I got to tackle Mark — given his real-life history [as a star UCLA quarterback]. Then I turned him over to cuff him and he punched me in the face! And yet it wasn't antagonistic. Those characters are both only children, I believe, and there's a loneliness to Gibbs. He's a sniper. He's somebody who's in his own world. And that's something with Tony, too. They line up a little bit, even though they're wildly, photonegatively different — you would think."


TV Guide
Though seeming quite different at first glance, Weatherly argues that DiNozzo and Gibbs have more in common than meets the eye: both exist as characters in their "own world," which provided the foundation for their relationship – a relationship that transformed with time, patience, and increasing appreciation for one another's abilities.