'NCIS': This Season 18 Scene Took 6 Hours to Film
Some NCIS scenes take longer than others to film. One of the executive producers says one NCIS Season 18 scene took six hours to film. Here's why.
'NCIS' Season 18 Episode 9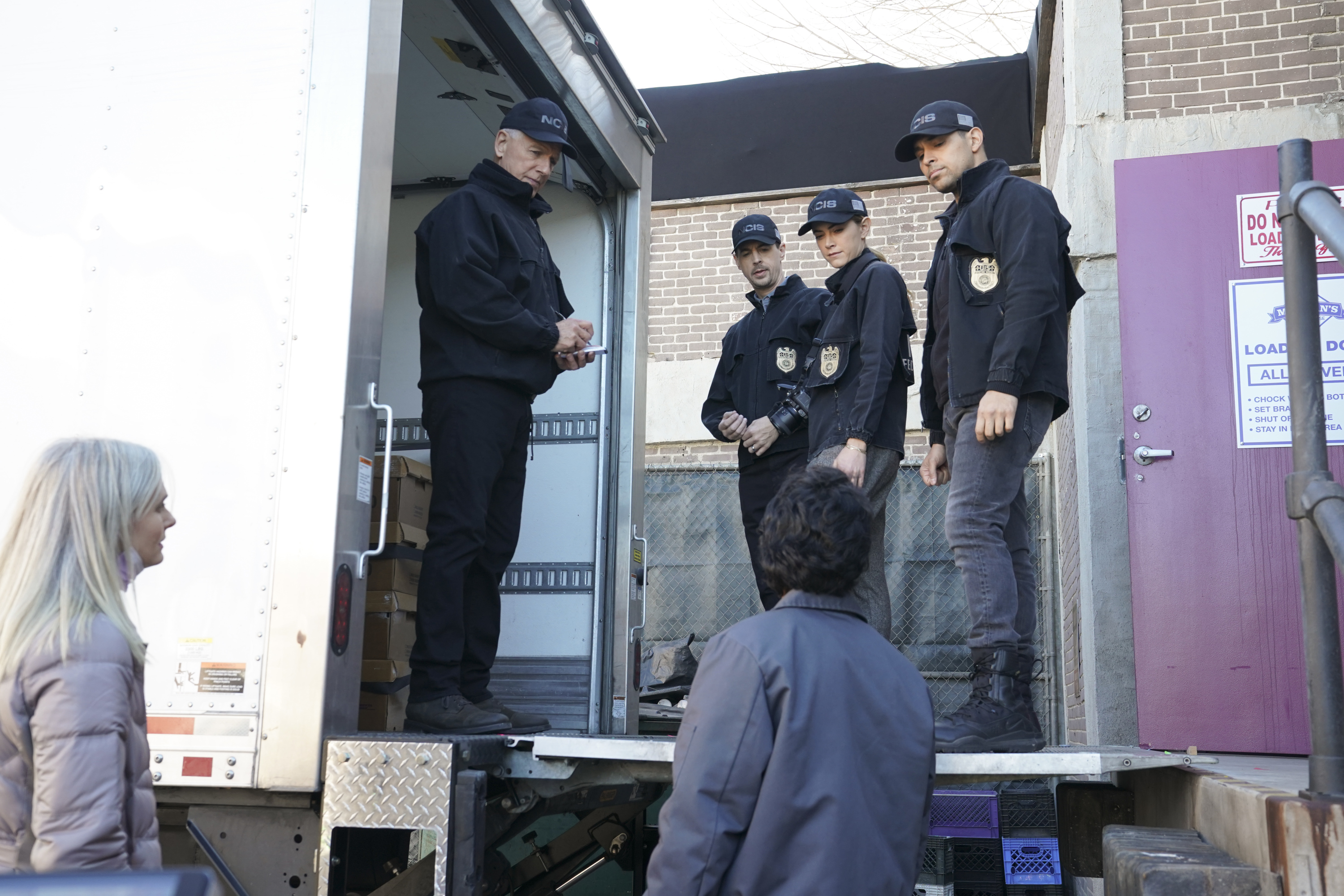 During a special interview with CBS, NCIS Executive Producer Scott Williams and actor Brian Dietzen (Jimmy Palmer) spoke about what it took to film NCIS Season 18 Episode 9 (titled "Winter Chill"). This was the episode after Maria Bello's (Jack Sloane) departure.
NCIS Season 18, Episode 9 (titled "Winter Chill"), opens with McGee (Sean Murray) reading an email from Sloane. The week before, she decided to stay in Afghanistan to continue Darya's work at Safe Passage. In her email, she apologizes for not saying goodbye in person. She also tells the team what they can have from her office.
Sloane gives McGee her electric stapler because he borrowed it so much. She leaves her shiatsu massage bar to Ellie because she "borrowed it every chance she could." She gives Carl, her goldfish, to Nick. She doesn't mention Gibbs, Palmer, or Kasie in her later, but we find out later that Sloane gives Kasie her elephant painting.  
Why this 'NCIS' scene took 6 hours
Williams reveals it took a whopping 6 hours to film the scene where a delivery man is standing inside a refrigerated truck. He revealed some interesting tidbits about this scene. For example, this episode is supposed to take place in the middle of winter, but Williams says it was 70 degrees outside.
Also, the frozen body in the truck looks real, but Williams reveals it was a fake (but very realistic looking) body. Dietzen says half the time they will hire a real actor to play a dead body and they will add makeup and prosthetics. The rest of the time, rubber bodies are used.
Williams says the day they shot this scene was a long day because there were a lot of moving parts. Later, there were six or seven people in the scene, and there were shots filmed inside and outside of the truck.
In addition, during the scene, Gibbs (Mark Harmon) receives a phone call from Fornell, so it took time to set up that shot. Williams says they started filming at 8:00 am, and they were still working up until 2pm. He says one of the directors asked them if the scene would ever end.
Williams, who wrote the episode, says he deliberately kept things light at the beginning of the episode because there was going to be a tragedy at the end. It's later revealed the tragedy he was referring to is the death of Emily Fornell, Tobias Fornell's (Joe Spano) daughter.  
Filming 'NCIS' is a labor of love
During an interview with Showbiz Cheat Sheet, former NCIS guest star Jessica Steen says days on the set can be long. "It's such an amazing break to have a show that goes that long; not many shows do," says Steen. "Anybody involved in that kind of longevity must be very grateful. That said, it's a slog. Those guys don't have much of a life. They go from the top of the day to the bottom of the day."
Steen says it takes a lot of commitment to produce a show like NCIS. "They have 'Fraturdays,'" adds Steen. "As the week goes on, the days start later, and you don't finish until, oftentimes, Saturday morning. They shoot quite far out in Los Angeles. So, then you have to either move or do a lot of commuting. It's a serious life. I'm amazed Michael [Weatherly] went right on to Bull. That just blows my mind. I know definitely that life is all-encompassing."
Follow Sheiresa Ngo on Twitter.