'NCIS': Torres Has a Heartbreaking Reunion With His Father
This NCIS episode was quite emotional for agent Nick Torres (Wilmer Valderrama). He reunited with his father, but things didn't turn out the way he expected. Prepare for the tears to flow when you watch this episode. Here's a rundown of what happened on NCIS. Warning: This article contains spoilers for NCIS Season 18 Episode …
This NCIS episode was quite emotional for agent Nick Torres (Wilmer Valderrama). He reunited with his father, but things didn't turn out the way he expected. Prepare for the tears to flow when you watch this episode. Here's a rundown of what happened on NCIS.
Warning: This article contains spoilers for NCIS Season 18 Episode 12 (titled "Sangre").
Nick gets the shock of his life on 'NCIS'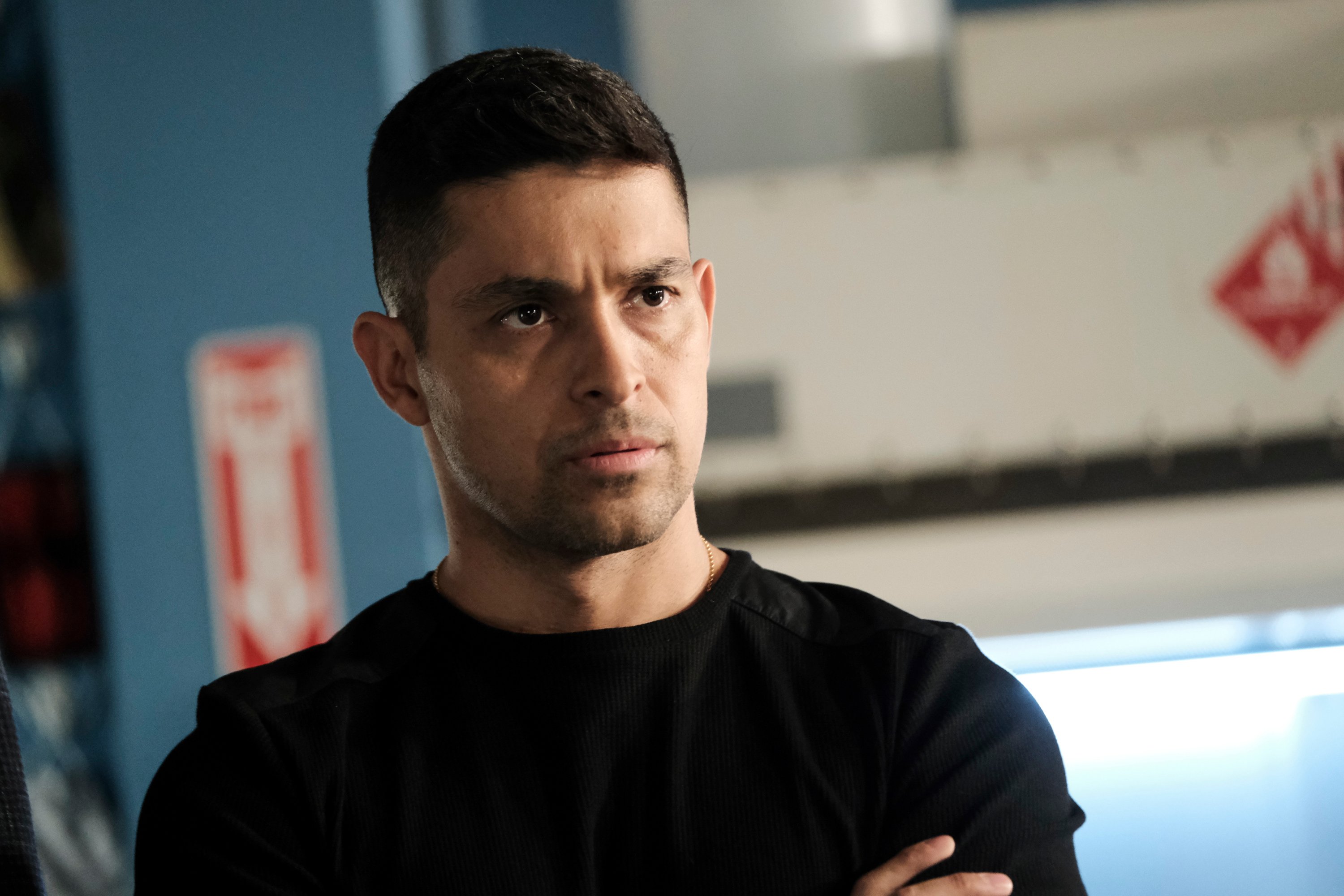 When a Marine is murdered, Kasie Hines (Diona Reasonover) does some detective work and analyzes clues from the scene. After running a hair sample through the system, Kasie makes a surprising discovery. The hair is a familial match to someone on the team.
Kasie breaks the news to Nick and tells him someone in his family was at the crime scene. She asks if the hair could belong to his father (Miguel Torres), and he says that's impossible because the last he heard, his father was dead. Nick says his father was a "deadbeat" who left him and his family when he was 5 years old.
Nick was wrong. His father is very much alive. He finds this out after he and McGee investigate a lead at a hotel. A car matching the description of the car the suspect drives was found in front of the hotel. They go to check out the scene and see if the suspect is around.  
Nick's reunion with his father
When McGee (Sean Murray) arrives at the hotel, he sees a man approaching the vehicle. He calls out to the man, but he stars running back inside the hotel. McGee goes in after him and they get into a physical altercation. When Nick catches up to them, the man takes off his mask, revealing his identity. It's Nick's father, Miguel.
The team later finds out that Miguel has been working with the CIA for years. CIA Officer Pamela Walsh describes him as a freelance operative or a fixer. This explains his disappearance when Nick was 5 years old. Miguel apologizes for not coming clean about his work.
Miguel explains why he left
Miguel explains what he had been doing over the last 30 years. He says during his time working undercover for the CIA he made a lot of enemies. According to him, he had to leave and refrain from contacting his family because he didn't want to put their lives at risk.
"My son, I'm not perfect," says Miguel to Nick. "But I did the best I could." Nick turns and walks away, not completely convinced his father is trustworthy.
The next day, Miguel brings breakfast for the team. Nick says he's not hungry and walks to his desk. Bishop (Emily Wickersham) tells Nick that Miguel might be trying to make up for the past. Bishop wants him to give his father a chance.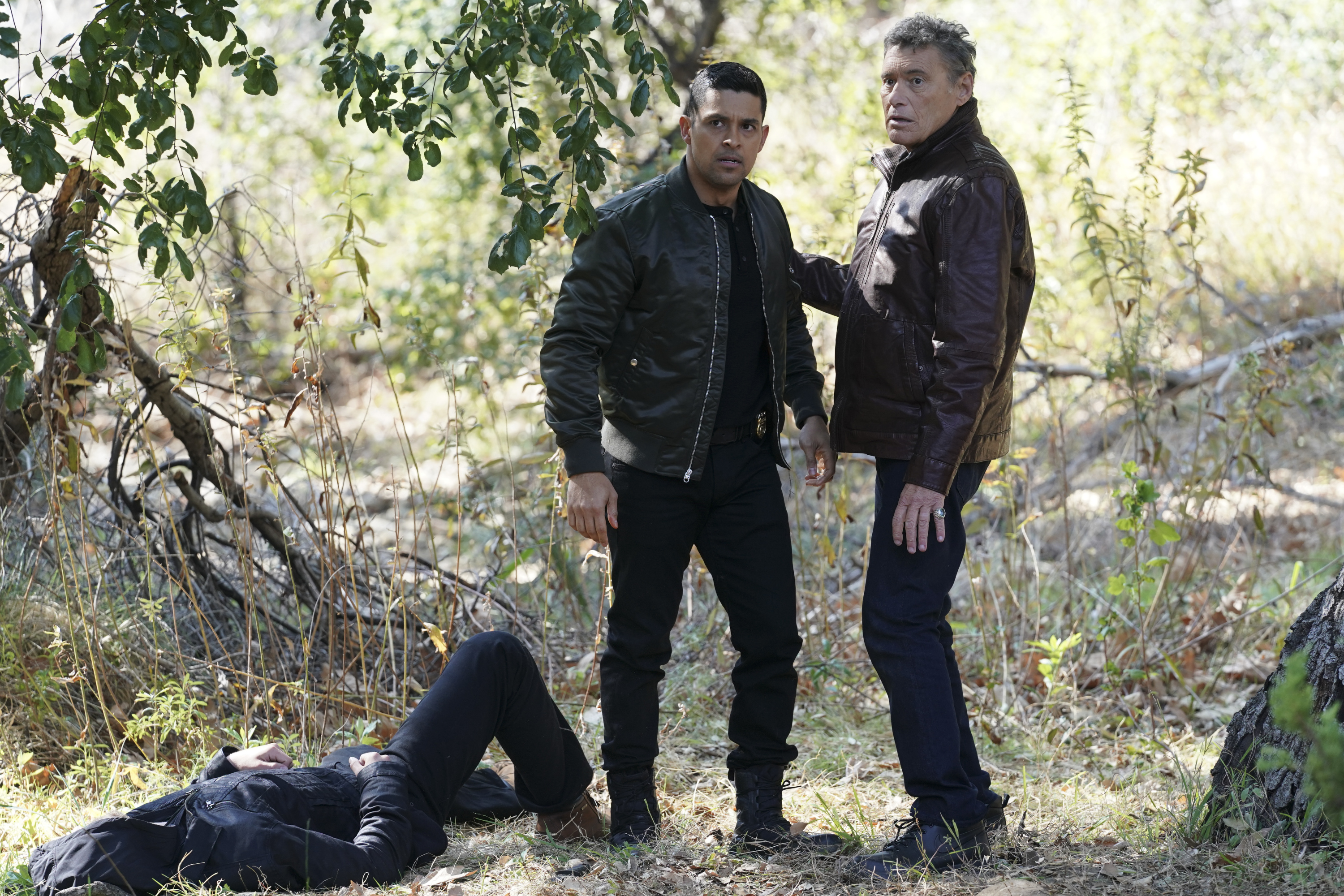 Nick and Miguel go out to investigate a lead at a cabin. Suddenly, someone starts shooting, and Nick and Miguel run for cover. Miguel saves Nick's life. While trying to protect his son, he gets shot twice in the chest.
Fortunately, Miguel is wearing a bullet-proof vest and he survives. After the incident, Nick suggests that he and his father get to know each other better. They make plans to have dinner. However, when Nick arrives at Miguel's hotel to pick him up, he's nowhere to be found. Miguel checked out of the hotel; he abandoned Nick again.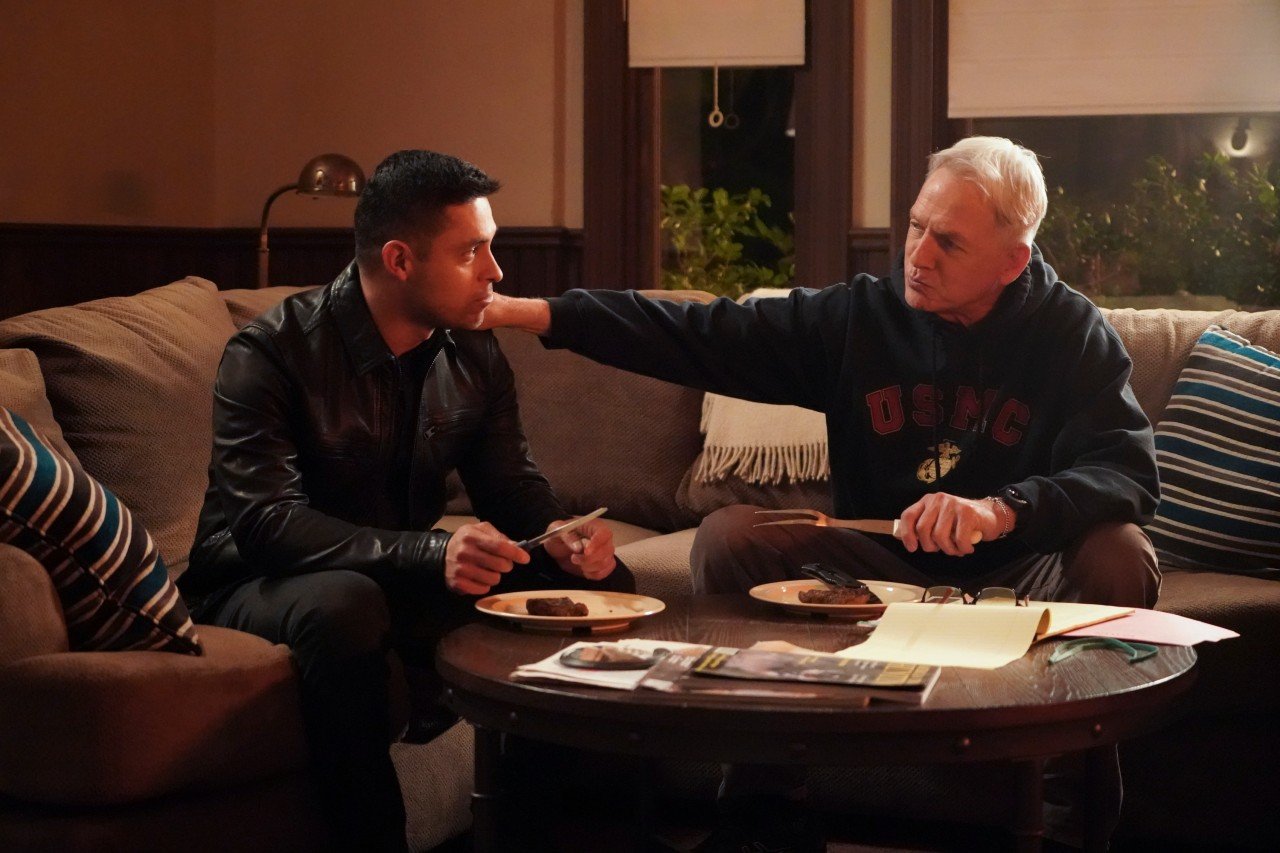 Nick goes to Gibbs' (Mark Harmon) house afterward. The look on his face shows the hurt he is feeling. Gibbs asks what happened with his dinner plans, and he says he doesn't want to talk about it. Gibbs happened to be cooking steak, so he invites Nick to sit down and eat dinner with him.
It will likely be a long time before Nick is able to heal from this. At least he has Gibbs in his corner. Valderrama tells TV Line that viewers will continue to see the growing bond between Nick and Gibbs, his "accidental father figure."
Follow Sheiresa Ngo on Twitter.