'NCIS:' Was Sean Murray's Casting as McGee Nepotism?
Sean Murray has portrayed Agent Timothy McGee since the premiere of NCIS in 2003. While many stars come and go – as NCIS becomes a revolving door for entertaining buzzworthy guest stars – few manage to stay the long haul.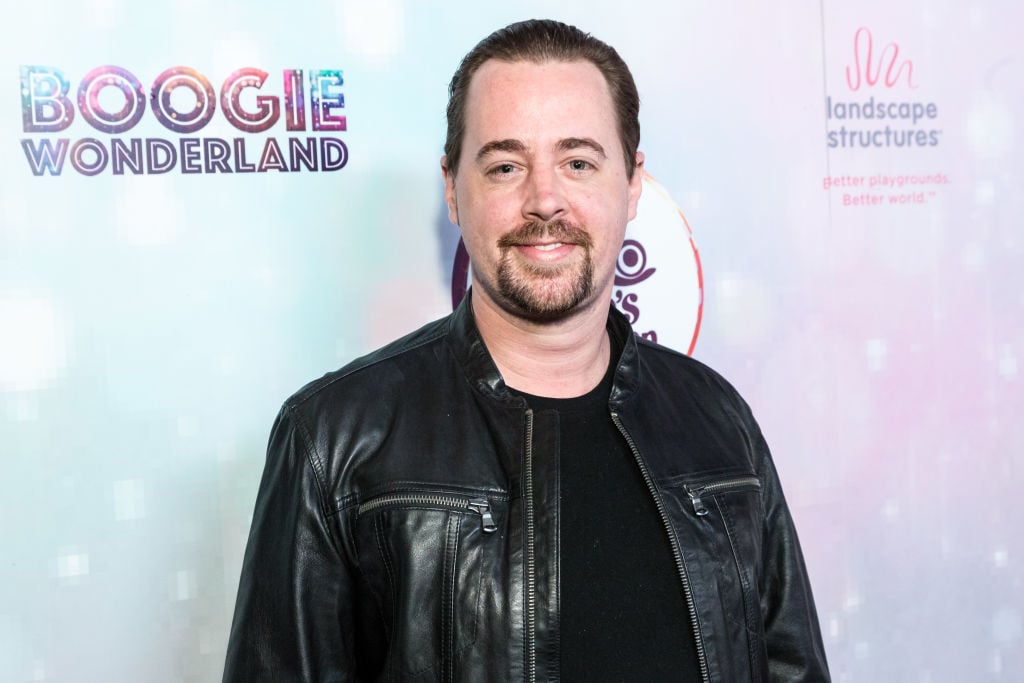 Aside from Mark Harmon and Sean Murray, the pivotal players responsible for kickstarting the show's success and sculpting the early narratives (including Michael Weatherly, Pauley Perrette, and soon after, Cote de Pablo) have all since departed from the most-watched show on television.

Intimately tied to Agent McGee, Sean Murray hasn't done much work outside of NCIS since landing his groundbreaking role. As a child, he starred in Hocus Pocus alongside Bette Midler, Sarah Jessica Parker, and Kathy Najimy; however, according to IMDb, all of Murray's work since 2003 has been related to the overall CBS franchise.
To put it simply, Sean Murray has NCIS to thank for keeping him on the map, and ensuring that his name remains in the minds of audiences and casting directors alike. And though delivering a convincing and lovable performance on the show, he may have had an "in" when it came to casting all those years ago.
Sean Murray's stepfather is the original 'NCIS' showrunner, Donald P. Bellisario

Donald P. Bellisario was the original creator and showrunner behind NCIS. However, disagreements between Bellisario and Mark Harmon, those of which could not be resolved amicably, eventually led to Donald P. Bellisario's removal from the series. However, when the show initially started, Bellisario was the man to thank.
Bellisario happened to initiate NCIS a few years after marrying his fourth wife: the mother of two men who are currently deeply involved with the NCIS franchise.

Donald P. Bellisario married his fourth wife, Vivienne, in 1998 and took on two new stepsons from the marriage: Chad Murray and Sean Murray. The former is currently a producer on NCIS: Los Angeles, while the latter is, of course, Timothy McGee on NCIS. So the main question at play is: did Bellisario get both of these men through the door or did they earn their respective jobs based on merit alone?
If you take a look at Chad W. Murray's IMDb page, it is almost entirely filled with producing gigs related to NCIS. Furthermore, if that isn't suspicious enough, the man's first recorded position in the production space – as a production assistant – was on 2002's First Monday, which is a show that Bellisario created.

Sean Murray starred in a few TV shows and movies before his stepdad entered the picture; thus, audiences can rest assured that the man did have some solid acting experience before landing his big role on JAG (which led to the more successful spin-off NCIS). However, with several smaller, lesser known TV movies comprising his pre-NCIS portfolio, it's unclear whether he would have landed a starring role on a major network show without a little help from his stepdad.

What did Sean Murray do before playing McGee in NCIS?

Sean Murray starred in several TV movies and series throughout the 1990s. From Touch by an Angel and The Sleepwalker Killings to Fall Into Darkness and For My Daughter's Honor, Sean Murray was attempting to make his way into Hollywood's elite circle way before Bellisario rolled around.
Murray may have always wanted to be an actor; however, desire and qualification do not always go hand in hand. Audiences may love Murray as Mcgee, but was he the best person for the role? Or, was the new stepdad in the picture trying to score a few brownie points with his newfound family?