'NCIS': When Does Season 19 Return With New Episodes?
ARTICLE HIGHLIGHTS
NCIS has gone through a lot of changes during season 19.
The last new episode aired on December 6, 2021.
Was "Collective Memory" the winter finale of NCIS?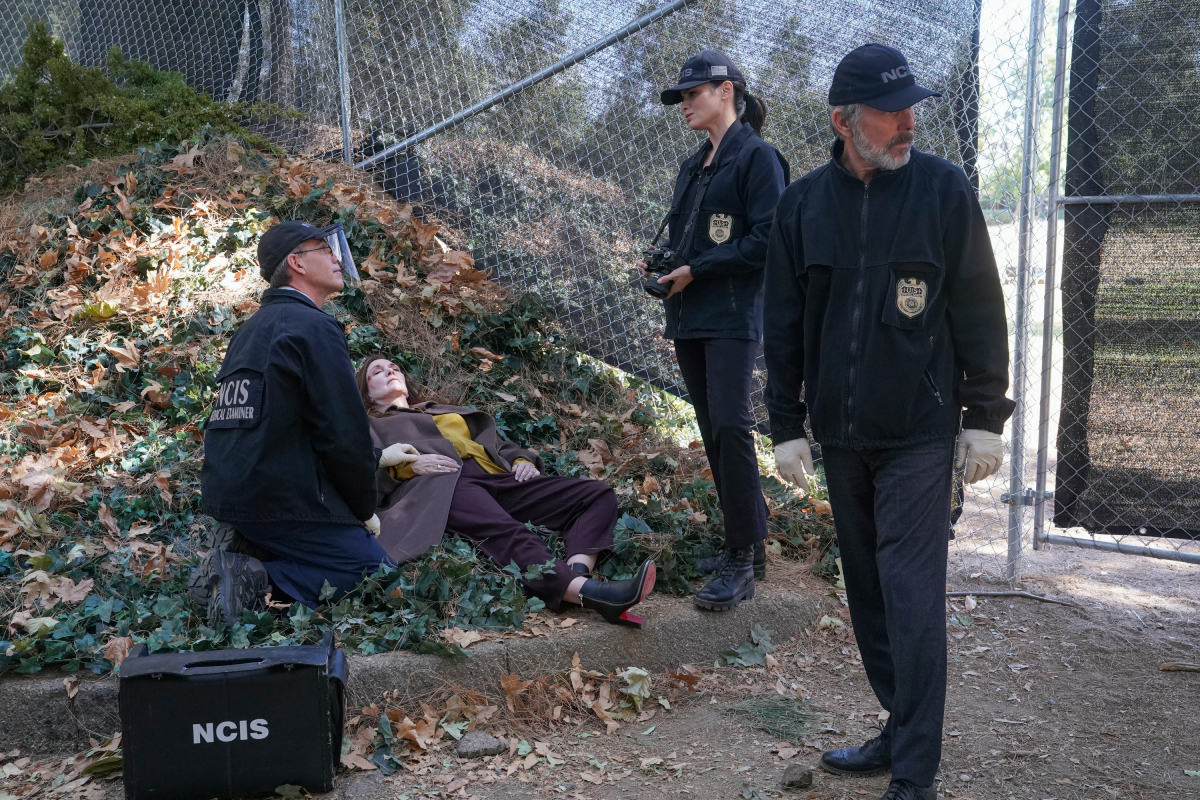 NCIS aired the ninth episode of season 19 — "Collective Memory" — on December 6. But now, the show is on a brief hiatus. Will fans get another new episode or two before the end of the year? Or was the most recent episode the winter finale?
'NCIS' season 19 has seen a lot of changes
It's no secret at this point in the season that NCIS mainstay Mark Harmon — Leroy Jethro Gibbs — left the series in episode four. He had been the boss since before the very first episode in 2003, as Harmon appeared as Gibbs in an episode of JAG that served as an NCIS backdoor pilot.
After more than 400 episodes, Harmon has apparently ended his run on NCIS as the series lead. The last time fans saw him, he told McGee (Sean Murray) that he had decided to stay in Alaska. Gibbs explained that he had finally found some peace after the death of his wife and daughter.
As Harmon exited the procedural, Gary Cole joined the cast as Agent Alden Parker. He has taken over the NCIS team, but he's not a Gibbs knockoff. Parker has a sense of humor, doesn't have a rigid set of rules, is way more tech savvy, and believes in coincidences.
The CBS procedural has returned to its case-of-the-week format post-Gibbs
After NCIS cleaned up Gibbs' storyline from season 18 and said goodbye to him in episode four, the show returned to its original case-of-the-week format that they had gotten away from in recent seasons.
Showrunner Steven D. Binder told TV Line ahead of season 19 that one of the things the writers talked about was going back to "interesting cases without any overarching arcs."

"Out of 400-plus episodes, 360 of them are described that way, but we've been not doing that for a while, so I think it's time for us to sort of regroup and get back to telling good mysteries of the week with interesting characters, interesting stories, emotional hooks, and a satisfying ending," Binder said.
When does 'NCIS' season 19 return with new episodes?
According to the CBS programming schedule, episode 9 "Collective Memory" was the NCIS winter finale. This means it's the last new episode that will air in 2021. But, the hiatus won't be too long. The next episode — "Pledge of Allegiance" — is scheduled to air on Monday, January 3, 2022, and will be directed by Rocky Carroll (Director Vance).
"NCIS is called in when Navy Chief Warrant Officer Rafi Nazar (Artur Zai Benson) is suspected of trying to sell stolen classified Navy software used to pilot combat drones on the CBS Original series NCIS, Monday, Jan. 3 (9:00-10:00 PM, ET/PT) on the CBS Television Network, and available to stream live and on demand on Paramount+," the description reads.
Star Brian Dietzen wrote an episode that will air in 2022
One thing NCIS fans have to look forward to in the second half of season 19 is an episode written by Brian Dietzen.
He's played medical examiner Jimmy Palmer since season 1. But this is the first time the actor is getting a writing credit on the series.
"In a word… grateful," Dietzen wrote in the caption of a November 25 Instagram post that featured him holding his script. "You guys, I got to write a script of @ncis_cbs with my pal @mostxsw [writer/executive producer Scott Williams] and it's been a great adventure so far."
The 'NCIS' episode that Brian Dietzen wrote will feature a familiar face
In his post, Dietzen kept the title of the episode a secret. But his script did show that it would be episode number "1913."
This means the 13th episode of season 19, but it doesn't have a scheduled air date yet. According to TV Insider, the episode that Dietzen wrote will feature the return of Meredith Eaton as immunologist Carol Wilson.
"We're beyond excited to be able to work with Meredith Eaton again. She's an amazing actor, who brings a wonderful energy to our show. Since her last guest appearance in Season 11, we've been chomping at the bit to have her back whenever her schedule allowed," Binder said.
"And now, with the team desperately needing the help of an expert immunologist, who better than Meredith's beloved 'Carol Wilson' to come and save the day? The only real question is, will she be in time?"
NCIS airs Monday nights on CBS.
RELATED: Is Mark Harmon's Exit the Beginning of the End for 'NCIS'?