'NCIS': When Exactly Does Gary Cole Join Season 19?
NCIS season 19 will be a whole new look for the popular CBS drama. Mark Harmon (Leroy Jethro Gibbs) is reportedly taking a reduced role. And veteran actor Gary Cole is one of two new full-time cast members.
What role will Cole play? And, when exactly will NCIS fans meet Cole's character in season 19?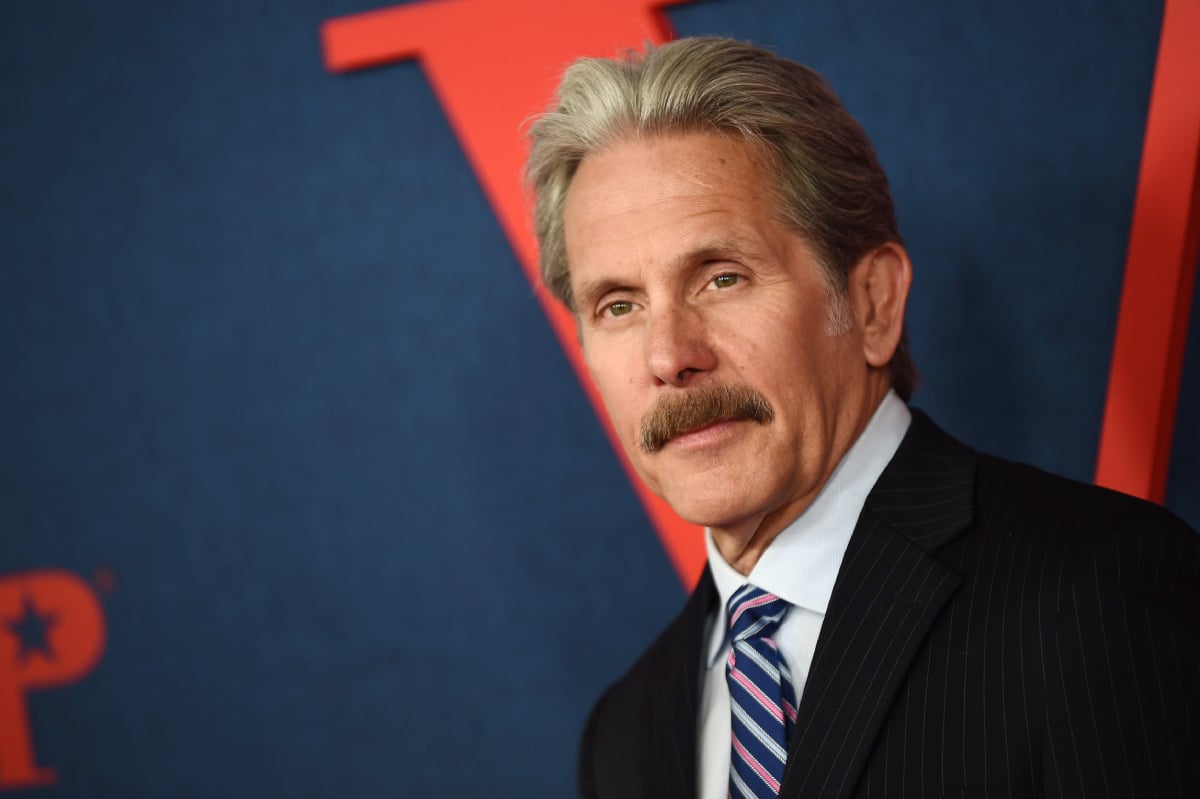 'NCIS' fans have already met one of the new cast members
At the end of season 18, NCIS fans were introduced to Katrina Law's Special Agent Jessica Knight after she lost her entire REACT team in an attack. Agent Knight worked with the NCIS team to solve the case, and now she's ready to join them full time.
The addition of Agent Knight comes in the wake of Agent Bishop's (Emily Wickersham) exit in the season 18 finale. Jack Sloane (Maria Bello) also left midway through last season, so there are definitely some gaps to fill.
Law will join Harmon, Sean Murray (McGee), Wilmer Valderrama (Torres), Brian Dietzen (Jimmy Palmer), and Diona Reasonover (Kasie Hines) as series regulars on the flagship series of the NCIS franchise.
Gary Cole will play FBI Agent Alden Park
According to Deadline, veteran actor Gary Cole is also joining NCIS as a series regular for season 19. He will play the role of FBI Special Agent Alden Park. However, CBS is keeping quiet about character specifics.
Insiders say that Cole isn't replacing Harmon. However, his character will fill the void that Harmon's reduced role will create. The 69-year-old Harmon — who has starred on NCIS since 2003 — signed a one-year deal to return for season 19. However, he will only appear in a "few" episodes.
"We take it year by year with Mark, we'd love to have him as long as he'd like to be here," CBS President Kelly Kahl explained. "Even in this past season, he might have been light in a couple of [episodes], so we're happy to work around his schedule."
When will Gary Cole join 'NCIS' in season 19?
With details about Cole's character being kept quiet, it's still a mystery exactly when Agent Park will first appear. It could be in the season 19 premiere. But, there's a possibility fans won't get an introduction until a bit later.
As CarterMatt points out, Agent Park's introduction could be tied to what's going on with Gibbs. Season 18 ended in a cliffhanger, with Gibbs' boat exploding. He did, however, swim away before the episode ended to let viewers know he was still alive.
Is Mark Harmon struggling to share the limelight with his new co-star?
Now that Harmon has decided to reduce his role at NCIS, one insider claims that Cole is "being groomed to take over the show." According to OK! Magazine, it hasn't been easy for Harmon to take a back seat on his own series, much less work with another big name on set.
"Seeing everyone falling all over themselves for Gary has to be hard to swallow. Mark's not used to sharing the limelight!" an insider shared.
This is what the 'NCIS' star wanted
If that rumor is true, Harmon has no one to blame but himself. CBS was reportedly prepared to cancel NCIS after season 18 because the star and executive producer was "ready to leave." Despite the fact that it's still at the top of the weekly ratings. To save the series, Harmon signed his one-year deal with the caveat that he take a reduced role.
If the latest pics from NCIS writer and producer Christopher J. Waild are any indication, Harmon's Gibbs will be a big part of the season 19 premiere. Or, at least his storyline will be. Waild shared a photo of the dashboard of an old vehicle that has nearly 200,000 miles on it. The implication appears to be that it's a pic of Gibbs' truck.
Wail also shared a photo of a lake that seemed to be the same location where Gibbs' boat blew up in the season 18 finale. Maybe Cole's Agent Park will investigate? Fans will have to wait and see.
NCIS season 19 premieres Monday, September 20 on CBS.
RELATED: 'NCIS' Insider Teases Mark Harmon's Involvement in the Season 19 Premiere [Photos]