'NCIS': Where Can You Stream Season 18?
NCIS season 18 was shorter than usual because of production delays. But the cast and crew did manage to produce 16 new episodes under strict COVID protocols. The season began with a shocking cold open before jumping back in time to wrap up an old storyline. Then, it took a dark turn in the present day with a number of heartbreaking moments.
Season 18 also included the "indefinite" suspension of Leroy Jethro Gibbs (Mark Harmon) before it ended with an explosion. If you missed any of these moments, where can you stream season 18?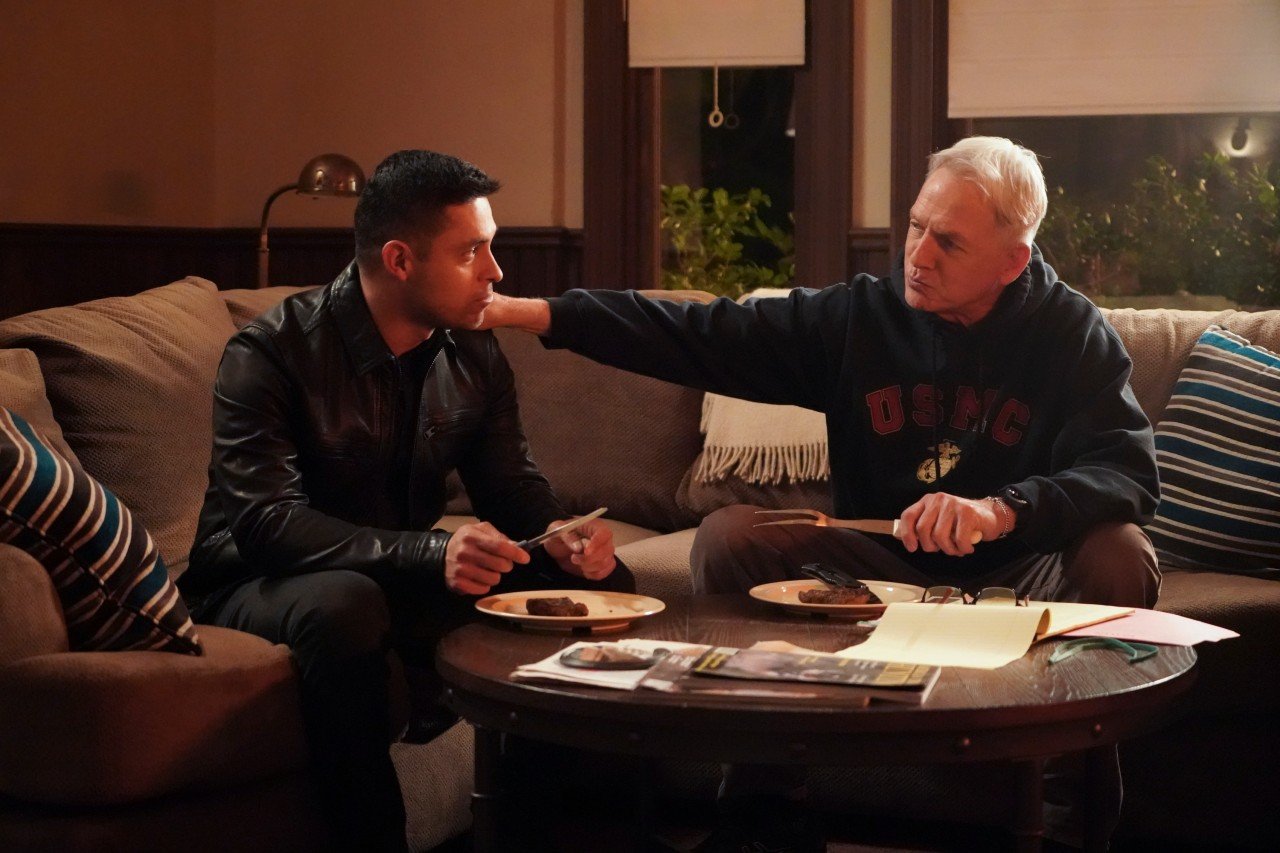 'NCIS' seasons 1-15 are available on Netflix
NCIS has been on CBS since 2003, which is almost an entire decade before streaming platforms started to emerge in the marketplace. Because the procedural has been around for almost 20 years, their syndication deals look a lot different.
At first, NCIS had a traditional syndication deal with local broadcast affiliates around the United States so fans could watch reruns on TV. The series also had global deals to appear in more than 200 countries and territories.
But when Netflix changed the game, CBS realized that the NCIS catalog needed to be available online. In 2011, they made a deal to bring NCIS to Netflix, and renewed it a couple of years later. But after season 15, that deal came to an end. Seasons 1 through 15 of NCIS are still available on Netflix as of the publication date of this article.
CBS launched Paramount+ in early 2021
As the TV landscape continued to change among broadcasters, cable outlets, and streamers, CBS opted to keep a number of their current shows away from competitors and launched CBS All Access in 2014.
The streamer was one of the few places to find new episodes of NCIS after they aired, but it struggled to find subscribers. In early 2021, ViacomCBS rebranded CBS All Access into Paramount+ and greatly expanded their library.
The most recent episodes of CBS's shows are now made available on CBS.com and Paramount+ the day after their original broadcast. The platform also features syndicated and archived programming deep from the ViacomCBS vault, live sports, and originals like Star Trek: Picard and Jordan Peele's The Twilight Zone.
Fans can stream 'NCIS' season 18 on Paramount+
When it comes to finding the most recent episodes of NCIS — seasons 16 through 18 — the place to go in the United States is Paramount+. A basic subscription with commercials costs $5.99 per month.
You can get the platform by itself by subscribing to the service via the Paramount+ app. Or, you can add it on to your Amazon Prime subscription for the same price and watch episodes via the Amazon Prime app.
Season 18 is also available on Hulu for live TV subscribers in America. Fans can also buy individual episodes on iTunes, while Canadian fans can find it on the Global TV streaming platform.
Season 19 is coming in September 2021 with two new cast members
After the exit of Maria Bello's Jack Sloane and Emily Wickersham's Ellie Bishop in season 18, NCIS will be adding two new cast members when it premieres in September.
The CBS procedural will welcome Hawaii Five-0 alum Katrina Law to the cast as Agent Jessica Knight. Fans first met her during the final episodes of season 18. The upcoming season will also see the debut of TV vet Gary Cole, but details about his character are being kept quiet.
Will season 19 be the end for 'NCIS'?
CBS waited longer than usual to announce that they renewed NCIS for season 19, and Harmon will be taking a reduced role when the series does return. Some fans are convinced that this is the beginning of the end for the long-running Navy crime drama. But showrunner Steven D. Binder promises that season 19 will be one of the best yet.
"We haven't shot a single frame quite yet, but with the addition of Gary Cole and Katrina Law to the cast, this is already shaping up to be one of the best seasons yet," Binder told Deadline. "Going into season 19, we are excited to have new characters and stories to tell that adds to and re-energizes the world we've come to love over the 400-plus episodes."
NCIS season 19 premieres Monday, September 20 on CBS and will be available on Paramount+ the following day.