'NCIS': Who Plays Jimmy Palmer's Wife, Breena?
NCIS star Brian Dietzen plays fan-favorite Jimmy Palmer. Jimmy is married to Breena and they have a daughter named Victoria. Here's what we know about the actress who plays Breena on NCIS.
Jimmy Palmer on 'NCIS'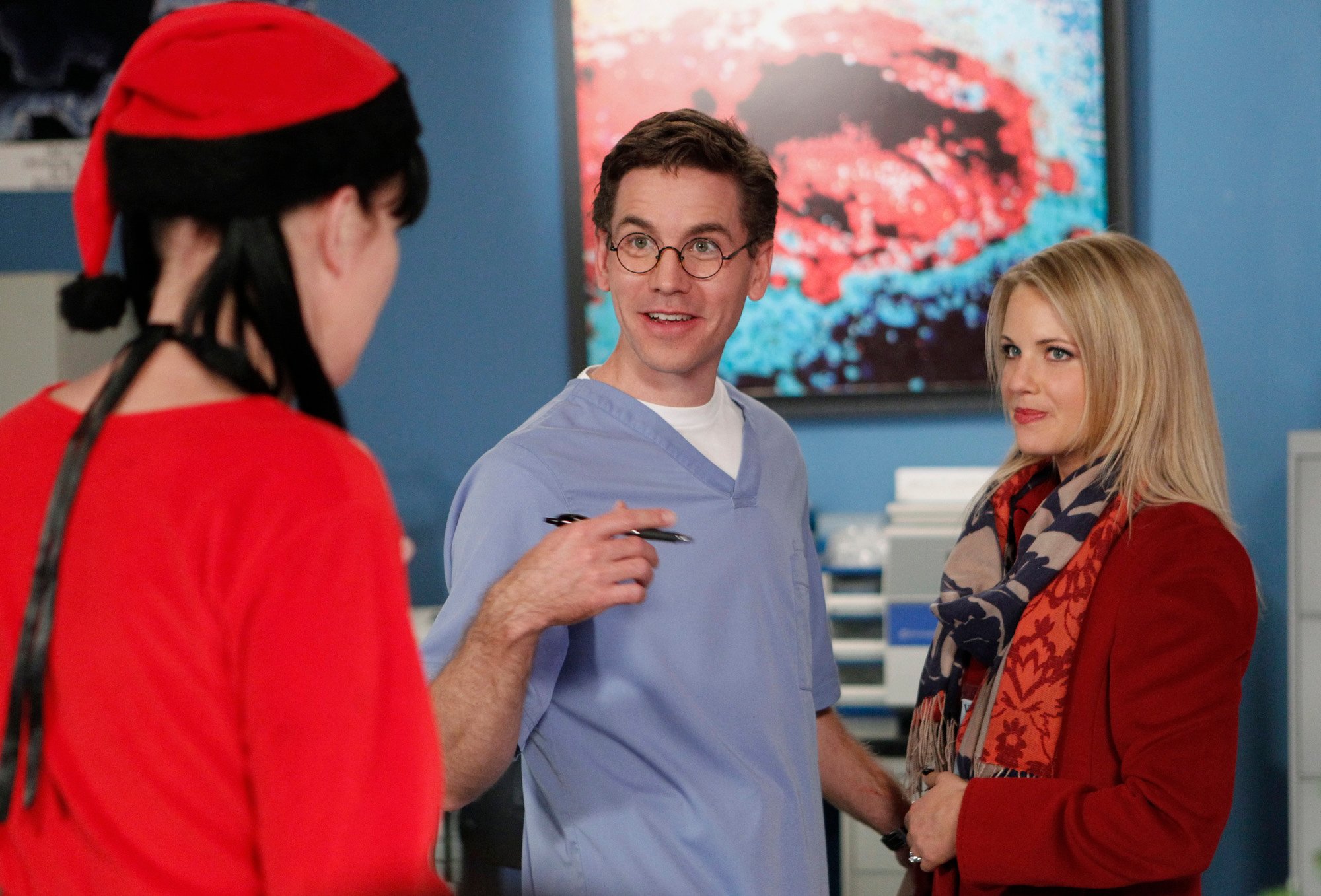 Jimmy is the chief medical examiner for the NCIS Major Case Response Team. Before stepping into this role, he was the assistant to Donald "Ducky" Mallard, who was the chief medical examiner at the time. Jimmy was supposed to be a temporary replacement, but he ended up staying full time.
Although Jimmy has a bigger position (and most likely a bigger paycheck), he isn't completely happy. He has complained in the past about being overwhelmed. Now that Ducky is the NCIS historian, Jimmy is left to take on the additional workload. At one point, he thought he found the perfect assistant, but it didn't work out. So, right now, Jimmy is just trudging along, trying to manage work and family life.
Who plays Jimmy Palmer's wife?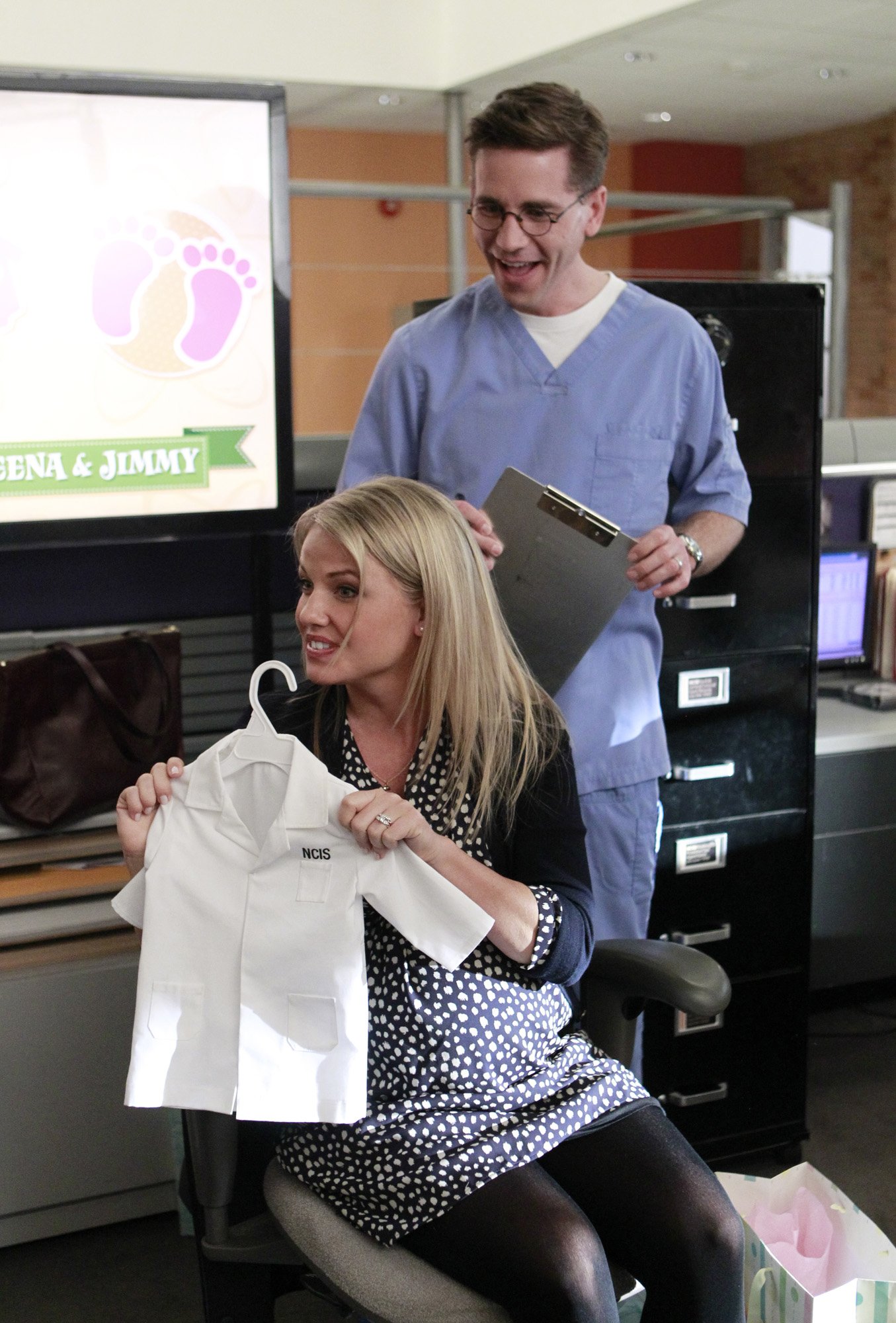 Breena Palmer is played by actress Michelle Pierce. So far, she has appeared in six NCIS episodes. We're first introduced to Breena, a mortician, during NCIS Season 7, Episode 16 (titled "Mother's Day"). The episode starts with Jimmy celebrating because he got a text from Breena. In the text, she agrees to go on a date with him.
The next time we see Breena is in season 7, episode 20 (titled "Moonlighting). This scene opens with Jimmy proudly showing Ziva photos of him and Breena during some of their dates. They spent time in Baltimore and even got matching henna tattoos.
Michelle Pierce's movies and TV shows
Pierce made her acting debut in a 2004 episode of Quintuplets titled "Boobs on the Run." That same year, she appeared in an episode of The Men's Room titled "The Kids Stay in the Picture." Pierce made her film debut in the 2005 movie Sharkskin 6. She played the character Dawn Skylar.
From 2005 to 2007, Pierce landed a role as a recurring character in the daytime drama Days of Our Lives. She played the role of Madison for three episodes in 2005, and then she played the character Jenna Powers for three episodes in 2007. It appears the actor's last television appearance was back in 2015 when she played Lisa in the film Shah Bob.
What's next for Jimmy and Breena?
During season 17, there were hints that Breena and Jimmy were having a bit of a rough patch. Things were tense between the couple after Jimmy had to cancel Valentine's Day plans because of a case (NCIS Season 17, Episode 15, "Lonely Hearts"). They were supposed to go on a romantic getaway, but work duties derailed their trip.
Breena wasn't happy about the change of plans. Jimmy complained work has been taking over his life lately and that he even had to take a nap on an autopsy table. Hopefully, things will work out for these two. If you watch the show regularly, then you know relationships on NCIS don't last very long. Our fingers are crossed for these two.
Follow Sheiresa Ngo on Twitter.