'NCIS:' Why Mark Harmon and His Hit Show Are Emmy Rejects
See why Mark Harmon has never been Emmy-nominated for his work on 'NCIS,' and why the show is always snubbed come award season.
NCIS is going onto its seventeenth season and showing no signs of slowing down. With a devoted fan base that keeps coming back for more, the show has managed to up its rankings and viewership over the last few years. As a result, NCIS has become one of the most-watched shows on TV.

Starring Mark Harmon in the title role as Leroy Jethro Gibbs, the show follows Gibbs – and his team of investigators – as they solve cases ranging from murder and espionage to terrorism.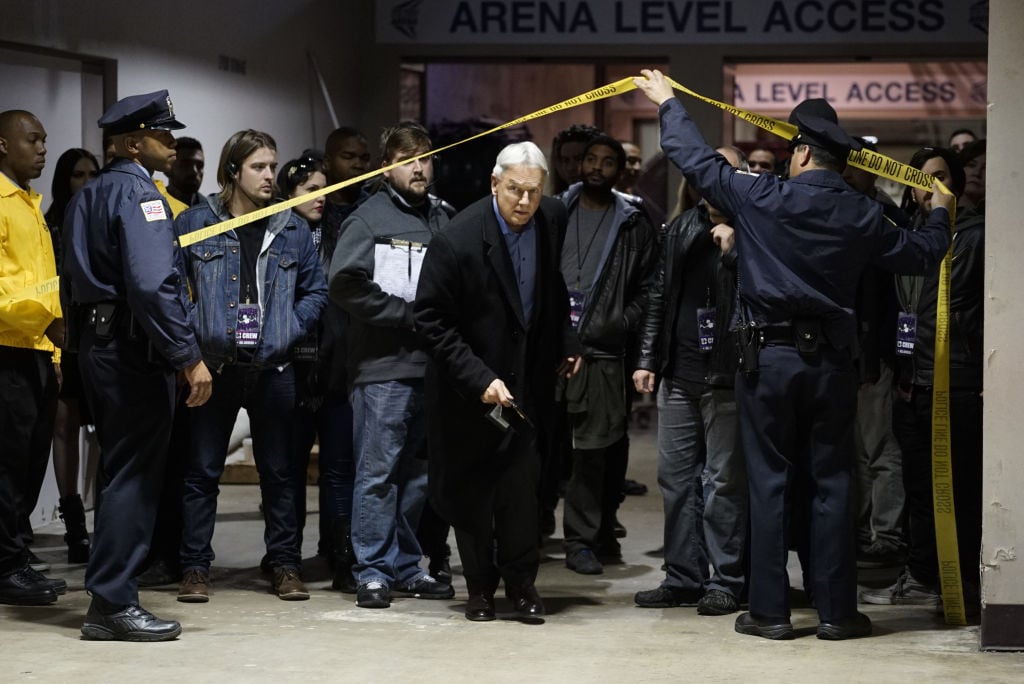 Previously starring Michael Weatherly, Cote de Pablo, and Pauley Perrette alongside Harmon, the show now features Emily Wickersham, Wiler Valderrama, and Sean Murray (Murray has been with the show since its early days).

While a major hit amongst audiences, and opening to solid critical reviews upon its premiere season, NCIS has yet to take home an Emmy Award. Furthermore, it's hit star,  Mark Harmon, has failed to receive recognition for his impressive work on the series. However, it's important to note that Harmon was Emmy-nominated for his work on The West Wing and Eleanor and Franklin: The White House Years.
Why has NCIS and its lead actor, one worthy of recognition for his strong performance as Gibbs, failed to garner TV's most coveted prize? Let's dive into a few basic ideas.

'NCIS' and the episodic format

Unfortunately, episodic television shows – focusing on stand-alone episodes with few overarching narrative arcs – often struggle to gain recognition during the award season. However, this has not always been the case. Episodic shows used to be a more dominant force on television, and, subsequently, used to be the subject of great critical acclaim and award recognition.

Law and Order won the Emmy for Best Drama series in 1997 and CSI was nominated in the same category every year from 2002-2004; thus, it's clear that police-oriented crime dramas do retain the potential to succeed when it comes to the Emmys. So, what happened?
After The Sopranos took the award for Best Drama in 2004, broadcast TV shows started to take a major hit concerning Emmys. According to Yahoo News, while 24 and Lost went on to achieve this honor, the "Best Drama" award quickly seemed to grow reserved for Showtime, HBO, Stars, etc. However, this likely has less to do with the broadcast vs cable debacle, and more to do with the serial vs episodic format.

The serial format provides actors with a greater chance to explore a character's depth and life story. Episodic shows often focus on a specific aspect of the characters' lives – such as their time investigating crimes – as opposed to exploring the other facets of their personal existences. While episodic TV shows will venture into other areas, given the nature of the format, they have to retain the show's "meat and potatoes" because that's what viewers have come to expect.
Broadcast network shows are also extremely regulated; meaning, they're not permitted to be as dark and disturbing as their cable counterparts. So, in terms of NCIS, it's got two facets working against itself – it's regulated and episodic. But, what about Mark Harmon?

Why Mark Harmon has yet to win an Emmy for his work on 'NCIS'

Mark Harmon has never been Emmy-nominated for his work on NCIS. Though starring on the show since 2003, the actor can't seem to gain any award recognition for his iconic character. While Mark Harmon is admirable in the role, he, and the show, both fail to build "talk." To win an award, you have to keep people talking.
While NCIS manages to keep the viewers coming back, it's not necessarily the talk of the town, as the performances are a bit predictable and not overly emotionally demanding (on a large scale).

While the series features a strong ensemble cast and captivating plotlines, Harmon can't compete with the likes of Matthew Rhys (The Americans) or Sterling K. Brown (This Is Us), both of whom recently won the Emmy award for Best Actor. And, this is not because he's not capable, it's because his characterization and role on the series rarely provide him with opportunities to convey the entirety of the emotional spectrum.