'NCIS:' Why Mark Harmon Forced Out the Original Showrunner
Mark Harmon, known for playing the straight-shooting, charming, and quick-thinking Agent Gibbs on NCIS , is the face of the franchise, and the glue holding his show together. While starring in a leading role on the series, he also serves as an executive producer on the CBS hit (and its spin-offs).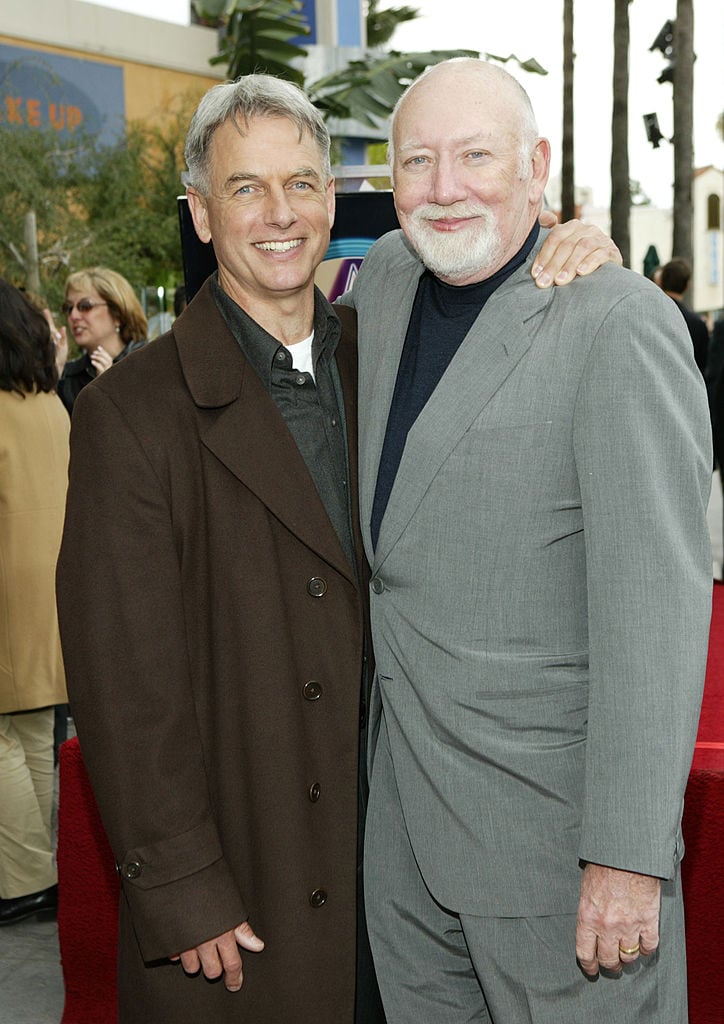 What many fans may not know is, that when it comes to the production, the actor has a lot more pull than most actors tend to have over the shows they star in. The unspoken rule: Mark Harmon is in charge. Thus, it should come as no surprise that, when the original showrunner presented difficulties, Mark Harmon stepped in to have him replaced.

Mark Harmon got Donald P. Bellisario fired from 'NCIS'

NCIS creator and original showrunner Donald P. Bellisario abruptly left NCIS in 2007. Why? Mark Harmon nudged him out. According to Looper, and other mainstream media outlets, Mark Harmon and Bellisario often squabbled off-screen.
Mark Harmon was reportedly very dissatisfied with Bellisario's chaotic management style, leading to off-screen tension between the actor and the showrunner that only hampered the show's productivity. A showdown between Harmon and Bellisario soon ensued, and the network decided Bellisario was replaceable, while the debonair man of few words was not.

Bellisario was forced to resign from his position, according to Looper, leaving Mark Harmon in the metaphorical captain's chair. Since this incident, it's widely understood that Mark Harmon virtually runs the show (in an understated fashion).

Who is Donald P. Bellisario?

Donald P. Bellisario is a screenwriter and producer most known for his work on JAG, Magnum P.I, Quantum Leap, Airwolf, and more. He's created and written episodes for many of the shows he's been involved in.
Bellisario is currently 83 years old and was most recently involved in a Magnum P.I. reboot that ran from 2018-2019 (as a writer). Given his age, Donald P. Bellisario will likely continue to slip away from Hollywood's spotlight over the course of the next few years. However, what he has already accomplished in the television space, throughout his career, is considered unrivaled by many.

Who replaced Donald P. Bellisario on 'NCIS?'

When Bellisario first stepped down, his duties were given to then long-time show collaborators Chas. Floyd Johnson (Red Tails and Erie) and Shane Brennan (King & Maxwell). However, in 2009, Gary Glasberg became the day-to-day showrunner on NCIS. Unfortunately, Gary Glasberg passed away at age 50, and NCIS was forced to introduce two new showrunners come 2016.
Today, George Schenck and Frank Cardea are the showrunners over at NCIS. George Schenck is recognized for his work on Superbeast, Futureworld, and More Dead Than Alive. Cardea is a television producer whose credits include The Cosby Mysteries, Dying to Remember, Hack, Soldier of Furtune, Inc., and more.

The entire NCIS crew struggled with the loss of Glasberg, and while Schenck and Cardea accepted the responsibilities, they did so with a heavy heart and gratitude for the talented cast they would be given to the opportunity to work alongside, according to TV Insider.