'NCIS:' Why Michael Weatherly and Cote de Pablo Never Dated
Why 'NCIS' co-stars Cote de Pablo and Michael Weatherly never dated. The primary reasons these two never took their on-screen romance off-screen.
While on NCIS together, Michael Weatherly and Cote de Pablo starred as Agent DiNozzo and Agent David respectively. Boasting one of the most famous slow-boiling romances in television history, the duo took nine seasons to seal the deal. After openly admitting their love for one another, David's bittersweet departure followed suit. Could NCIS have gone for a more Hollywood-esque farewell?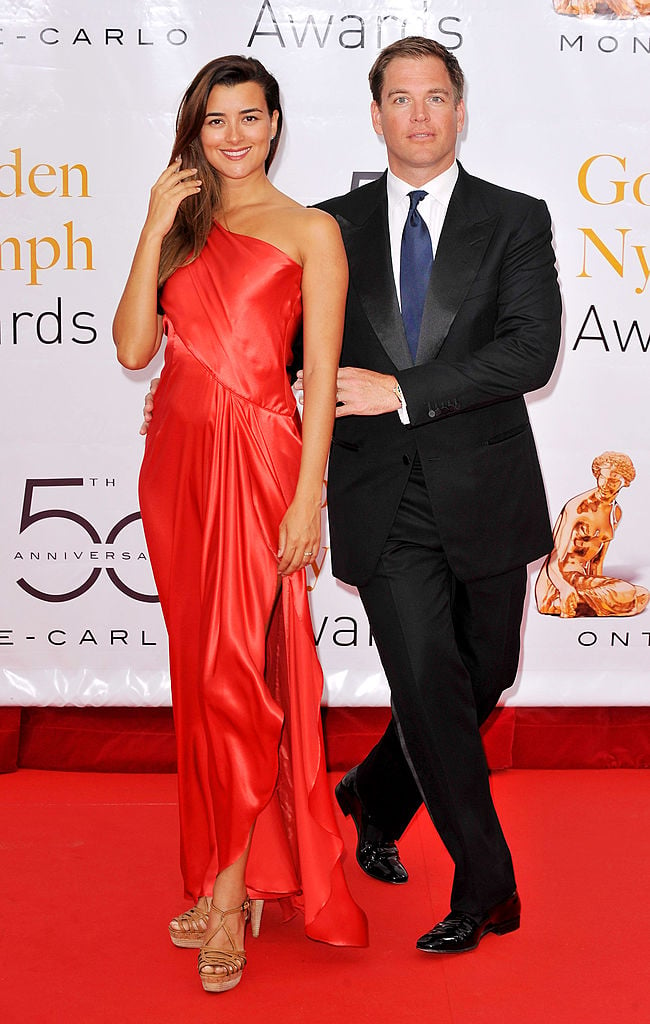 Though Cote de Pablo and Michael Weatherly's on-screen chemistry was palpable – leading many to presume a behind-the-scenes romance was going down – they never dated in real life. Both Weatherly and de Pablo spent much of their NCIS careers squelching scintillating romance rumors. 
So, despite all the apparent chemistry –and the "immediate attraction" Cote de Pablo said existed – why did the NCIS co-stars never date? Two primary reasons seem to take the gold here.
1) Cote de Pablo and Michael Weatherly were confidantes; their "immediate attraction" was of a professional nature
Cote de Pablo and Michael Weatherly's "immediate attraction" grew from a divergence in acting styles and personality. They were drawn to each other as professionals – approaching the art form from different perspectives. Weatherly was much more off-the-cuff, while de Pablo was more "by the book." 
When discussing her on-screen chemistry with Michael Weatherly, de Pablo explained to Entertainment Weekly:
"We realized we're so drastically different and so much alike that there was an immediate attraction."
When it came to acting, Michael Weatherly was improving from the get-go – even during their screen-test, when he told Cote de Pablo she looked like Salma Hayek. However, de Pablo – coming from a theatre background – was prepped and ready to do the scene as it was written. Thus, their "immediate attraction" was professional in nature – they were both drawn to the other's approach. Their characters' relationship benefitted as a result, for they went from bumping heads to falling in love. 
Cote de Pablo also explained to Rachel Ray that, throughout the course of NCIS, she has come to see Michael Weatherly "in a totally different way." She stated, "he's like my brother" before explaining that Weatherly is quite vulnerable and, as someone who has spent so much time with him, she's entered the confidante space with Weatherly.  
While de Pablo and Michael Weatherly may have possessed the strong foundation needed for a romantic relationship, as the best couples often start as friends, Cote de Pablo was not single while starring in NCIS. 
2) Cote de Pablo was dating Diego Serrano while starring as Ziva in 'NCIS'
Cote de Pablo and Diego Serrano broke up in 2015; however, de Pablo's relationship with The Men Who Stare at Goats actor was quite lengthy. The two dated for several years – across the span of de Pablo's run with NCIS. 
Cote de Pablo is reportedly single today; however, the actress has always been quite skilled at remaining under the radar. Despite starring in one of TV's hottest shows, paparazzi don't follow her around too much, and she isn't active on social media. 
For all we know, she's dating someone new. If you were hoping Weatherly and de Pablo would finally get together, you're most likely out of luck. Not to mention, Weatherly is now happily married with three children.