'NCIS:' Why Michael Weatherly & Jessica Alba "Didn't Work Out"
Many years back – when Jessica Alba was an 18-year-old actress with stars in her eyes – she dated the man we know as Tony DiNozzo. Michael Weatherly and Jessica Alba met on the set of Dark Angel and dated for a few years following the show's quite limited run. Michael Weatherly would go on to star in the most-watched scripted procedural on television, and Jessica Alba would become a major movie star.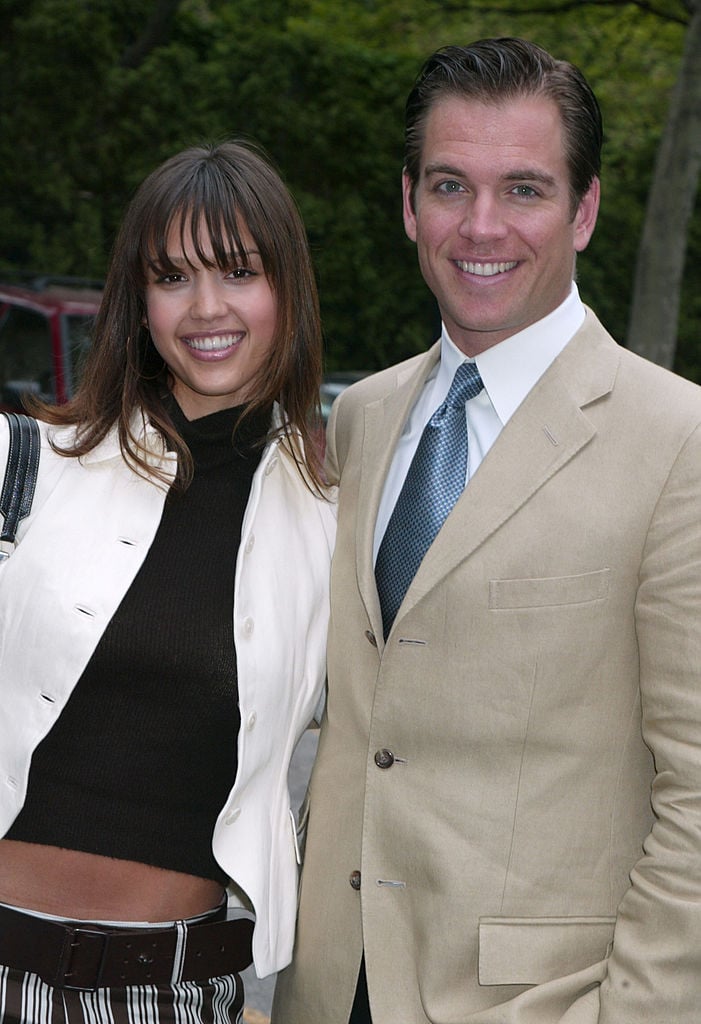 Jessica Alba was only 18 and Michael Weatherly was 30, which makes this relationship quite unsettling, to begin with. While age may have played a part in their break-up, Jessica Alba cites a few reasons their relationship failed.

During an interview with Cosmopolitan, Jessica Alba discussed her career, her friends, and her romantic life (as one often does when sitting with a Cosmo interviewer). When asked about Michael Weatherly, she was polite and cordial; however, the reasons behind their break-up quickly became clear.
Jessica Alba talks Michael Weatherly: the age gap and dating other actors

When asked about what happened between her and Michael Weatherly, Alba stated:

"It just didn't work out. I was so young, 18, when I started dating him. I was a virgin. I knew I wanted to be in love with the first person I slept with, because for almost everyone I knew, the first experience made them feel like shit. So I wanted to be really careful that he was going to be in love with me and wasn't just going to leave me.

It's really, really, really difficult to have the same occupation as the person you're in with—especially when you're both actors. Actors are pulled in so many different directions that unless you both are absolutely into it through thick and thin and completely sure about each other, it's just hard. I've decided I'll never date an actor again."


Cosmopolitan
According to Jessica Alba, a combination of age and career-overlap was the downfall of her relationship with Weatherly. Can you fault Alba for this failed marriage?
At 18 years old, we all think we're in love with "the first." From a desire to guarantee a til-death-do-us-part bond to their busy careers as actors, it simply wasn't the right time for these two lovebirds. "It's just hard" only hints at how difficult it can be to maintain a relationship with another actor – with the same goals, strifes, tribulations, and successes.

Who are Michael Weatherly and Jessica Alba with now?

Michael Weatherly is married to Bojana Jankovic, who is a writer and assistant director known for TVWWW and Do Not Leave Me with Strangers, according to IMDb. Jankovic and Weatherly have been married since 2009, and they have two children together.
Despite the recent sexual harassment allegations filed against Weatherly by his former Bull co-star Eliza Dushku, Weatherly and Jankovic reportedly remain strong. Weatherly has since issued an apology for his behavior, and Bull has been renewed for season three.
Jessica Alba married producer Cash Warren in 2008 at a Beverly Hills Courthouse with no guests in attendance (talk about a low-profile wedding). Warren is known for In the Blood, Guys Choice, and Made in America. Together, Warren and Alba have three children: Honor Marie, Hayes Alba, and Haven Garner.