'NCIS': Why Sasha Alexander Hastily Replaced Robyn Lively
Sasha Alexander starred in NCIS as Special Agent Kate Todd in the primetime procedural's first two seasons. Cote de Pablo stepped in as former Mossad officer turned NCIS Field Agent Ziva David following Todd's death. Alexander was only on the show for a brief amount of time before her replacement took over; however, she was not the first intended leading lady.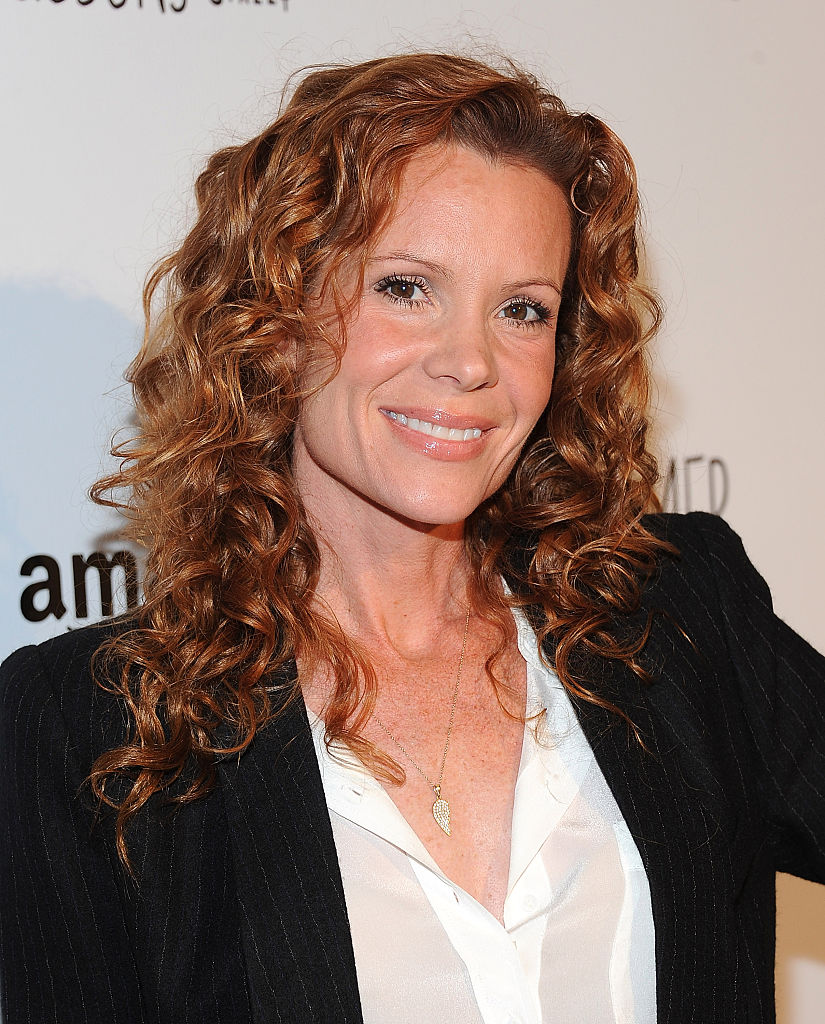 In its early years, NCIS hired Robyn Lively to portray Agent Viv Blackadder: the woman initially intended to fulfill the female field agent role. Yet, she did not last very long — only two episodes. So, who was Agent Viv Blackadder, and why was the actress behind the character so quickly replaced?
'NCIS,' Robyn Lively, and Agent Viv Blackadder
When NCIS first premiered, the show featured Robyn Lively as Viv Blackadder. Robyn Lively had previously starred in Teen Witch, The Karate Kid Part III, Wildcats, Doogie Howser, and more. She boasted the small-screen star power (in addition to a few well-known cinematic appearances) needed to draw audiences into what initially came to fruition as a mere Jag spinoff.
As for Viv Blackadder, the character's backstory was as follows: former FBI turned asset to the NCIS Major Response Team. And of course, she also served as Tony DiNozzo's (Michael Weatherly) first-ever female partner. Her characterization and narrative arc never received additional illustration, for as quickly as she was hired, she was dismissed. So, what went wrong?
Why Robyn Lively didn't last as Viv Blackadder in 'NCIS'
As NCIS. Fandom notes, test audiences didn't respond well to Robyn Lively's Viv Blackadder — who appeared in the first two episodes, "Ice Queen" and Meltdown." And, creator Don Bellisario later noted that the character was a bit too "soft" for the depiction desired.
Viv was written out of the series, leaving Robyn Lively in the dust, and Sasha Alexander soon came in as Agent Kate Todd. And, who knew, only a little while later, Cote de Pablo would replace Todd as Agent Ziva David? Michael Weatherly once commented during an interview with The Futon Critic that the role of his female partner was quite a "perilous position." He stated:
Because we didn't have Sasha [Alexander] yet [because] Robyn Lively had been in the first two episodes as "the girl." That's, talk about a perilous position on our show, we're on our third "girl." And she's Israeli, I don't even know how she sticks around. [Laughs.] If I were her [lowers voice], I'd be really nervous. [Laughs.] I'd be like sweating all the time. I mean if I were her agents, I'd be like "just take the money, no negotiation."

The Futon Critic
In short, Michael Weatherly starred across from a handful of actresses before Cote de Pablo came in to create the slow-boiling romance between DiNozzo and Ziva David that no one will ever forget. However, finding the actress needed to fulfill the role was no easy task.