'NCIS': Will Michael Weatherly's Tony DiNozzo Ever Return to the Show?
The news of 'NCIS: Hawai'i' sent fans into a frenzy with the thought that Michael Weatherly could return to lead the team. But CBS went another way with the first female lead in franchise history. That news has not stopped fans from wanting Weatherly to return in some form and he has teased the possibility of a return since he left the show.
NCIS is expanding its universe with NCIS: Hawai'i, and CBS has officially given a direct-to-series order. The announcement sparked numerous fan theories about who they'd like to see in the new spinoff. The most popular was the return of Michael Weatherly and Cote de Pablo as Tony DiNozzo and Ziva David.
The network opted to go a different route, though. Instead of bringing back familiar faces, it cast Vanessa Lachey as Special Agent in Charge Jane Tennant. But that doesn't mean fans won't see the return of Tony and/or Ziva in the flagship series.
Here's everything Weatherly has said about the possibility of returning to NCIS.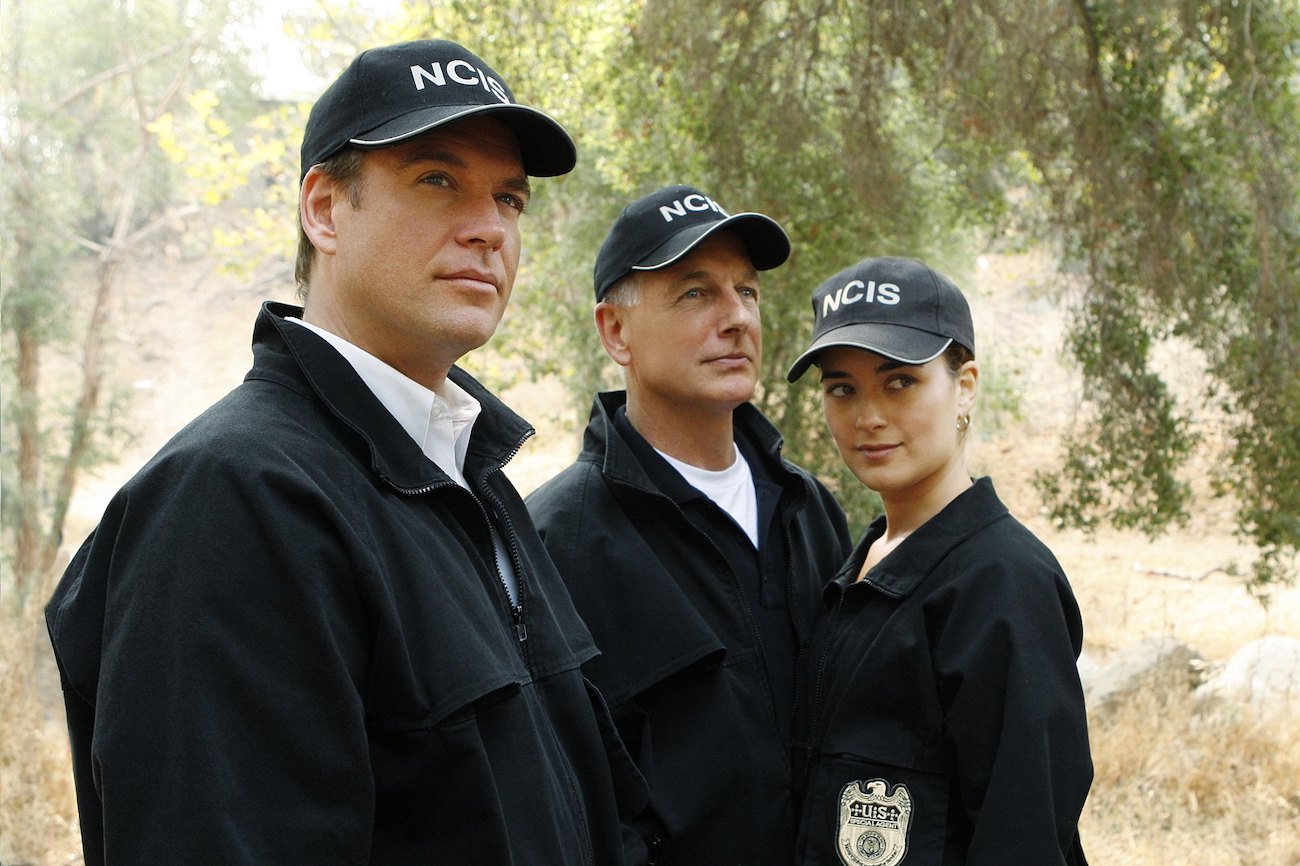 Michael Weatherly left 'NCIS' after 13 seasons
Weatherly was one of the OGs of NCIS, alongside Mark Harmon (Leroy Jethro Gibbs) and David McCollum (Dr. Ducky Mallard). But after 13 seasons, Weatherly decided it was time to move on and said goodbye to DiNozzo and NCIS.
Ahead of his exit in 2016, Weatherly didn't just appear on the flagship series. He also made cameos in NCIS: Los Angeles and NCIS: New Orleans.
"Yes, well, I believe in the franchise of NCIS very much, and it's why I went and did NCIS L.A last year and NCIS New Orleans," Weatherly told People at the time. "In fact, last year I did 26 episodes of NCIS the franchise, which is insane."
He's open to 'anything and everything'
After playing DiNozzo for 13 seasons and more than 300 episodes on the number one TV drama on the planet, it was time for Weatherly to move on. But, he told reporters that he would always be open to returning to NCIS in the future.
"You know, you wouldn't really want a mortal person to be doing that, but luckily I'm made of titanium and it's very strong," Weatherly joked. "I would absolutely be open to anything and everything – including things that no one's even thought of yet. So, I would say the long answer is yes."
Michael Weatherly teased 'NCIS' fans about a #Tiva reunion
During their time on NCIS, Weatherly's DiNozzo and de Pablo's David were extremely popular characters. For eight seasons, they flirted, fought, and brought that "will they, won't they" tension. Fans dubbed them #Tiva on social media. And when Weatherly left in 2016, it was revealed the pair had not only hooked up, but they also had a daughter named Tali.
When de Pablo returned for a four-episode arc during season 17 in 2019, fans couldn't help but wonder if they would also see Weatherly. The actor even teased a #Tiva reunion on social media by making a video for de Pablo with an NCIS fan.
"So Heather, we're hanging out here and we're just wondering, are you gonna be watching Ziva come back to NCIS?" Weatherly said. When the fan asked if he would be coming back, Weatherly said "Shhh, I can't talk about…" before the video cut off.
Michael Weatherly won't rule anything out
After moving on to his own CBS legal drama titled Bull, Weatherly said during a 2017 interview that he would "never rule anything out" when it came to NCIS. He explained that he loves the show and the DiNozzo character, and he misses his friends.
In 2018, the actor echoed that sentiment when he tweeted, "I will always be ready to play DiNozzo when the time is right."
CBS has renewed both 'NCIS' and 'Bull'
It's clear that Weatherly is open to returning to NCIS and the character of Tony DiNozzo when the right opportunity comes along. However, he is still very busy with Bull. CBS has renewed the drama – based on the early career of Dr. Phil McGraw – for a sixth season.
After an extremely long wait, CBS also renewed NCIS for season 19. This means there's still an opportunity for that #Tiva reunion fans have been demanding. They'll just have to wait and see what the CBS procedural has in store when it returns in the fall of 2021.
NCIS airs Tuesdays on CBS.