'NCIS' Season 18: Wilmer Valderrama Promises a 'Major, Major Season Finale'
NCIS fans haven't seen a "proper" season finale in two years, says star Wilmer Valderrama (Nick Torres). When the pandemic hit in March 2020, NCIS still had four episodes left to shoot for season 17.
This prevented fans from seeing the season finale that the writers and producers had planned. To make up for it, Valderrama promises a "major, major season finale" to close out season 18.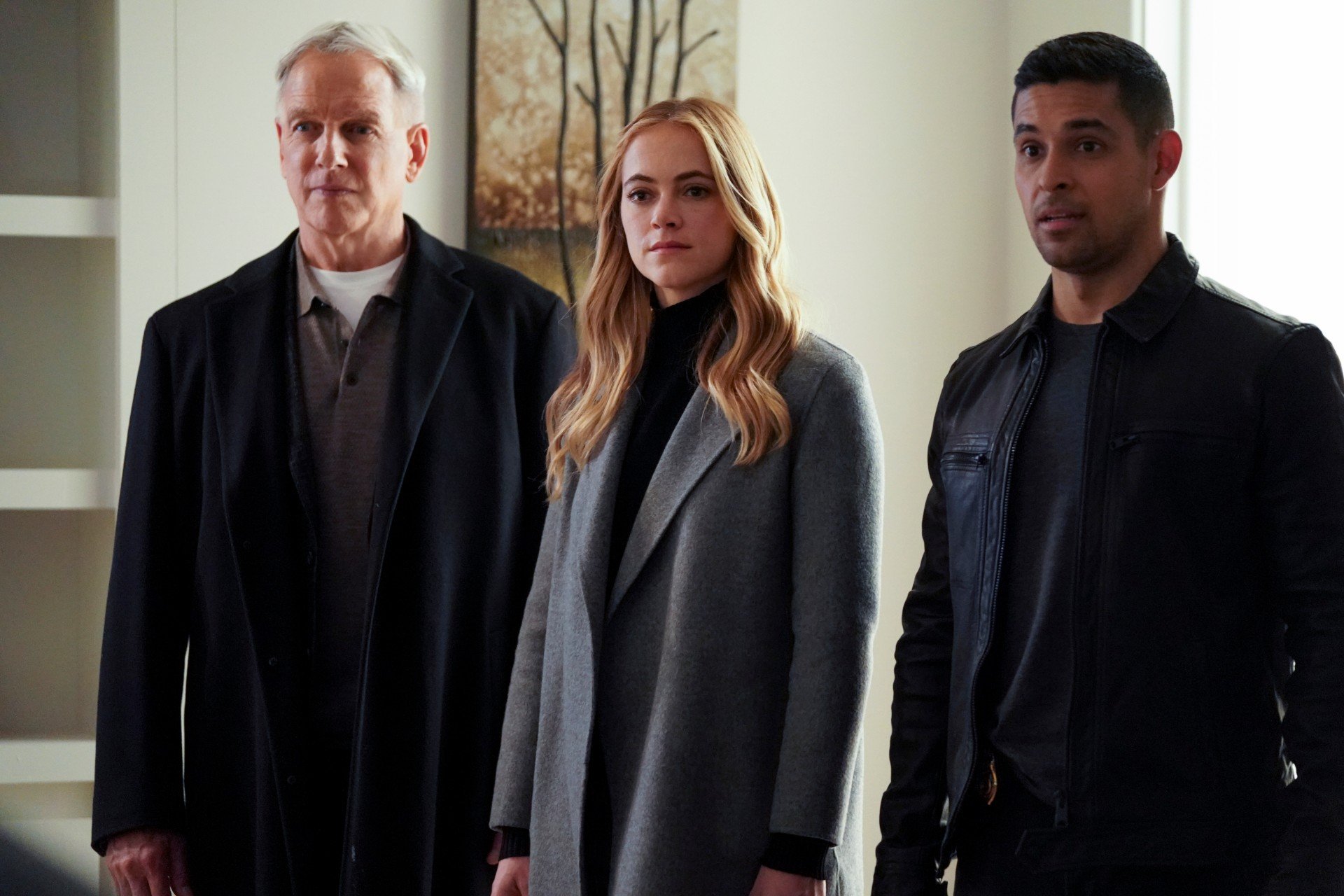 'NCIS' had a big surprise planned for the season 17 finale
NCIS still had four episodes left on their schedule to produce when production shut down due to the pandemic. This meant that season 17 abruptly came to an end after just 20 episodes, four episodes shy of a full season.
According to showrunner Frank Cardea, NCIS had a big surprise planned for fans.
"The envisioned season finale did not have a cliffhanger ending, but was planned to have a very surprising ending. More of a reveal/development, as you phrased it," Cardea told TVLine in April 2020.
Strict safety protocols made things more difficult
The shutdown unexpectedly ended season 17, and it also delayed production for season 18 by two months. In addition to the delay, they had to film amid strict safety protocols. Because of these challenges, CBS ended up reducing their season 18 order for NCIS down to just 16 episodes.
Valderrama recently told Entertainment Tonight that the protocols and the reduced episode order made it "hard to thrive" as a season.
"Even though we came back, we had a shorter order. We had a 16-episode order, and there were a lot of challenges — where you could go, how many characters could be in one scene and all of that. It was hard to thrive as a season, but I look at it as a huge testament to our fans that kept showing up every Tuesday night and almost breaking 10 million every week," Valderrama said.
The 'NCIS' star promises a 'major, major season finale'
CBS recently announced that they've renewed NCIS for season 19. But, it appears that the cast and crew knew about the renewal before they shot the season 18 finale.
This became pretty clear when Valderrama explained that fans are getting the finale in season 18 that they deserve.
"We finally get to give the fans the season finale they've been wanting or needing or wanting to see," Valderrama revealed. "We were able to have a real season finale that leads us into a season premiere, and it's a major one. It's a major, major season finale."
Wilmer Valderrama is 'excited' about what's to come
Rumors had been swirling for weeks that Mark Harmon (Leroy Jethro Gibbs) would be leaving NCIS after season 18. There were also doubts about CBS renewing their highest-rated primetime drama.
But not that it's been confirmed that both the show and Harmon are coming back for season 19, Valderrama says he's excited about what's to come.
"The show is not slowing down," Valderrama promised. "If anything, it's the same magic but different energy. It's different dynamics that continue to take us to different places on the show."
'NCIS' isn't going anywhere as long as fans keep watching
After 18 seasons and more than 400 episodes, NCIS is still the top-rated show on broadcast TV. It's also seen in more than 200 countries and territories around the globe. Valderrama says that as long as fans keep watching, they will "keep showing up."
"That's how I feel about that, and I'm grateful that at such a historic time in our industry and the world, we can in a very, very, very, very small part be a contributor to a little bit of sanity. And if we can just stay on the air and we can continue, that is everything you want as an actor and as an entertainer. I'm glad and I'm happy," Valderrama concluded.
The NCIS season 18 finale airs Tuesday, May 25 on CBS.