NCT 127: Taeyong and Jungwoo Dressed up as Famous 'Twilight' Characters for Halloween
In 2021, SM Entertainment's Halloween party, known as SMTOWN Wonderland, returned for the first time in three years. The annual event was last held in 2018. SM Entertainment published photos from SMTOWN Wonderland 2021, SM Halloween House, on social media following the party. For the Halloween event, Taeyong and Jungwoo from the K-pop group NCT 127 dressed up as Edward Cullen and Bella Swan from Twilight.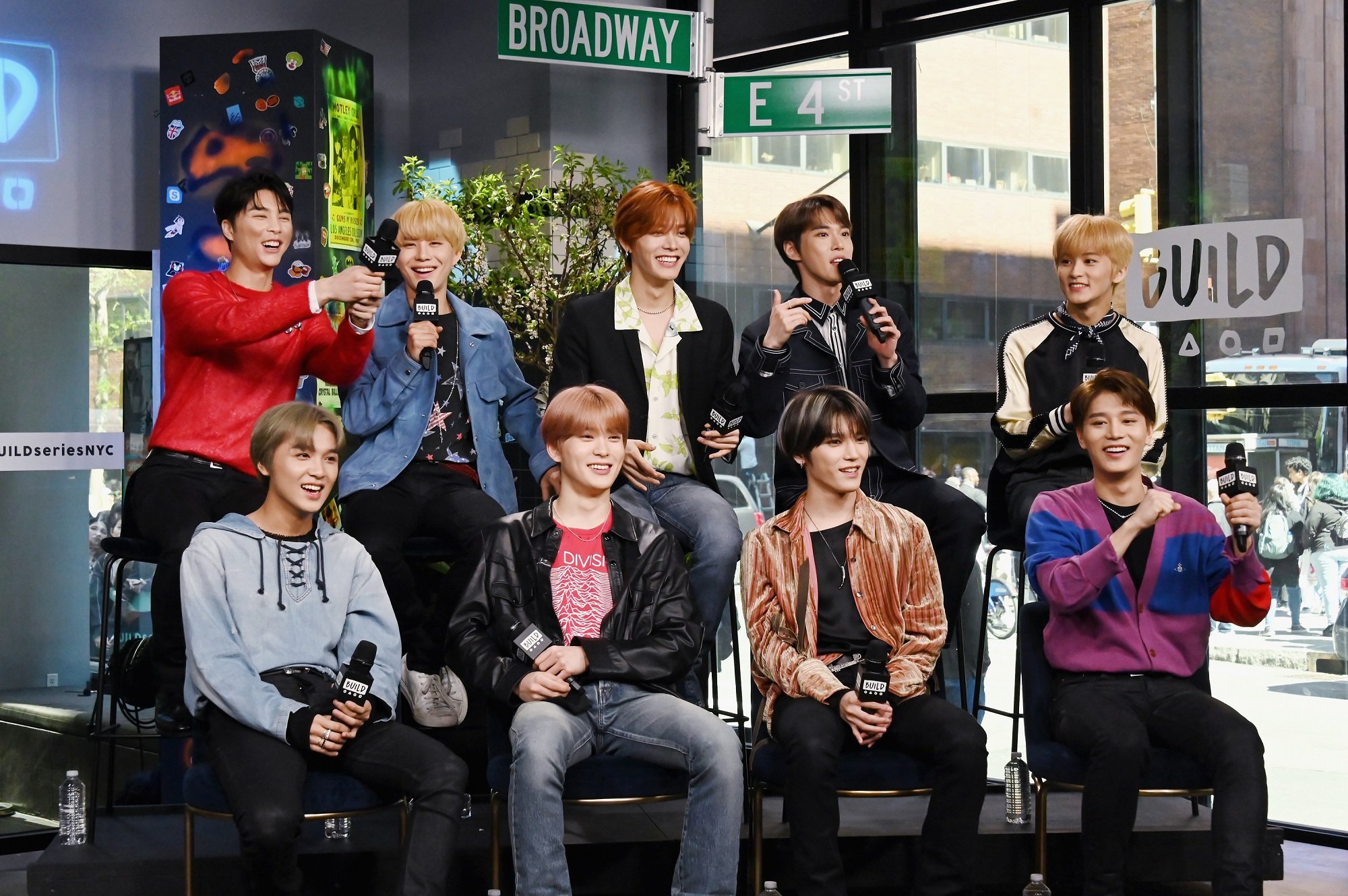 NCT 127's Taeyong and Jungwoo dressed as 'Twilight' characters
SM Halloween House took place on Oct. 29, and SM Entertainment posted photos from the event on Oct. 31. Photos were published on the official SMTown Twitter account.
For the event, Taeyong dressed up as Edward Cullen. The NCT 127 leader's costume consisted of dark jeans, a gray shirt, and a black blazer. Taeyong also wore his hair slicked back to match Edward's hairstyle from the first Twilight movie.
Jungwoo dressed as Bella Swan for SM Halloween House. For his outfit, Jungwoo wore a dark brown wig, a black leather jacket, black jeans, and combat boots.
Jungwoo and Taeyong posed for multiple pictures together as the Twilight characters.
'The Twilight Saga' Twitter account saw the NCT 127 members' costumes
The Twilight Saga consists of five films: Twilight, The Twilight Saga: New Moon, The Twilight Saga: Eclipse, The Twilight Saga: Breaking Dawn – Part 1, and The Twilight Saga: Breaking Dawn – Part 2.
The movie series is based on a book series by Stephenie Meyer. The films star Kristen Stewart as Bella Swan, Robert Pattinson as Edward Cullen, and Taylor Lautner as Jacob Black.
While the most recent movie, The Twilight Saga: Breaking Dawn – Part 2, premiered in 2012, the movies have experienced a resurgence in popularity over the past few years.
On Nov. 1, the official Twitter account for The Twilight Saga shared SM Entertainment's post about Taeyong's Edward costume with Jungwoo's Bella.
"and he nailed it," The Twilight Saga tweeted.
NCT 127 fans reacted to the members' Halloween costumes
In addition to wearing their costumes for SM Halloween House, the NCT 127 members also wore Halloween costumes for multiple promotional activities.
On Oct. 31, Taeil, Johnny, Taeyong, Yuta, Doyoung, Jaehyun, Jungwoo, Mark, and Haechan of NCT 127 posted a special Halloween dance practice video of their single "Favorite (Vampire)."
"This was so fun to watch! Jungwoo's hair as always having a life of its own. Taeyong intentionally dancing with a hand in his pocket to maintain his cool charisma while Doyoung had no other choice. Johnny just looks adorable," one fan wrote on Reddit.
"Taeyong Cullen," another fan commented on Reddit.
A Reddit user wrote, "I cannot take this seriously. Not with Bella there popping off. Super cute."
The members of NCT also posted a 30-minute long YouTube video on Halloween showing the band members making special Halloween treat bags. During the video, Taeyong and Jungwoo did their best to act like Edward and Bella.
One Reddit user commented on Taeyong and Jungwoo's acting, writing, "… Jungbella and Taedward staying in character was also really funny!"
Another Reddit user wrote, "Taeyong channelling Edward's possessiveness towards JungBella."