NCT's Taeyong Releases 2 Songs on SoundCloud
Taeyong is a member of K-pop groups NCT and SuperM, and he is the leader of NCT's sub-unit NCT 127. Recently, the rapper opened up his own SoundCloud account.
Since creating a SoundCloud account, Taeyong has released multiple songs for free for NCTzens. On April 4, Taeyong released two new songs on SoundCloud, "GTA 1" and "GTA 2."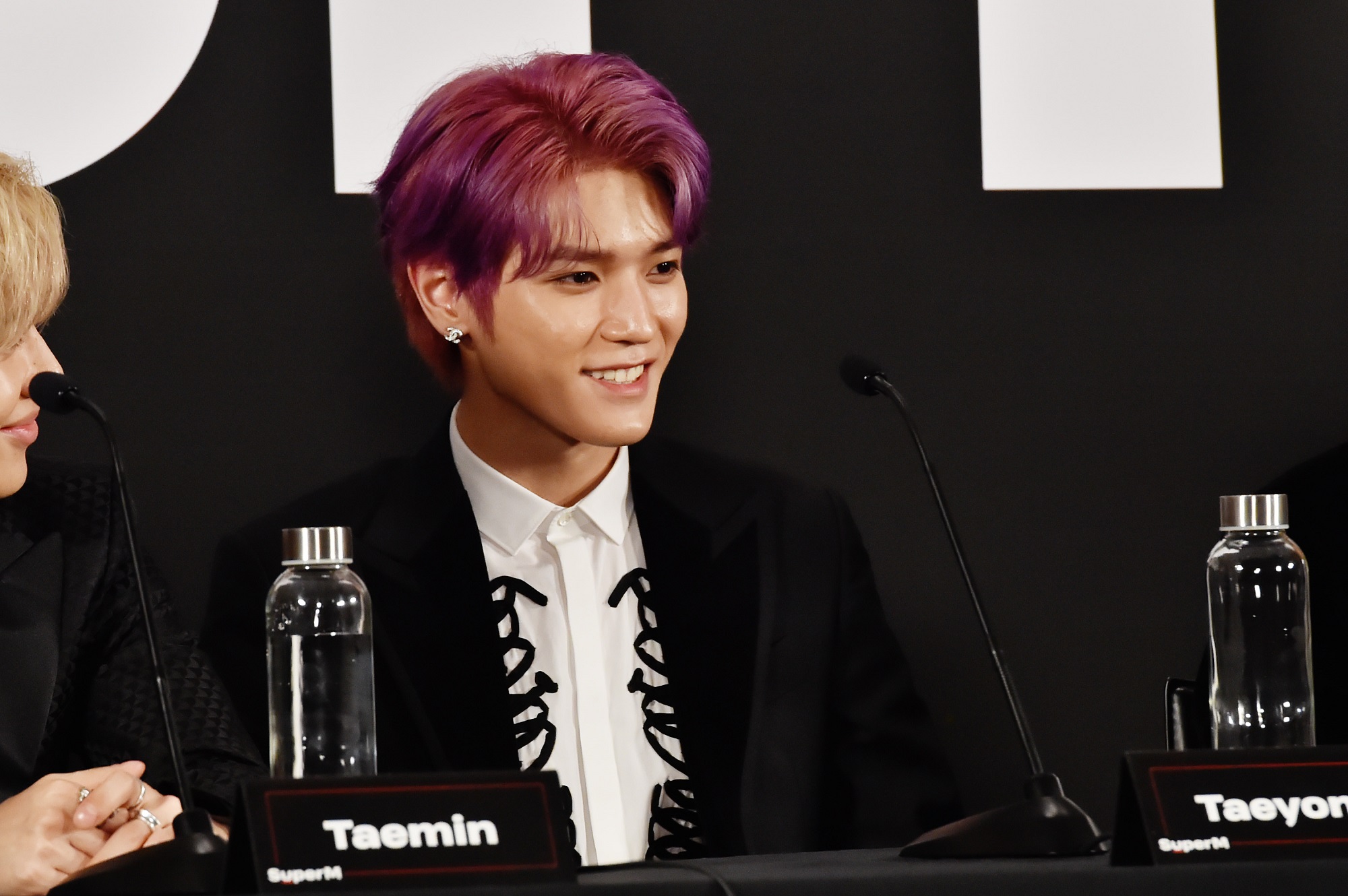 Taeyong performed 'GTA 1' on SuperM's tour
SuperM was formed by SM Entertainment and Capitol Records. The K-pop group officially debuted in October 2019, and all of the members of SuperM previously debuted with already established groups with SM Entertainment.
Taemin is a member of SHINee, Baekhyun and Kai are from EXO, and Taeyong, Mark, Ten, and Lucas are all members of NCT. Taeyong and Mark are members of the sub-unit NCT 127, and Ten and Lucas debuted with the NCT sub-unit WayV in January 2019.
Shortly after debuting, SuperM embarked on a tour that lasted from November 2019 until February 2020. On tour, the members of SuperM performed some unreleased tracks to fill the setlist.
For his solo performance, Taeyong performed "GTA 1." He also performed the track during SuperM's "Beyond LIVE" online concert in April 2020.
Taeyong released new solo songs
In 2019, Taeyong made his solo debut with the song "Long Flight." After creating his SoundCloud account, the NCT rapper released "Dark Clouds" and "Dark Clouds (Remix)" on March 15. Both songs featured lyrics by Taeyong, and he composed the songs with Royal Dive.
Fans were treated to more surprises on SoundCloud when Taeyong dropped "GTA 1" and "GTA 2" on April 4. Unlike "Dark Clouds" and "Dark Clouds (Remix)," "GTA 1" and "GTA 2" are actually entirely different songs.
What fans think of 'GTA 1' and 'GTA 2'
After Taeyong released "GTA 1" and "GTA 2" on SoundCloud, fans reacted on social media. For many, it was a relief to finally have a studio version of "GTA 1" after the SuperM: We Are the Future Live tour.
"Wow, we finally got the studio version. I'm surprised this didn't end up on an actual release but I'm happy we can at least listen to it here. I'm digging these alternate versions he posts as well," a fan wrote on Reddit.
Another fan wrote on Reddit, "I love how the GTA 2 is not at all a different version but a whole different song! Lovee hearing him do his dirty rap. The piano at the end of GTA 2 was so beautiful too. Def will have to look up the lyrics later to see how they are connected thematically."
"GTA 1 on its own is great, but GTA 2 added a lot of flavor to the song! It feels likes an entire new song! I love how he's slowly becoming comfortable at singing," wrote a Reddit user.