Ne-Yo's Wife Found Out About His Divorce Filing on Social Media
Ne-Yo and his wife Crystal Smith are on the mend after splitting earlier this year. The couple is opening up about what led to their reconciliation. Smith is just as happy that she and Ne-Yo are in a better place in their relationship but she admits the breakup was difficult. She says Ne-Yo blindsided her by filing for divorce and that she learned about such on social media.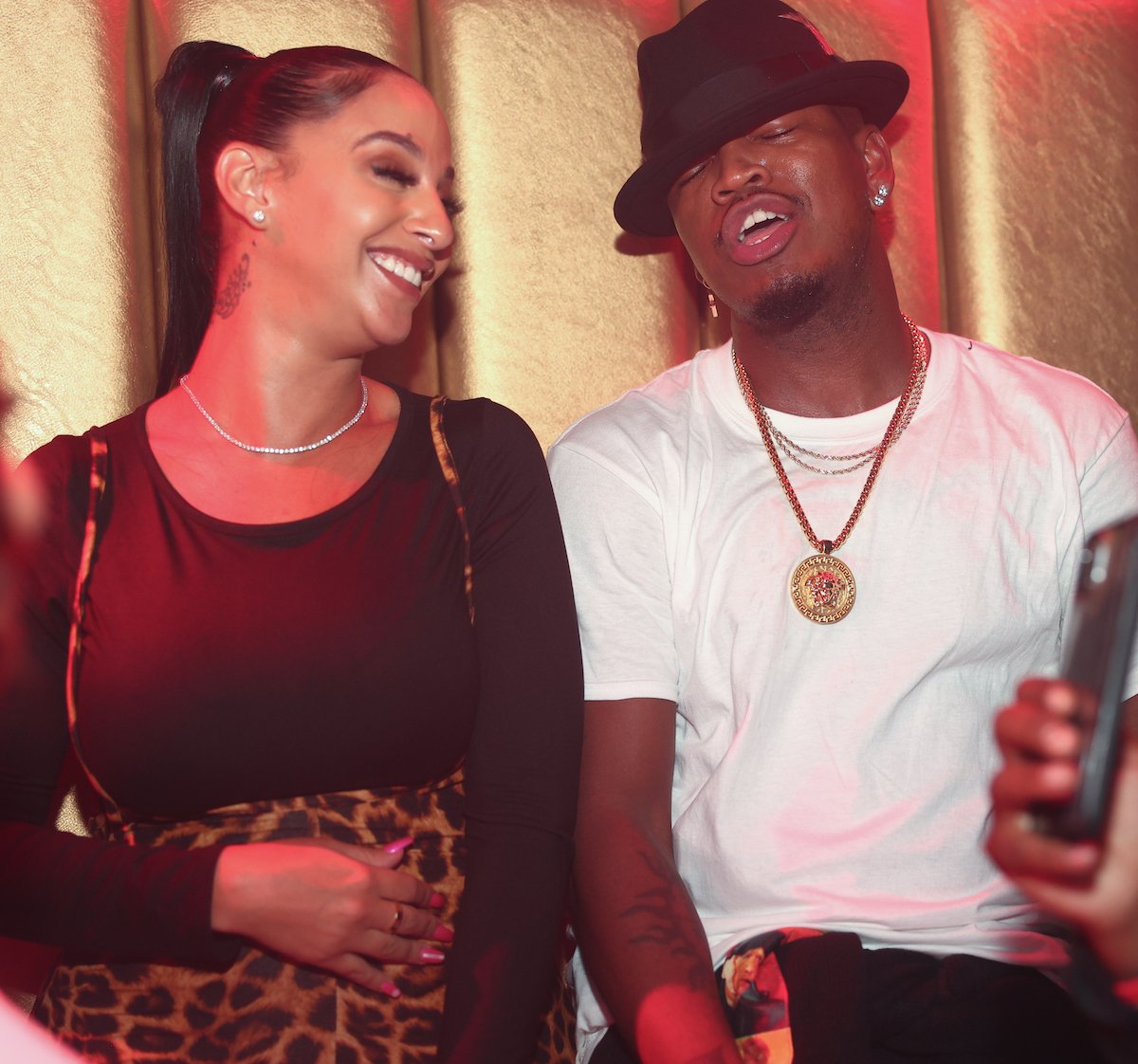 Ne-Yo and Crystal Smith split, reconcile four months later
In February, The Jasmine Brand exclusively reported that Ne-Yo and Smith split after nearly four years of marriage. Sources told the media outlet that the couple were having issues and from their social media accounts, the writings on the wall were clear.
Amid their split, Smith wiped her Instagram page clean of any photos that included Ne-Yo. Smith's Instagram account also included several posts about heartbreak and moving on from relationships. The source also told The Jasmine Brand that Smith was the one who ended the relationship.
As for why they split, Ne-Yo says things became too difficult in their marriage and it was hard trying to work through their issues as a couple.  Ne-Yo spoke on the podcast Private Talk about what led to the split.
Related: Ne-Yo Addresses Split From Wife, Crystal Renay Smith
"She's got demons just like everybody else, just like me," he said. "We realize that our demons don't mesh and until both of us get a hold of our personal demons it just makes things difficult."
The reconciliation came during the coronavirus quarantine after realizing they are better together. While speaking with The Talk, Ne-Yo explained that spending a lot of time together during the quarantine. 
"The whole quarantine thing was kind of a blessing," he said, adding that it "allowed me the time to lock back in with" his Renay and their two songs. Ne-Yo also has two children with his former fiancee. 
Crystal Smith says she was blindsided by Ne-Yo's divorce 
The couple appears to being doing well since reconciling and the two are opening up about the issues they were previously facing. In an interview with Tamron Hall, Smith says the two were not on speaking terms before discovering Ne-Yo filed for divorce.
Despite living in the same household, she says Ne-Yo did not give her a heads up that he would file for divorce.
We weren't really talking at that time. I chose to leave the relationship because of issues, and at the time I felt like it was to get back at me or to hurt me, or whatever the case may be. He said that it wasn't so I took his word for that. But it definitely didn't feel good, it was embarrassing, to say the least. It made me feel like 'what was the point of opening myself up or letting my walls down?' I chose to go to therapy and to start working on my pain and my issues and everything I was dealing with internally. I feel like that was the right step for me to get past it. So whether we were going to be together or not, I had to heal for myself so I could get up and perform for my kids.

Crystal Smith on The Tamron Hall Show
Related: Ne-Yo Reveals His Estranged Wife Returned Her Wedding Ring
Ne-Yo says he told Smith about his decision after learning the news would be leaked to the blogs. Smith says Ne-Yo continued living with her, asking her to cook him dinner hours after the divorce filing. 
The "So Sick" singer admits he never wanted a divorce, but felt as if he couldn't be vulnerable publicly. He's happy that the two are back together and says they are stronger than ever.