Netflix's 'Big Mouth' Season 5: Did John Mulaney Have Time for the Show?
From the outside, John Mulaney has looked to be pretty busy in 2021. After a stay in rehab at the start of the year, he announced a divorce, a new relationship, a tour, and a baby on the way! So, many fans were left wondering if he had time to return to Netflix's Big Mouth for season 5.
Mulaney's a viewer favorite as the voice of Andrew Glouberman, and many feel the show wouldn't be the same without him. With new teaser art out and a release date set for Nov. 5, it looks like the curious can finally have their answers.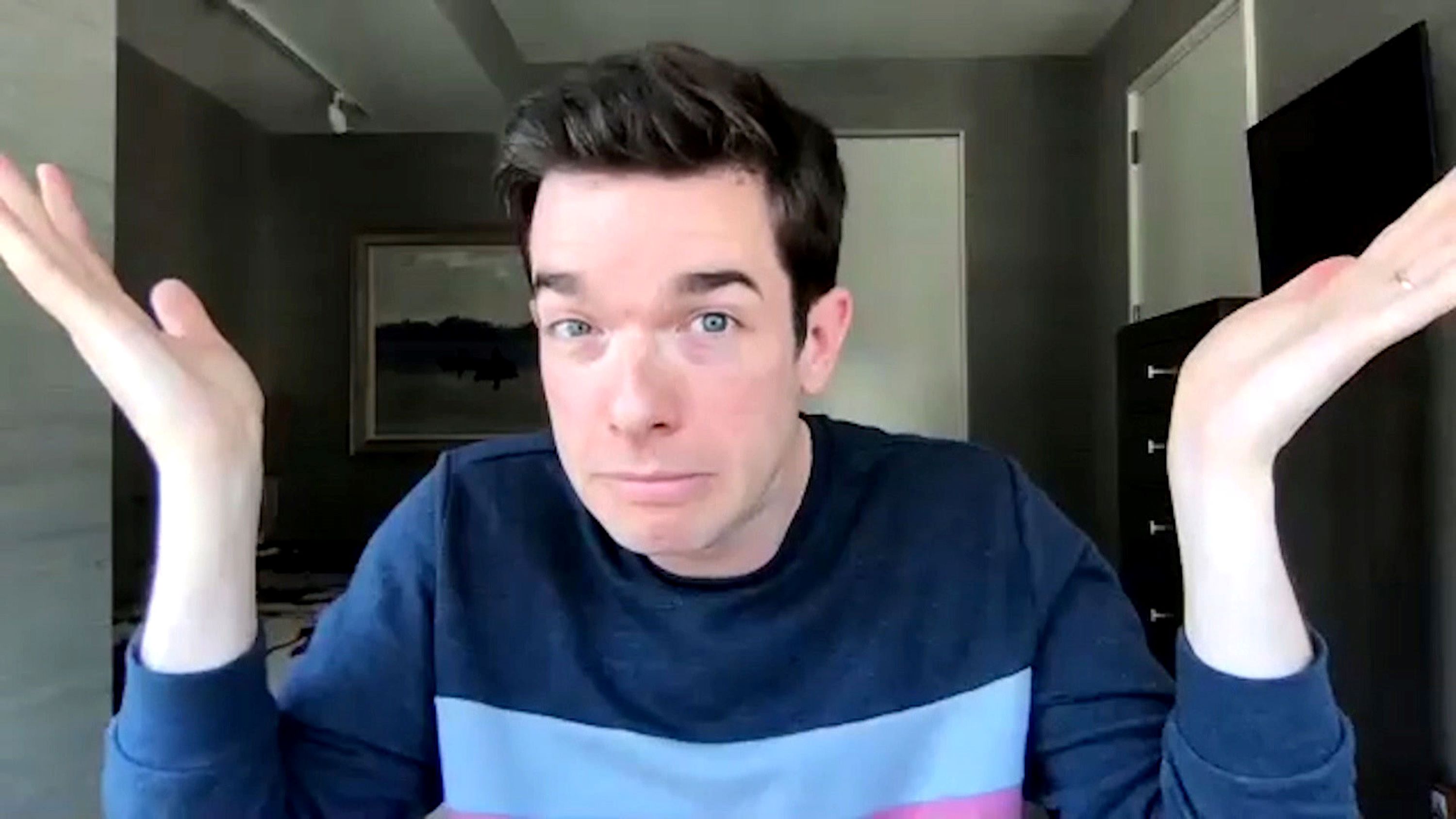 Netflix's 'Big Mouth' season 5 will reportedly deal with love and hate
Big Mouth season 5 will introduce love bugs that can morph into hate worms, according to Deadline. And of course, the creatures will cause chaos for the characters in their already eruptive personal relationships.
The show's teens are in 8th grade in the new season. So, the normal hilarity surrounding exaggerated adolescent scenarios and emotions is to be expected. But earlier this year, the show's creative team divulged that some of the characters will become politically active in season 5.
Another big change is in the cast. Fans of the show know that Missy will no longer be voiced by Jenny Slate. But Season 5 introduces the voice of Ayo Edebiri in her place.
After the news of that swap, some watchers wondered if any of the other original cast – specifically Mulaney – would also be absent in the upcoming season.
John Mulaney's Andrew Glouberman is beloved by 'Big Mouth' fans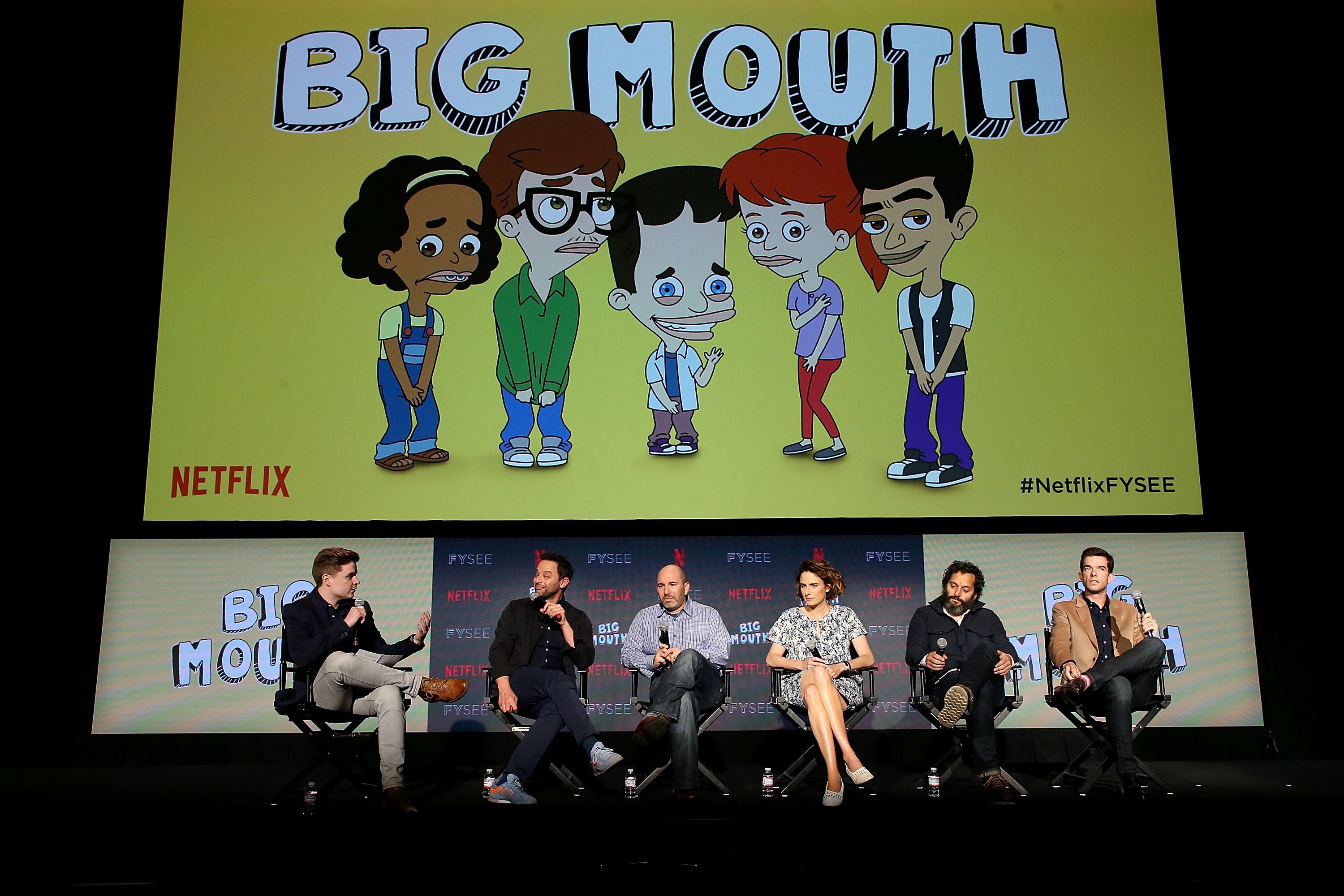 Some fans of Mulaney questioned whether he'd be part of the show considering his tour, divorce, and preparations for his first baby.
He's been showing up on dates with Munn. And he recently performed at an all-star comedy event in New York and a Las Vegas dental conference.
Considering it all, many would have been unsurprised — even if somewhat disappointed — if Mulaney had to pass on being part of the show's fifth season.
Well, Netflix released a list of cast and guest stars along with the teaser art for the new season and reports indicate Mulaney is back as Andrew. It appears the comedian made time to voice the socially awkward teen for another season, despite his busy year.
Seemingly, fans could have expected some sort of notice by now if Andrew would be absent from the season, or if Mulaney would be absent from the cast.
'Big Mouth' season 5 is premiering on Netflix Nov. 5
Mulaney and Munn haven't publicized their due date, but observant fans have done the math. Most specifically, some think the baby is due around the time Mulaney's "From Scratch" tour will wrap up. Between a new baby and a new season to watch, it looks like Mulaney will end a seemingly busy year – well, busy.
But fans are eager to see how much he talks about fatherhood in his material. That is, whenever he gets back to comedy after the arrival of "baby Munnlaney."  
In the meantime, devotees can watch Big Mouth season 5 on Netflix starting on Nov. 5.