Netflix Releases 'Blood & Water' Season 2 Trailer, Plus Premiere Date
Blood & Water is back for season 2. After the young adult series premiered on Netflix in May 2020, it climbed to the Top 10 list in the U.S, France, and U.K. Set in South Africa, the teen drama centers around a teenage girl named Pulang and the scandalous lives of Cape Town's elite student body. Directed and written by Nosipho Dumisa-Ngoasheng, the show is an enticing, exciting watch that keeps viewers on the edge of their seats from beginning to end. 
[Spoiler Alert: This article contains spoilers from Blood & Water]
'Blood & Water' season 2 will introduce new faces and secrets 
On Aug. 23, Netflix released the official trailer for Blood & Water season 2. The trailer starts with Pulang (Ama Qamata) and Fikile (Khosi Ngema) in a swimming pool fully clothed. Both girls stand side-by-side holding hands. There is a piece of paper with the words DNA in red, bold, torn down the middle, and floating in the water.
Various plotlines were teased in the trailer, such as a potential love triangle between Pulang, Karabo Molapo (Thabang Molaba), and Wade Daniels (Dillon Windvogel). In the clip, Pulang embraces Karabo while secretly holding hands with Wade under the water. A new student named Sam (Leroy Siyafa) will join the Parkhurst College student body. At the end of the trailer, Sam sits with his feet in the pool. The season will feature all-new secrets, but one question remains – are Pulang and Fikile sisters?
Fans hope the second season will answer a lot of questions
While the plot for season 2 remains under wraps, fans are hoping that their unresolved questions will get answered. Pulang trying to find her older sister was the main central plot point for season 1. In the six-episode series, Pulang transfers to Parkhurst College to find someone that could be her missing sister – at birth, the sister was abducted and put into human trafficking. She believes that elite socialite Fikile could be her sister. 
During the season finale, Fikile and Pulang have a face-to-face showdown. In the last scene of episode 6, Pulang meets Fikile at the Parkhurst College swimming pool. Fikile wants to know why Pulang is trying to ruin her life, citing the tumultuous events when Pulang transferred to the school. At a loss for words, a picture book falls out of Pulang's bag, and photos of Fikile are exposed. The pictures included Fikile's friends, family, and baby pictures. 
Dazed and confused, she questions Pulang about the images – she tells Fikile that she was born on the same day as her missing sister and might be her sibling. Then, the scene cuts to black. With such a massive cliffhanger, fans are asking –  is Fikile her long-lost sister? If so, what will happen next?
'Blood & Water' features a Black lead cast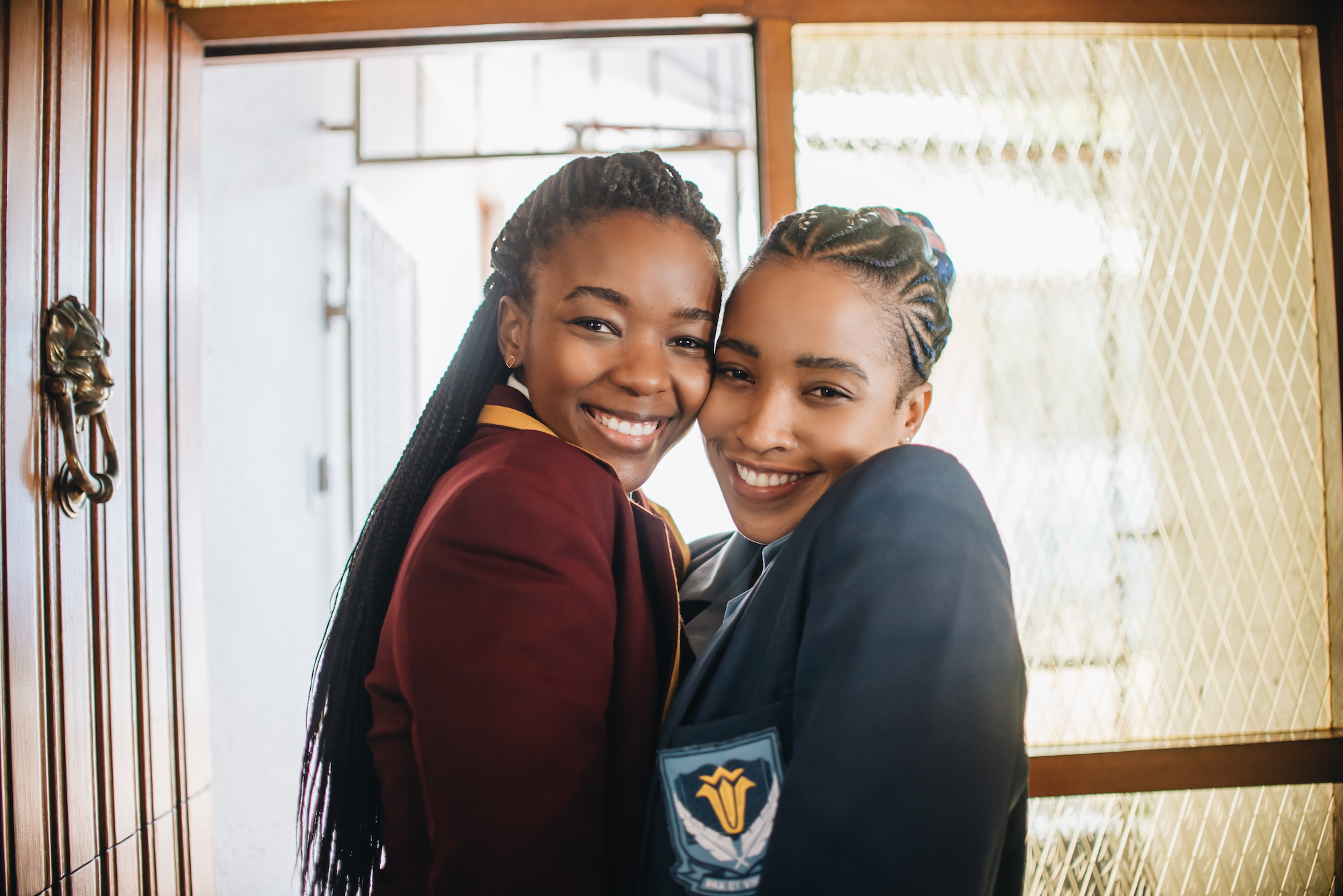 One aspect of the teen drama that makes it a hit among young viewers is the diverse cast. For instance, Blood & Water consists of a predominantly Black lead cast. Additionally, the series is the second South African show to premiere on the platform. Queen Sono was the first, debuting on the platform in February 2020. Blood & Water fans find this type of representation refreshing and entertaining to watch. Blood & Water shows that representation is essential and that audiences need to see more diversity in Netflix shows.
Blood & Water returns to Netflix on Sept. 24.