Netflix 'Britney vs Spears' Won't Cross a Line 'Framing Britney Spears' Did, Along With Other Major Differences
Netflix just released the full trailer for their documentary Britney vs Spears and it already looks more intense than the last one. The Framing Britney Spears Hulu documentary came out in February and was by the New York Times. It brought a brand new light to Britney Spears' conservatorship but focused a lot on the ruthlessness of media. The New York Times documentary also forced Britney vs. Spears to reroute their two years' worth of work. 
This time around, director Erin Lee Carr said her documentary is an in-depth look into Spears' conservatorship. It's also for anyone who is a fan and who cares about mental health. 
Netflix's 'Britney vs. Spears' documentary is the product of two and a half years of work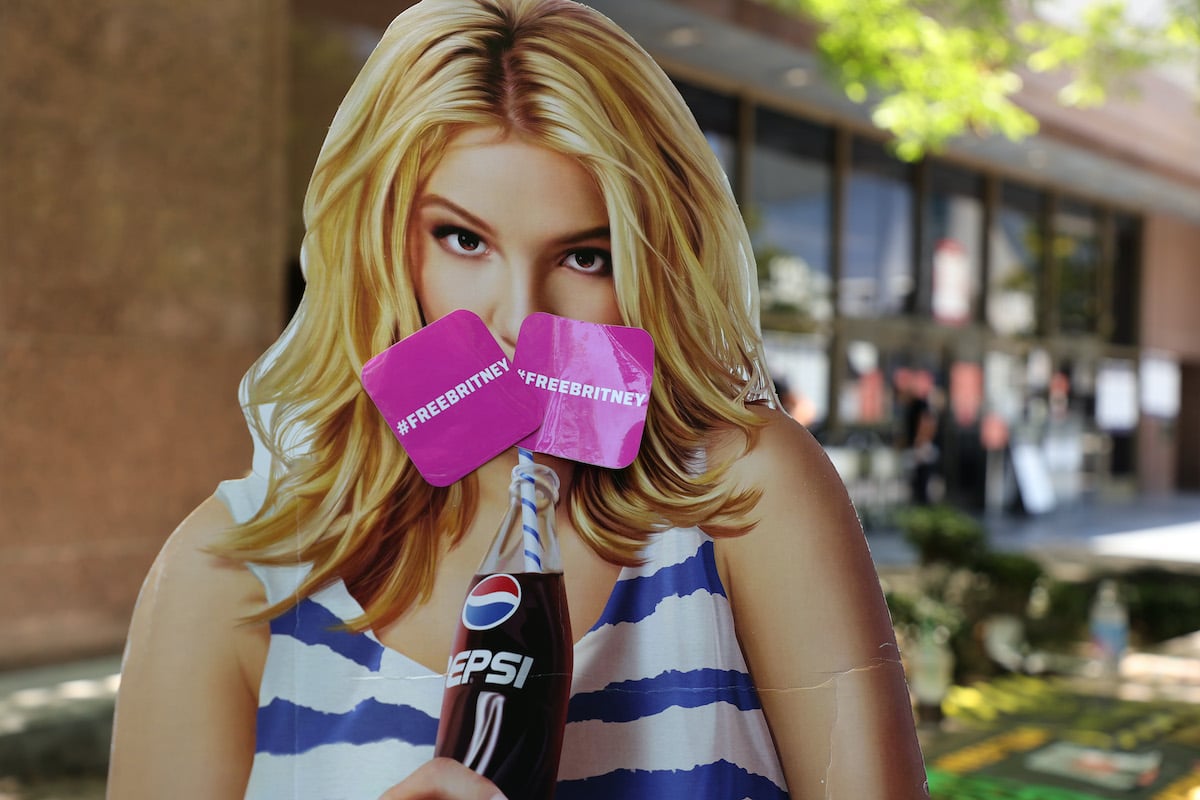 RELATED: Britney Spears' Conservatorship Finally Has an Expected End Date and It's Sooner Than You Think
As Spears said in the trailer, it's been 13 years since she was free of the conservatorship and that's a situation that many don't see the end of. However, with the Free Britney movement and the legal battle going on now, she's looking to change that.
According to The Hollywood Reporter, Carr worked alongside journalist Jenny Eliscu to keep up with the ever-evolving legal battle.
"This is a two-and-a-half years-long investigative process into the conservatorship," Carr told the Los Angeles Times on Sept. 22. "There has been an amazing amount of coverage, but that's a really long time to be focused on this." 
The documentary will have text messages, documents, and more that haven't been seen. As Carr told the Los Angeles Times, she had an insider who was releasing documents to her as well, helping with the story.
The New York Times documentary was a good 'primer' in how the media treated the pop star
With these two documentaries so close in topic, did Framing Britney Spears bleed over into Britney vs. Spears? Yes, and it impacted the editing and route the Netflix film took.
"When it came out, my producer Dan Cogan was, like, 'All right, get going, get moving, we have to change the film,'" Carr revealed to the Los Angeles Times. "I was, like, 'Well, my film makes the arguments in a different way.' And he was, like, 'We are now going to change course.'"
Carr also shared that seeing how the press and social media reacted to the first documentary gave her insight into how they all worked with Spears.
"This is such a huge story, and that was such a great primer for how the media treated Britney," she said. "I think it's an incredibly important thing for people to understand. And then for my film to take on the responsibility of the conservatorship as Britney speaks out — focusing less on how she was culturally treated but more the consequences of it."
Carr is probably referring to Spears publicly speaking out more against her father as her conservator. And also, possibly, the date of Britney vs. Spears' release: Sept. 28. This is a day before Spears's actual court date to end her conservatorship on Sept. 29. 
The Hollywood Reporter writes that even though Jamie Spears, Britney Spears' father and conservator, is a part of the petition to end it and remove him as her conservator, it doesn't necessarily mean that will happen. It could just remove him and put a private professional trust in charge of the conservatorship instead. 
The main difference between the two documentaries is how deeply it covers Spears' conservatorship and which images are used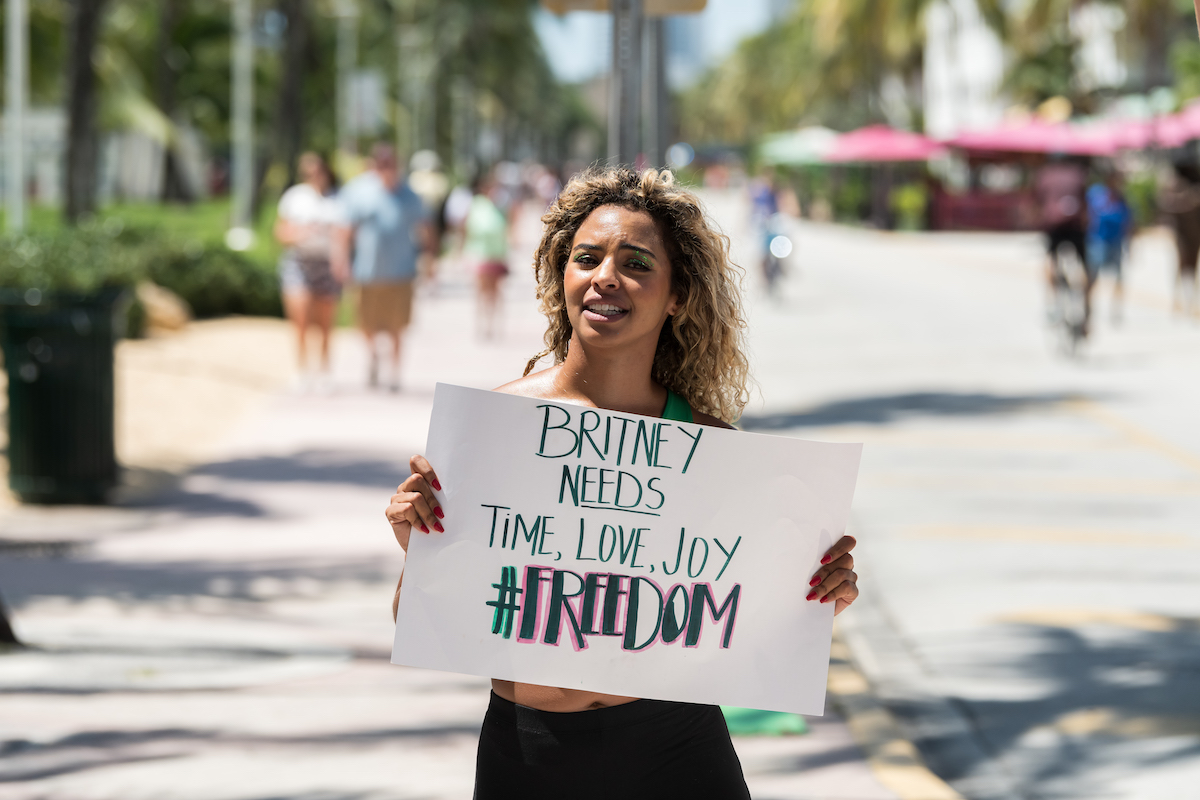 When it comes to what the different Britney Spears documentaries have to offer audiences, it's about the focus. Carr puts it plainly that with the amount of investigative work put into Britney vs. Spears, along with the emphasis on the conservatorship, Netflix's documentary might be the best one to watch to comprehend everything. 
"We wanted to be the definitive place to understand the beginning, middle and hopefully what we will find out as the end of this saga," she said. "If you care about women, you should watch this movie, If you care about mental health, you should watch this movie, If you're a fan of Britney Spears, you should watch this movie."
Carr heard Spears' comments about how Framing Britney Spears made her cry for two weeks, and she really just hopes to stick to the facts with the help of investigative journalist Amy Herdy as fact-checker.
"It's something that [the filmmaking team] thought so long and so hard about," Carr said. "I really love her music and I care about what happens to women in the legal system. But it still had to be a journalistic rendering. So that meant talking to everyone involved, and not trying to let my own personal bias affect how I felt about it."
But in the end, she does hope that Spears watches it and doesn't feel violated.
"[In making the film I] was trying to not be another person to trespass on her privacy again and again," Carr shared. "But she wants to get out of the conservatorship, so therefore we should know what is going on inside it. I specifically made the creative decision that we were not going to utilize the same imagery that she has said before is traumatizing. The incidents that happened in 2007 during one of the episodes at the hospital — you're never going to see those."
RELATED: How Netflix's 'Britney vs Spears' Documentary Can Help Other Celebrities In Legal Battles