Netflix Paid $30 Million for Zendaya's Film 'Malcolm & Marie' & That's Just a Drop in the Bucket for Them
Netflix just spent $30 million on Zendaya's latest film, Malcolm & Marie. But, that's nothing compared to what they'll spend on content in 2020.
Though Netflix has dominated the streaming world for over two decades, they've seen tons of new competition in the last few years. Thanks to new streaming services like Amazon Prime, Hulu, Disney+, and HBO, Netflix has continued to expand its platform. In addition to signing overall deals with huge names and creating their own content, Netflix continues to secure broadcast syndication rights to TV shows and movies. Most recently, they have secured exclusive rights to Zendaya's new film, Malcolm & Marie.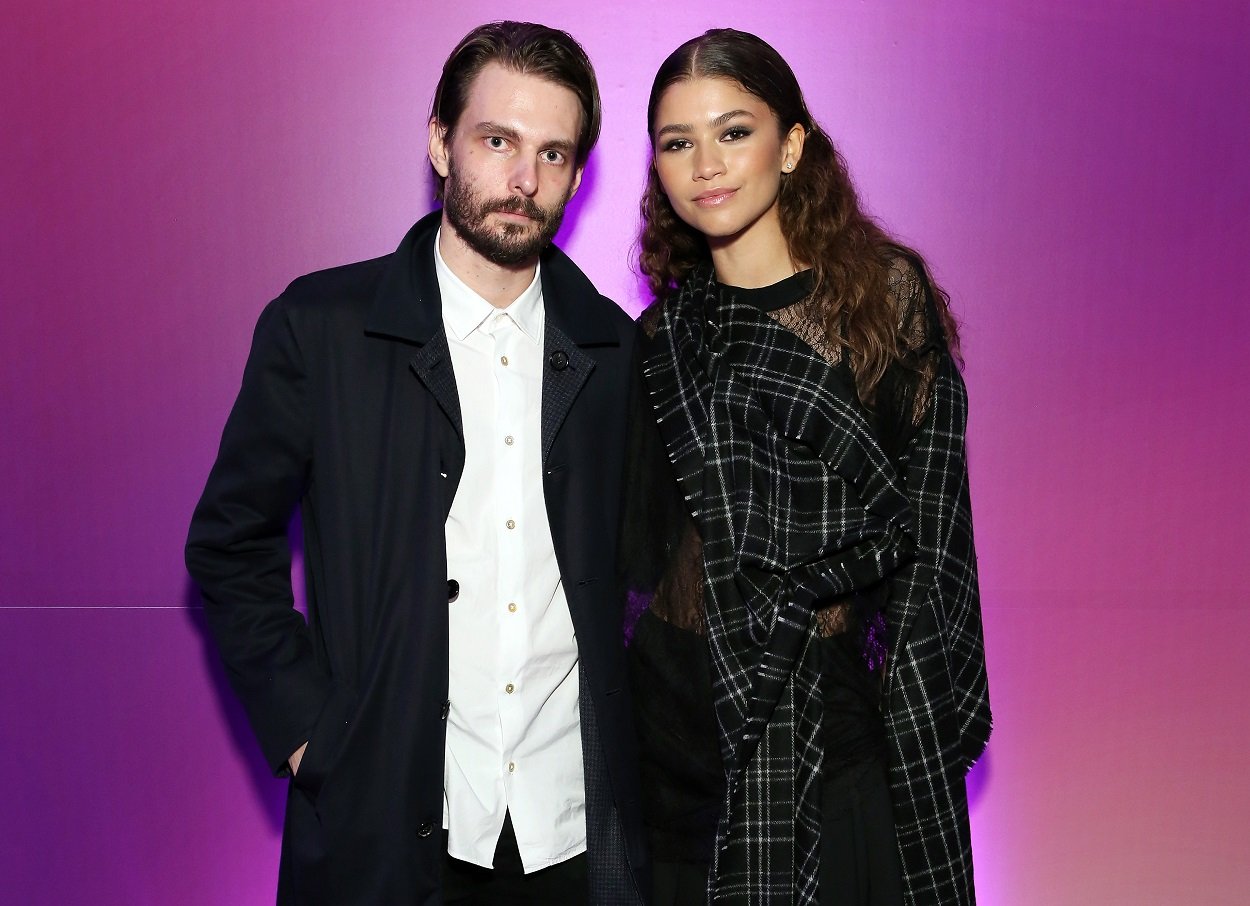 Malcolm & Marie is a new film starring Zendaya and John David Washington. The movie first gained media interest back in July, two months before Netflix acquired the rights to it. Zendaya shocked fans by sharing a black and white image of herself and Washington in character to her Instagram page. The secret film was shot in quarantine amidst the coronavirus (COVID-19) pandemic. But, where did the idea for Malcolm & Marie come from?
Zendaya on what it was like to film 'Malcolm & Marie'
In an interview with InStyle, Zendaya got candid about the making of Malcolm & Marie. Thanks to the pandemic, production for her hit HBO show, Euphoria had been put on hold. But, she was still in constant communication with the show's creator, Sam Levinson. When Zendaya admitted that she'd begun to get restless in quarantine, and she expressed to Levinson that she needed to get back to work, Levinson began writing the film.
"It was an incredible experience," Zendaya shared. "I'd been talking to Sam often during the quarantine. Sometimes he'd just call to shoot the sh*t and chat about life. And, eventually, I said to him, 'I need to do something creative.' So we bounced ideas back and forth, and then he started writing," Zendaya shared ahead of the news that Nexflix had acquired the film.
Zendaya did her own hair and makeup for the movie
According to Zendaya, shooting the film was a very intimate experience and the crew was kept very small for safety purposes. "We were able to workshop and rehearse together — it was very much like a play," the Euphoria star added. "I did my own hair and makeup and dressed in my own clothes. And then we shot in black and white on film, so we'll see how it turns out. I think we were able to create something really special. And I'm grateful that we learned how to do it on our own."
It seems that Malcolm & Marie has had a huge payoff for Zendaya (who is an executive producer on the project) and everyone else involved. Deadline reported that Netflix has acquired exclusive worldwide rights to the film for $30 million. Levinson also spoke openly about how important the film was to him and expressed his excitement that the film ended up on Netflix's platform.
Netflix acquired the rights to 'Malcolm & Marie' for $30 million
"So grateful to this cast and crew, many of whom are my Euphoria family, for coming together during such uncertain times," Levinson shared about the film he wrote in just a few days. "We felt privileged to be able to make this film together and we did so with a lot of love. We are all thrilled that it has ended up with Netflix which is unparalleled in allowing filmmakers the freedom to tell their stories that reach audiences all over the world."
Netflix has an enormous budget for content
Though $30 million dollars is an exorbitant amount of money, it's nothing more than a drop in the bucket for what Netflix plans to spend in 2020. According to Variety, the popular streaming service is projected to spend an astronomical $17 billion on content in 2020. That's up from the $15.3 billion that Netflix spent on content in 2019. Clearly, the service could afford the exclusive rights to Malcolm & Marie. We're sure Zendaya's fans are anxiously awaiting the film's release.