Netflix Geeked Week 2022 Start Date, How to Watch, Schedule, and What to Expect
Netflix fans, it's time to geek out. Netflix Geeked Week 2022 kicks off in early June. The event features panels, trailers, and sneak peeks at more than 40 upcoming Netflix releases, from The Umbrella Academy to The Cuphead Show. Here's everything to know about Netflix Geeked Week 2022, including the start date, schedule, how to watch, and more.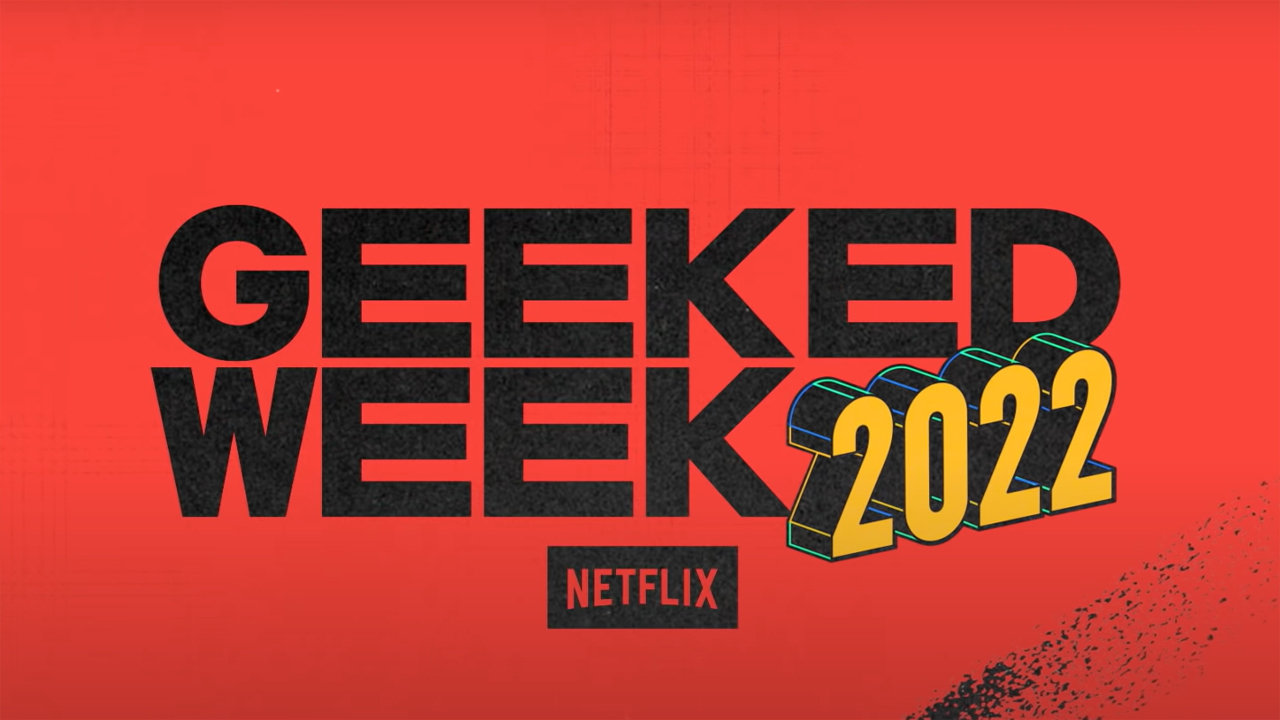 Netflix Geeked Week 2022 start date and time
The festivities for Netflix Geeked Week begin on Monday, June 6, and last until Friday, June 10. According to a press release, Netflix's first event kicks off at 9 a.m. PST. For fans on the east coast, that's 12 p.m. EST. Tuesday's festivities will start at the same time. On Wednesday, though, Netflix Geeked Week won't resume until 4 p.m. PST/7 p.m. EST. Thursday goes back to a 9 a.m. PST start time, followed by 10 a.m. PST/1 p.m. EST on Friday.
Netflix Geeked will likely share updates about the event throughout the week on social media, so fans can get an idea of the daily plans.
Netflix Geeked Week 2022 schedule and what to expect
For those new to Netflix Geeked Week, the annual event showcases dozens of Netflix's popular genre series and films. This year's Geeked Week also includes glimpses at Netflix's ever-expanding library of video game adaptations and even its new Netflix Games section. Some fan-favorite actors will make virtual appearances for interviews and table reads, and Netflix will share trailers for new projects or upcoming seasons. Of course, there will also be plenty of surprises.
Some of the event's hosts include Cobra Kai star Jacob Bertrand, Arcane star Ella Purnell, and streamer Juju Green (a.k.a. Straw_Hat_Goofy). Geoff Keighley, host of Summer Game Fest, will also appear for the games portion.
As Tudum shared on May 26, this year's Geeked Week is split up into five different categories: series, films, animation, Stranger Things (yes, the show gets its own day), and games. Here's what to expect each day:
June 6 (Series):
The Umbrella Academy
The Sandman
First Kill
Alice in Borderland
All of Us Are Dead
Fate: The Winx Saga
School Tales the Series
Shadow and Bone
Sweet Tooth
The Midnight Club
Vikings: Valhalla
Warrior Nun
1899
June 7 (Films):
The Gray Man
The School for Good and Evil
Spiderhead
Day Shift
The Sea Beast
Wendell & Wild
Blasted
Killer Book Club
Interceptor
Troll
June 8 (Animation):
Love, Death, & Robots
The Dragon Prince
Arcane
Inside Job
Exception
Farzar
Moonrise
June 9 (Stranger Things):
Stranger Things Season 4 Vol. 1 Unlocked: Official Aftershow
The Hellfire Club: A Stranger Things Dungeons and Dragons Adventure
June 10 (Games):
The Cuphead Show!
Sonic Prime
Dota: Dragon's Blood
Tekken: Bloodline
10+ Netflix Games
How to watch Geeked Week
Those interested in tuning into Netflix Geeked Week can follow the livestream via Netflix's YouTube and Twitch. It will also be available to watch on TikTok, Twitter, and Facebook. The event is also open for co-streaming, so fellow fans on Twitch can share the footage. Fans who can't make it to all of the presentations will be able to find updates on Netflix's social media, as well as on Tudum.
Stay tuned to Showbiz Cheat Sheet for more updates on Netflix Geeked Week.
RELATED: Netflix Geeked Week Teases Looks at 'Stranger Things 4,' 'Locke & Key,' and More