Netflix's 'Lupin' Resumes Production After $333,000 Robbery on Set
In a case of life imitating art, the set of the hit Netflix show Lupin was held up — in multiple senses — by a group of about 20 people who stormed the production area and stole $333,000 in film equipment and personal belongings. Filming paused for several days to regroup. Initially, it seemed as if Netflix might have become a wider target since it was the second production with the company to be robbed in as many days.
'Lupin' is one of Netflix's biggest international hits
Lupin is Netflix's second most popular show to be translated for English-speaking audiences, according to Variety, with only Squid Game earning higher viewership in the U.S. The show follows Assane Diop, played by Omar Sy, who seeks to avenge his father's death by emulating French literature icon Arséne Lupin. Lupin, introduced originally in French books by Maurice LeBlanc as the "Gentleman Burglar," is comparable to the lore surrounding other literary and cultural figures like Sherlock Holmes and James Bond.
Following two parts of five episodes each, Lupin is in the midst of filming Part 3 in France. However, the show experienced a brief delay in filming when a group of firecracker-wielding thieves ran onto set and disrupted production.
Thieves stole film equipment and more on the 'Lupin' set
Variety confirmed the robbery took place on February 25 on the outskirts of Paris in the Nanterre neighborhood. A Snapchat video that was later uploaded to Twitter (above) shows part of the drama: Several people in balaclavas rush onto the set, grab a large mic and several black cases on the street, and rush off amidst a smattering of popping noises, later confirmed to be fireworks.
Brahim Rochdi, who owns the restaurant Le 35 where Lupin was filming at the time, said Sy hid in his office and remained safe during the ordeal. In fact, Rochdi was amused by the earliest descriptions of the robbery.
"That's a big word, 'heist,'" Rochdi told The Hollywood Reporter in an interview conducted in French. "You use that word for a bank robbery…What I saw was kids with firecrackers that showed up, that's all."
He mentioned that most of the people who ran off with stolen goods are rumored to be teenagers, though identities are not confirmed. "From what I was told the maximum age [of the thieves] was 15, but there were some 12-, 13- and 14-year-olds," Rochdi said. Nanterre police are still investigating. Despite the interruption, filming resumed a few days later on February 28.
'The Crown' set was robbed a day before the 'Lupin' set
Lupin wasn't the only Netflix show to have valuables stolen from the set. Just one day before in England, more than $200,000 in antiques were stolen from three vehicles in a lorry park in Yorkshire — the British equivalent of a truck stop — that were used on the set of The Crown.
The items aren't individually very valuable, but they were plentiful, as the thieves made off with an estimated 350 pieces, according to Variety. The haul includes a replica Fabergé egg, several gold and silver candelabra, and a clock face of a William IV grandfather clock.
"The items stolen are not necessarily in the best condition and therefore of limited value for resale. However, they are valuable as pieces to the UK film industry," Alison Harvey, series set decorator for The Crown Season 5, told the Antiques Trade Gazette.
The back-to-back robberies sparked some early conspiracy theories about Netflix productions being widely targeted, but those died down when it appeared the two cases weren't remotely connected — and especially since none have happened since.
What Omar Sy has said about 'Lupin' Part 3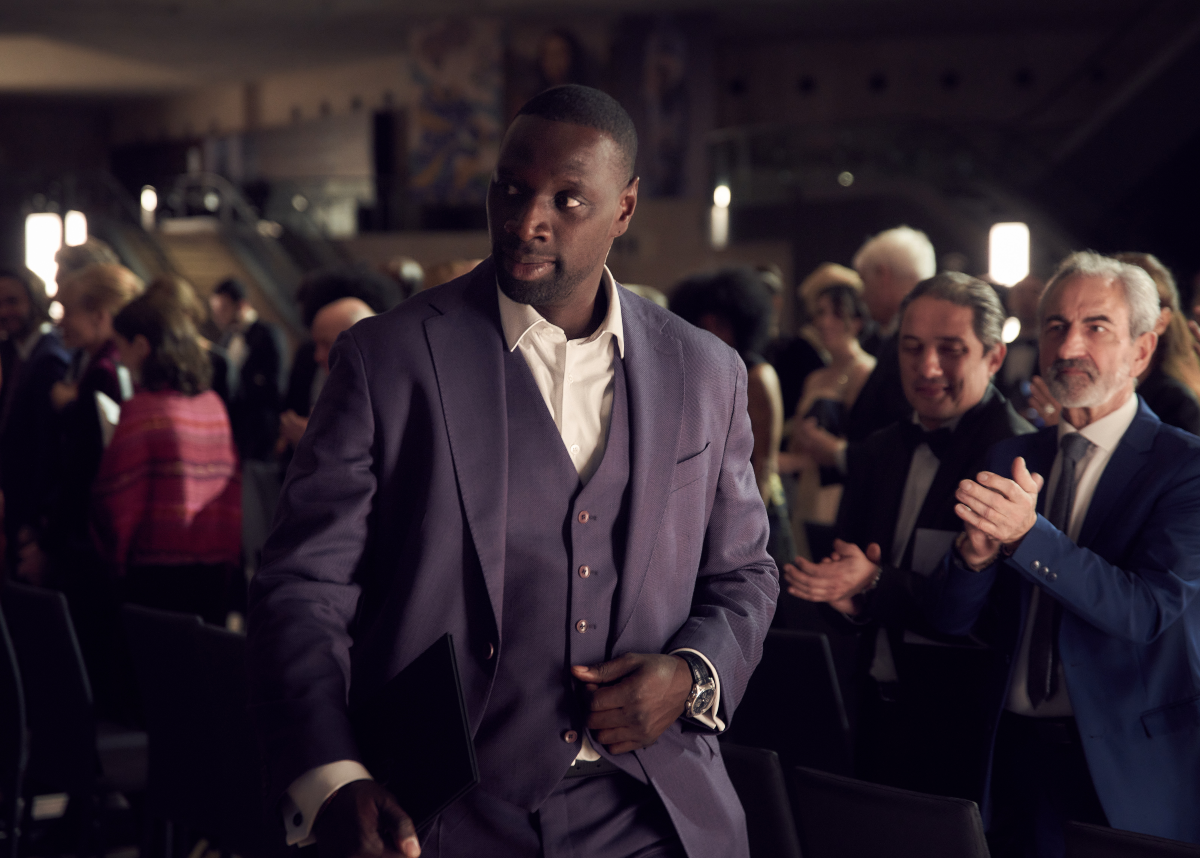 There aren't many confirmed details about what's in store for Sy's Assane Diop in Lupin's third installment: Since filming is still in progress, we're likely a long way from teaser trailers to give us an idea of what to expect.
However, Sy has given some hints in interviews over the last year. Among those to return will be Diop's canine companion, J'accuse, Entertainment Weekly reports. In addition to that, Sy said Diop's network of accomplices will likely grow — modeled on the large ring of contacts that assist Arséne Lupin in the original books.
"When you read the books, Lupin has a lot of accomplices. But [in the show] he had the one, which is Benjamin, but he needs people, [so he] hires them," Sy said in the EW interview. "I think it's going to be more interesting maybe one day having like a big cast with a lot of people."