Netflix Names its Top 3 Films and 2 History-Making Documentaries
On Oct. 20, Netflix released its third quarter results and viewership numbers. The streamer experienced an uptick when quarantine first started back in March and its ever-changing lineup of programming each month helped keep audiences on parked on their screens.
While new seasons of favorites such as The Umbrella Academy and Money Heist attracted viewers, so did Netflix's original films—in all genres. From July to the present, fans turned the movies on this list into major hits that killed it within their first few weeks of arrival.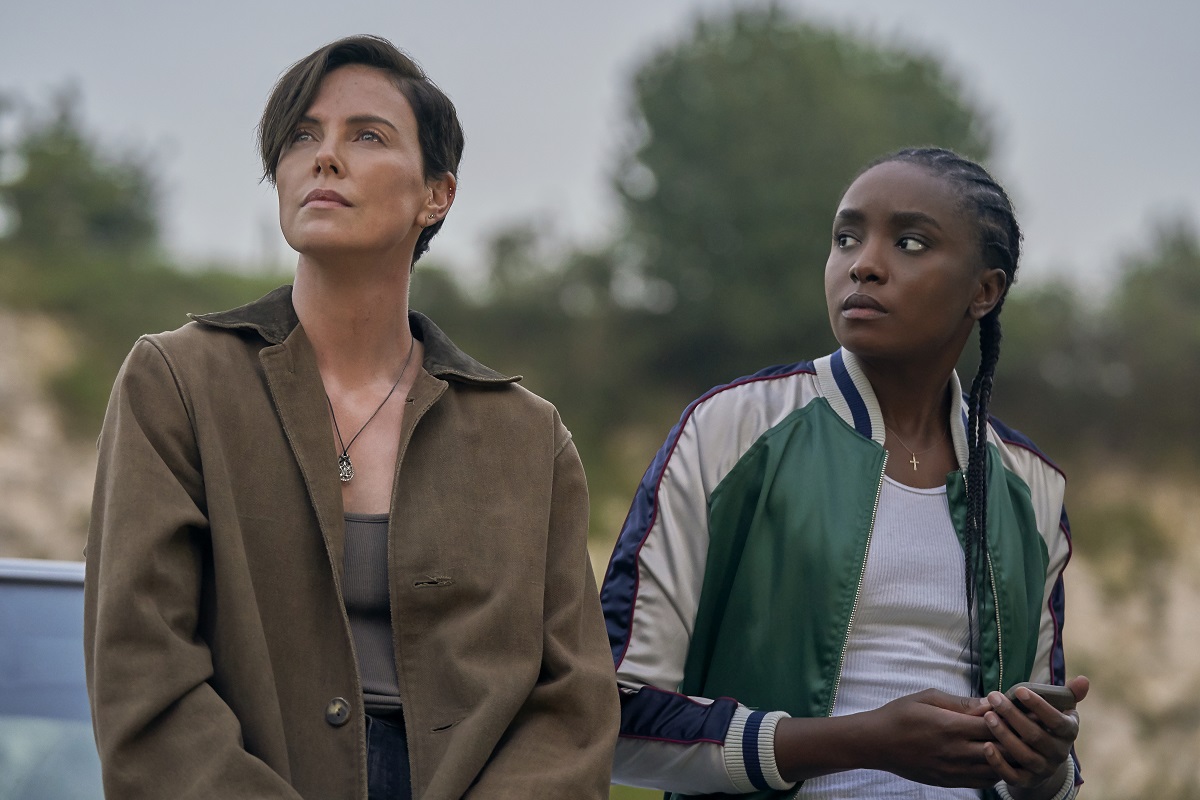 1. 'The Old Guard'
Netflix revealed this Gina Prince-Bythewood film was streamed in more than 78 million households during its first month on the platform. An action thriller, The Old Guard premiered on July 10 and stars Charlize Theron as the leader of an immortal squad of mercenaries.
2. 'Project Power'
Capitalizing on the superhero genre with a twist, Project Power hit Netflix on Aug. 14 and was the most streamed movie on the platform for two weeks.
Jamie Foxx and Joseph Gordon-Levy are in a world where a pill can either give one super-powers or destroy a person from the inside. Its numbers put it behind The Old Guard with 75 million households in its initial four weeks on Netflix.
RELATED: Why Machine Gun Kelly Won't Let Girlfriend Megan Fox Watch Netflix's 'Project Power'
'The Kissing Booth 2'
Elle (Joey King) and Noah (Jacob Elordi) returned in this long-awaited sequel and enchanted its fan base to the tune of 66 million in its first 28 days, per Netflix.
The Kissing Booth 2 debuted on July 24. Based on a book series of the same name, the YA franchise is introducing a third film to fans in 2021.
2 Netflix documentaries made history
Though fiction reigned supreme during the summer, Netflix also found success with two of its documentaries. According to its report, the company stated its "#1 and #2 most watched documentary films ever" debuted this past quarter.
American Murder: The Family Next Door, revisited the emotional story about the tragic murders of pregnant Shanann Watts and her two daughters. Her husband Chris Watts confessed to their killings and is serving multiple life sentences.
When the news broke in 2018, the public was horrified by the string of events. The Netflix true crime doc drew in more than 52 million curious households upon its opening month (which began on Sept. 30), making it the number one documentary.
Following that with 38 million was The Social Dilemma. This documentary spawned endless conversations on social media (ironically) and media discussions about the reach—and overreach—of social networks and online data practices.
It had people question their personal behavior when it comes to social media and prompted Facebook to publish an essay titled, "What The Social Dilemma Gets Wrong" on its website.
Rotten Tomatoes scored it at 87% and audience ratings rank it much higher. It was the second most-viewed docudrama on the streamer in history.
Netflix projects massive viewing numbers in the coming weeks for another set of original films which include Enola Holmes, Hillbilly Elegy, The Christmas Chronicles 2, Ma Rainey's Black Bottom, and the animated Over the Moon.