Why Hasn't Netflix Renewed 'Virgin River' for Season 4?
Virgin River, Netflix's hit drama series based on the book series by Robyn Carr has garnered a massive fan base since it first debuted on the streaming platform in 2019. The series chronicles the life experiences of Mel Monroe (Alexandra Breckenridge), a nurse and midwife, who leaves behind her home in Los Angeles after several tragedies force her to start over.
Though she moves to Virgin River to heal, Mel falls for Jack Sheridan (Martin Sheridan), a former Marine who owns the only bar in town. Now, fans are hooked on the show, but Netflix has not renewed it for a fourth season.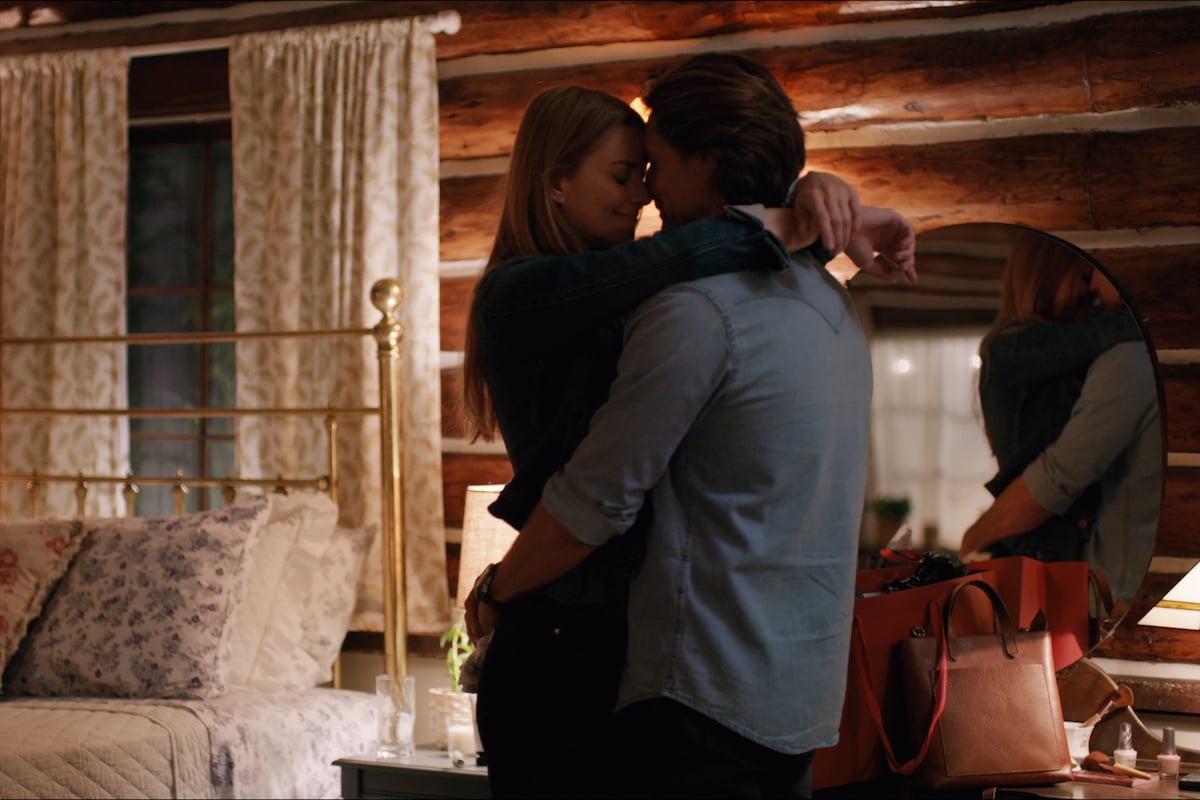 RELATED: 'Virgin River': Jack Might Not Be the Father of Charmaine's Babies
Is 'Virgin River' Season 4 already filming?
Despite the massive ratings from the third season, the fans frenzy surrounding it, and the numerous cliffhangers from the Virgin River Season 3 finale, Netflix hasn't said anything about a fourth reason. However, some TV insiders believe filming for season 4 is already underway in Vancouver.
Netflix Life is reporting that the cast and crew have been filming new episodes since July 2021 and that production is slated to end in November 2021.
RELATED: 'Virgin River': Fans Might Not Find out Who Shot Jack for a Long Time
Why hasn't Netflix renewed 'Virgin River' for Season 4?
It looks like Tim Matheson who portays Doc Mullins on Virgin River has confirmed the news that the fourth season of the hit drama series has been secretly given the greenlit by Netflix. It appears that the network may be keeping the renewal under wraps because of the mystic that continues to surround how things work behind the scenes at Netflix.
"Well, Netflix is quite quiet about all that [production updates] – I just hesitate to say anything that they might get upset [about]," Matheson told Radio Times via Hello! Magazine. "My understanding is that it will be like any day now."
Considering the fact that Virgin River is one of the biggest shows on the platform globally, it seems highly unlikely that Netflix would cancel the series. In fact, Virgin River showrunner, Sue Tenney has already hinted at what fans will see in the fourth season.
"I want to do as many seasons as we can," Tenney told Us Weekly. Tenney also gave fans some insight into who shot Jack. "If we get the actual reveal [in season 4], it would detail more of how this all was intertwined," she explained. "The webbing of that story goes all the way back to the first season, so it's a connective tissue that goes through four seasons."
RELATED: 'Virgin River': Showrunner Sue Tenney Just Revealed Some Potential Storylines for Season 4
Will 'Virgin River' Season 4 be delayed?
It's well known that Netflix walks to the beat of their own drum and loves to announce shows just weeks or a couple of months before they air. However, their silence surrounding Virgin River, given the show's extreme popularity is rather puzzling.
Now, some fans are speculating that amid the ongoing coronavirus (COVID-19) pandemic, the streaming service could be anticipating a delay in season 4. If the new season is in fact being filmed as Netflix Life is reporting, then it is likely that the new season will drop in May 2022. Typically Netflix releases new seasons of shows approximately six months after they are finished filming.
However, if filming is delayed amid the pandemic, Virgin River Season 4 could be delayed up until late 2022. Hopefully, things on set continue to press forward as planned because we have so many questions that need answers.