Is Netflix Series 'Sex/Life' Returning for Season 2?
Netflix is known for its provocative TV shows like Bridgerton. It tested the boundaries of what is acceptable on traditional TV while providing fans with engaging characters and storylines. The most recent talked-about series is Sex/Life. The show is raising plenty of eyebrows because of its steamy plots. While the first season is available in its entirety on Netflix, will fans see season two?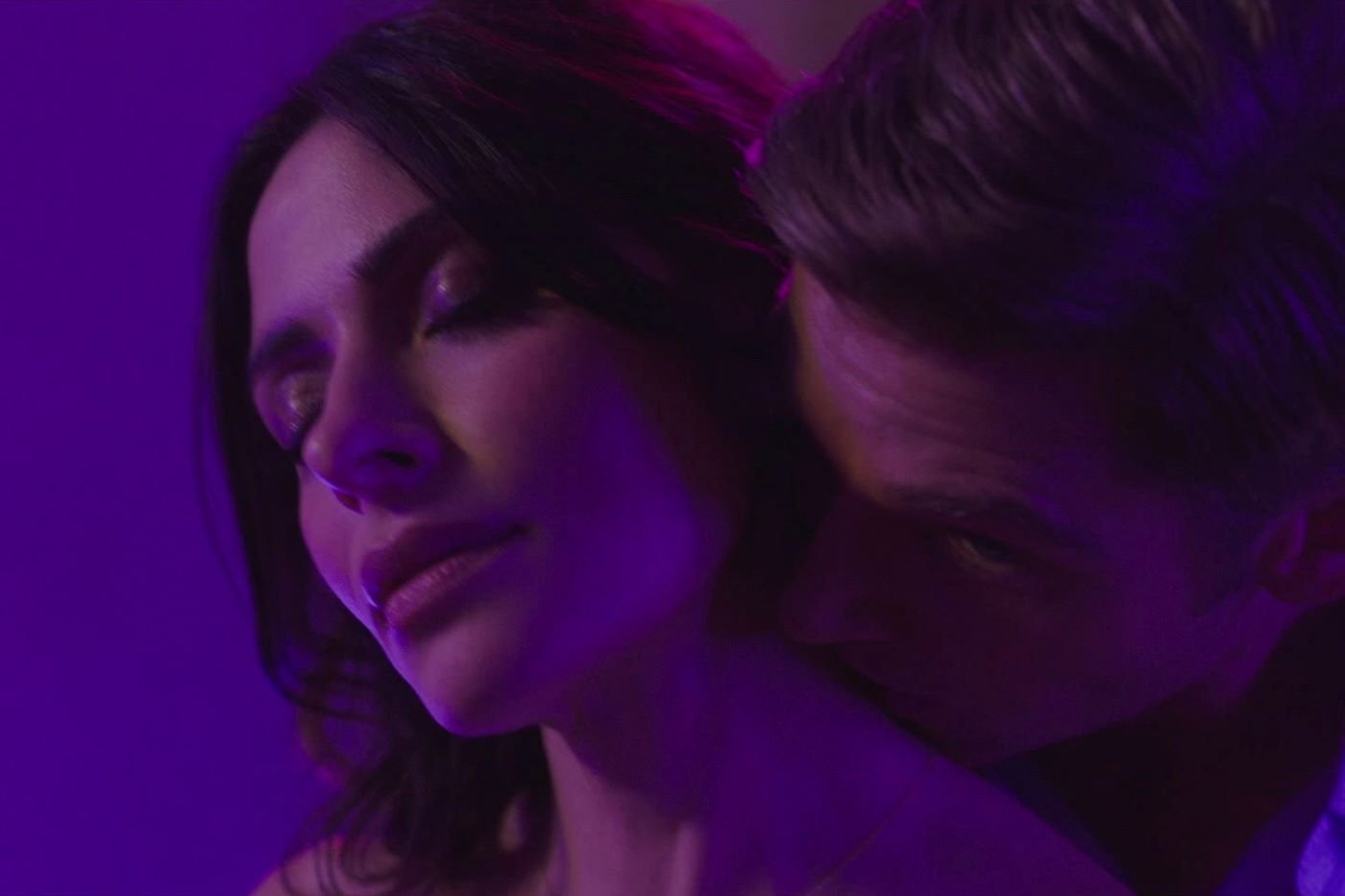 What is Netflix's 'Sex/Life' about?
According to the official Netflix description of the show, Sex/Life is about a stay-at-home mom named Billie Connolly. Unsatisfied in her stable but unhappy marriage to a boring man named Cooper, she begins fantasizing and journaling about her past love life with her ex-boyfriend, Brad. She now lives in the suburbs of Connecticut but dreams of returning to New York City to re-live her past life.
Trouble starts brewing when her husband finds her journal. The show covers a sultry love triangle that pits Sarah's past with Brad against her present with Cooper as she grapples with determining her future.
The show has generated a lot of attention online, in no small part thanks to one rather revealing shower scene. According to Yahoo, it featured full-frontal male nudity that left plenty of viewers shocked.
While there's been plenty of conversation around the series, fans wonder if there will be a season two to continue exploring these characters' journey?
How successful was 'Sex/Life' and is it returning for season two?
With one season in the books, it begs the question: will there be a follow-up season for the show? At least one star isn't sure yet, though she remains hopeful.
According to E! Online, Sarah Shahi engaged with her fans in an Instagram stories Q&A session recently, and when asked about season two, was optimistic:
"Fingers crossed! We've been in the Top Ten for over a week in 86 countries, including the U.S. and that's bananas! But Netflix also really cares how many people watch the whole thing in the first 28 days, so encourage your friends to finish if they haven't yet."
Netflix tends to keep its analytics data close, so they haven't released how many people watched the entire series in the first 28 days. The show seems to have all the elements of a hit. It has sexual tension and storylines that are drawing fans in.
What Sarah Shahi said about the series and its future
With the series' future still unclear, Shahi has commented on her desire to see it continue. She noted her fondness for the character and how complicated she is:
"We don't know, and I just hope these stories continue to spiral even more down the rabbit hole that they already have…Billie's gotta live in this complex world…She's sexual and she's unhappy and she's happy. There's just a circus of things to explore with her. So, I hope we get another chance to do it again because I sure do love Billie a lot."
Will fans continue to see the ongoing love story between Billie, Brad, and Cooper? It's anyone's guess right now, but if the buzz around the Netflix series is any indication, there's a good chance they will.