Netflix Acquires Rights to 7 Iconic, Black Shows and Fans Are Overjoyed
Seven classic Black shows are officially coming to Netflix. But when do they arrive to the platform, and did your favorite make the list?
There might be a lot of new streaming platforms to compete with, but Netflix is still proving that they are a force to be reckoned with. On July 29, 2020, Netflix shocked and delighted fans by announcing that seven, iconic, Black TV shows would be coming to the platform. But which of your favorite shows made the cut? And when will you be able to stream them on Netflix?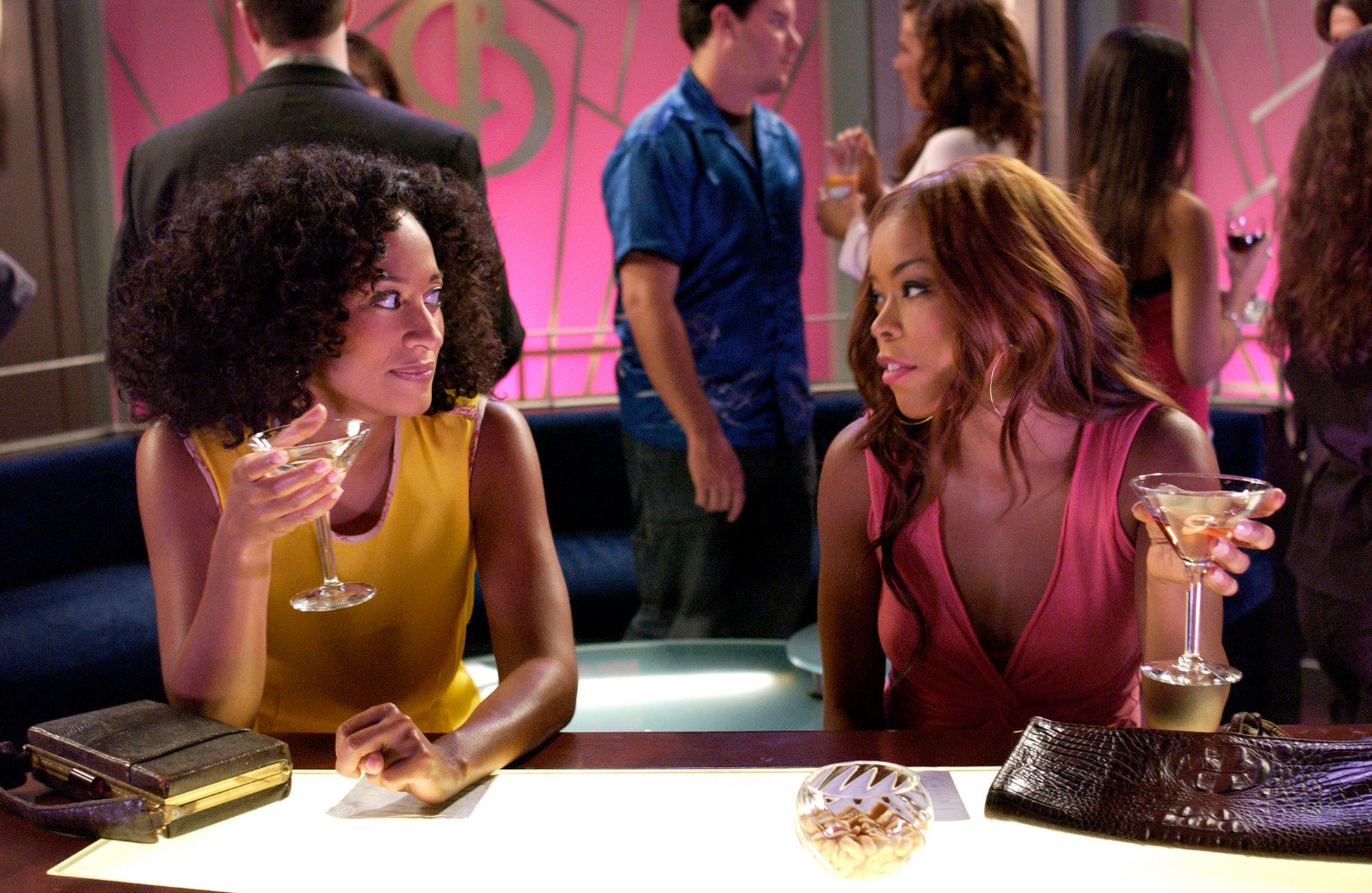 "Time to pop bottles," Netflix announced on their Strong Black Lead Instagram page. "The following classic shows are coming to Netflix(US)," the post continues before listing the shows and their release dates. The platform also released a video with the stars of the seven shows delivering the exciting news. Get ready to binge; all your favorite shows will be here before Winter.
'Moesha'
The first show out of the gate is Moesha. Starring Brandy Norwood, the show followed Moesha, a teenager growing up in Leimert Park, Los Angeles, and her family. Moesha's widowed father, Frank, has married the Vice Principal of her school, Dee, which, obviously, causes lots of friction. Moesha arrives to Netflix on August 1, 2020. Catch us singing "Moe to the, e to the…" until then.
'The Game'
Are you ready to experience the saga of Melanie and Derwin again? If so, we've got great news. The Game is coming to Netflix on August 15, 2020. The show follows medical student, Melanie, who decides to stunt her own career in order to follow her boyfriend, Derwin, to San Diego so that he can pursue his athletic career. Fans will recall that The Game was canceled after three seasons by the CW before it was picked up again by BET for three more. Sadly, only the first three seasons will be available on Netflix. But, still, it's cause for celebration.
'Sister, Sister'
Fans will be getting two doses of Tia Mowry thanks to Netflix. Not only is she the star of The Game, she and her twin sister, Tamera Mowry-Housley, are also the stars of Sister, Sister. This classic show follows adopted twins, who were separated at birth, as they learn of each other's existence. The two have wildly different personalities (much like their parents) and they get themselves into lots of unique situations as they try to cohabitate for the first time. Sister, Sister hits Netflix on September 1, 2020.
'Girlfriends'
Next on our list is Girlfriends, which is coming to Netflix on September 11, 2020. The show follows four friends: Joan, Maya, Lynn, and Toni, as they attempt to navigate adult life. Despite coming from wildly different backgrounds, the women support each other through family drama, divorce, and everything in between.
'The Parkers'
Netflix and Mo'Nique might still be at odds, but we're happy that's not stopping us from experiencing the hilarity of The Parkers again. A spinoff of Moesha, The Parkers follow mother-daughter pair, Nikki and Kim, as they attend Santa Monica College together. Personally, we're looking forward to Nikki lusting after Professor Oglevee and listening to the iconic theme song, "We're The Parkers" one repeat. The hysterical show arrives to Netflix on October 1, 2020,
'Half & Half'
Next up is Half & Half, which follows two half-sisters, who were estranged in their youth, trying to develop a relationship in their 20s. Naturally, the sisters go through the many trials and tribulations of adulthood whilst also trying to navigate their newfound relationship. Catch all four seasons on Netflix starting October 15, 2020.
'One on One'
Last, but certainly not least, is One on One. The show follows former athlete, Flex Alexander, whose bachelor life comes to a screeching halt when his teenage daughter, Breanna, comes to live with him after her mother gets a job out of the country. One on One also arrives to Netflix on October 15, 2020.
Fans react to Netflix's announcement
Naturally, fans are thrilled that their favorite shows from the 90s and early 2000s are coming to Netflix. As that era seemed to be the golden age for Black sitcoms, it'll be wonderful that these classic shows will be introduced to new audiences. Obviously, fans of the show can't wait to rewatch their favorites as well.
"This is my favorite piece of news in 2020. Never leaving the house after August and I can't WAIT," one Instagram user shared. "OMFGGASAKSJFHFJIIIISHSHSHJS HOW AM I SUPPOSED TO LEAVE MY BED NOW?!!!" another person chimed in. "IM TOO FU*KIN HYPE RN," another person added. Other fans even began requesting other classic shows like Living Single, Martin, The Bernie Mac Show, and My Wife and Kids be added to the streaming service also. Who knows if Netflix will eventually acquire the rights to those shows as well. But, until then, they've given fans plenty of content to keep them happy.