Netflix Teases 28 Upcoming 2022 Movies Including 'Knives Out 2' and 'The Gray Man'
The many recognizable faces and big-name titles of Netflix's 2022 lineup prove just how dedicated the streaming service is to its mission: entertainment.
Netflix's deep pockets have helped the streaming service pick up more projects involving Hollywood's biggest names. Even A-list actors are jumping ship for streaming services.
Recently, Netflix announced its 2022 calendar with a star-studded "first look" trailer showcasing 28 of its 2022 movies. The many recognizable faces and big-name films prove just how dedicated Netflix is to its mission: entertainment.
Netflix began 2021 with more new releases than ever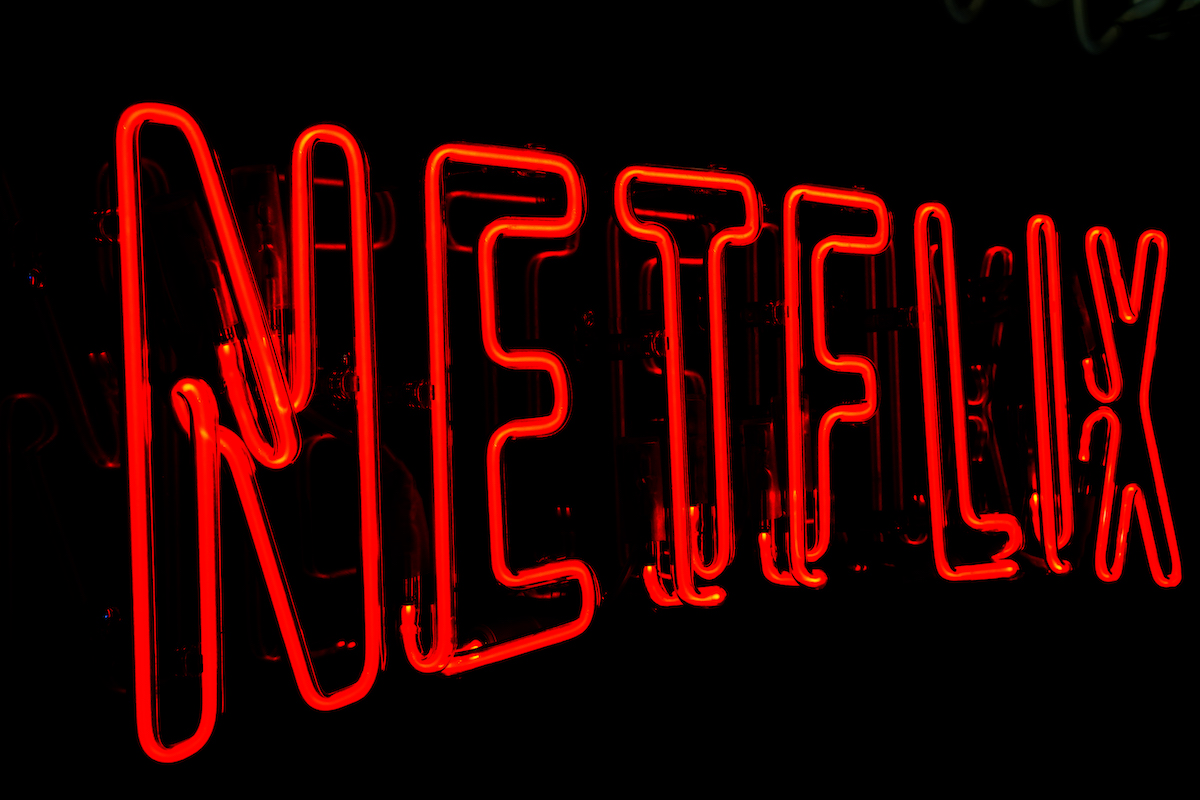 Not only did Netflix's subscriber count increase in 2021, but the streamer also released more originals that fans loved. According to Statista, the streaming giant released 129 originals worldwide in the first quarter of 2021. This was an increase from the 125 originals released in the same period in 2020.
Not only that, Netflix announced earlier in 2021 that it would drop new projects every single week. This meant viewers saw unique content every single week. The only caveat: The streamer planned to increase its monthly subscription cost to cater to the rapidly growing market and subscribers.
The Standard Plan increased by $1 to $13.99 every month. The Premium Plan increased by $2 to $17.99, with the company offering a reason for the increased subscription fees. Netflix sent an email to all subscribers, saying, "This update will allow us to deliver even more value for your membership. With stories that lift you up, move you, or simply make your day a little better."
In 2021, Netflix dropped hits like Red Notice, Army of the Dead and its sequel Army of Thieves, Kate, Maid, Lupin, You, Sex Education, Bridgerton, The Chair, and Squid Game.
Netflix's huge tease for 2022
Netflix recently released a movie preview trailer for their 2022 movie lineup. The star-studded trailer began with Jennifer Lopez's upcoming movie The Mother and went on to feature other big names in the industry including Jamie Foxx, Ryan Gosling, Ryan Reynolds, Chris Evans, Henry Cavill, Millie Bobby Brown, Charlize Theron, and Ana De Armas.
The trailer premiered on February 3, 2022. In it, actors directly address the camera while pulling daredevil stunts or in character. Others like Cavill and Brown appeared in full costume. The trailer closed with Knives Out, which is considered the streamer's crown jewel. Netflix acquired the rights for the franchise's production in 2021 for a whopping $469 million.
The movie lineups can be found here.
Will Netflix bag a major award this year?
We've witnessed an increasing surge in streaming services in the past few years. Netflix may have pioneered the movement, but others like Amazon Prime Video, Hulu, and HBO Max weren't left behind either. Still, Netflix retains the largest subscriber base and has inched closer to a Best Picture Oscar win.
In 2019, Netflix secured a Best Picture nomination but didn't win. This year, experts feel Netflix stands a chance to win the Best Picture award thanks to The Power of the Dog. The Jane Campion-directed movie has 12 nominations, including Best Picture, Best Actor, Best Supporting Actor, Best Original Score, Best Adapted Screenplay, and Best Director.
Notably, the Academy of Motion Pictures Arts and Sciences has been hesitant to embrace streaming services for a long time. However, if Netflix wins the Best Picture award this year, it might finally change Hollywood's perception toward streamers.