Netflix to Greenlight a 'Charmed' Movie With the Original Cast?
While the CW recently rebooted Charmed, the show capitalized on its predecessor's title without paying homage to the original narrative or tone. Thus, fans of the original are left with a void. A void that only the three sisters — with occasional assistance from their quick-witted grandma and concerned mom (who are both dead) — can fulfill.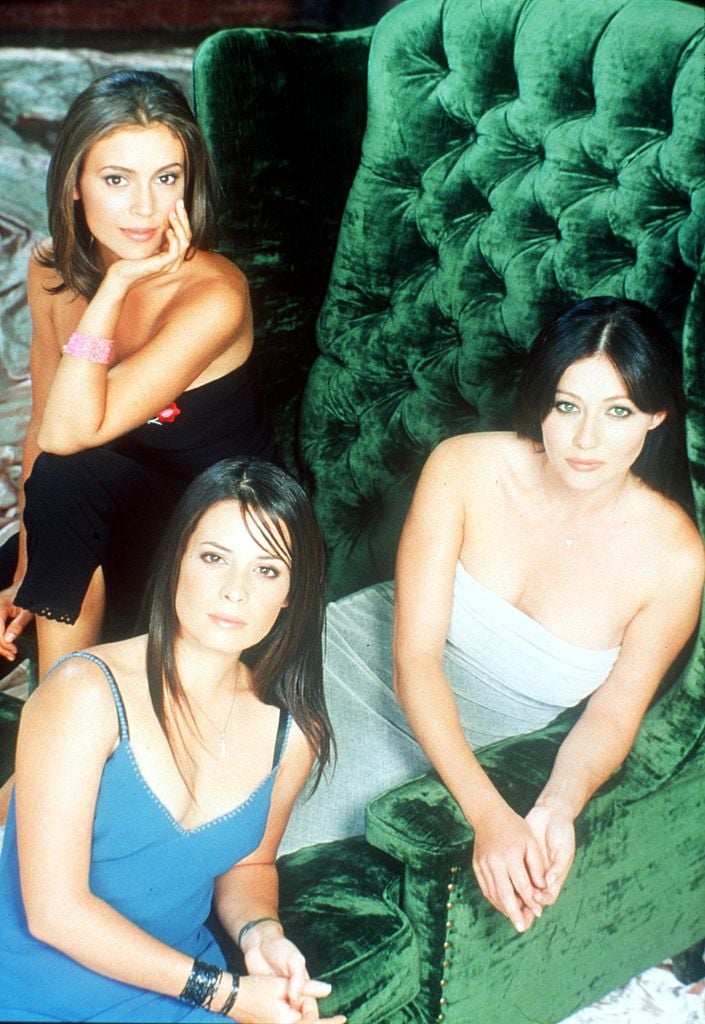 Charmed was on the air for 8 seasons, from 1998 to 2006, and introduced fans to three sister witches, responsible for upholding the balance of good and evil (kicking demon butt), while trying to manage professional and romantic lives. It was fun and light, but sometimes dramatic and heartbreaking. Tears and laughter in perfect balance — comedy and sobriety equally matched. Given the success of the show, will a Charmed movie ever come to be? 
According to Alyssa Milano, she and Holly Marie Combs have been discussing such. And, let's just say some other memorable faces would be ready to jump on board. 
RELATED: 'Charmed' How to Watch the Entire Series
Alyssa Milano on a 'Charmed' movie 
During an interview with Access a while back, Mario Lopez asked Alyssa Milano if there could ever be a Charmed reunion. The question came after Milano and Holly Marie Combs appeared in an episode of Grey's Anatomy together — with an independent storyline that "tipped the hat" to Charmed, as Milano explained. As for the potential for an on-screen reunion, Milano stated:
I think so. Holly and I talk about Charmed movies a lot. Because, they have the new Charmed, which is on the CW, and it's a very different storyline…But, we have been talking about maybe doing some films for Netflix…I think that would be really fun. I think it's a great way to celebrate our fans that have stuck with us…but still give it new blood. 

Access
RELATED: 15 Enchanting TV Shows About Witches
Alyssa Milano recently appeared in Netflix's Insatiable, and maybe the streaming giant would enter discussions with her to place the actress back in one of her most beloved roles, alongside Holly Marie Combs, Shannon Doherty, and/or Rose McGowan. The show has acquired a cult phenomenon status, and the viewership numbers would be destined for success… if the original cast came back to fight the demons and find love all at the same time. And, considering the show's behind-the-scenes drama is over a decade in the past, with those involved reportedly burying the hatchet, the timing seems right. And, the most iconic villain from the show may also be looking to walk back into a Charmed narrative.
Julian McMahon would return to 'Charmed' 'in a heartbeat'
Remember Julian McMahon — the actor who played the very powerful demon who stole Phoebe's (Alyssa Milano's heart) for seasons on end? He caused the Charmed ones a great deal of distress and was the show's primary antagonist for quite some time. 
According to The Wrap, if a Charmed movie happened, Julian McMahon would love to reprise his role as Cole Turner / Balthazar. If the show returned as a movie, Julian McMahon would wish to sign on. He stated:
I had such a great time on that show. I mean, I came on that show, I think it was six episodes I was meant to be on the show and I stayed for three years. So that's how much I enjoyed it. So yeah, for sure. And I think it was the 150th episode I went back for? Oh, I'd do that in a heartbeat.

The Wrap
With Holly Marie Combs, Alyssa Milano, Julian McMahon, and one or both of the other sisters returning for a Charmed reunion, what could go wrong? The appeal and intrigue alone would be enough to draw even more people to the streaming platform. It seems like only a matter of time until Netflix gets this one rolling.