These Are Netflix's Top 3 Movies of the Year So Far
Throughout 2020 and into 2021, Netflix has been doing its duty to supply a few blockbuster movies for audiences. With movie theater attendance way down, streaming platforms have been filling a void.
Though Netflix enjoyed mega success with TV series such as Bridgerton, Lupin, and Who Killed Sara?, its  lineup of movies during the first three months of 2021 also took the world by storm. Here's a look at the three films that reigned.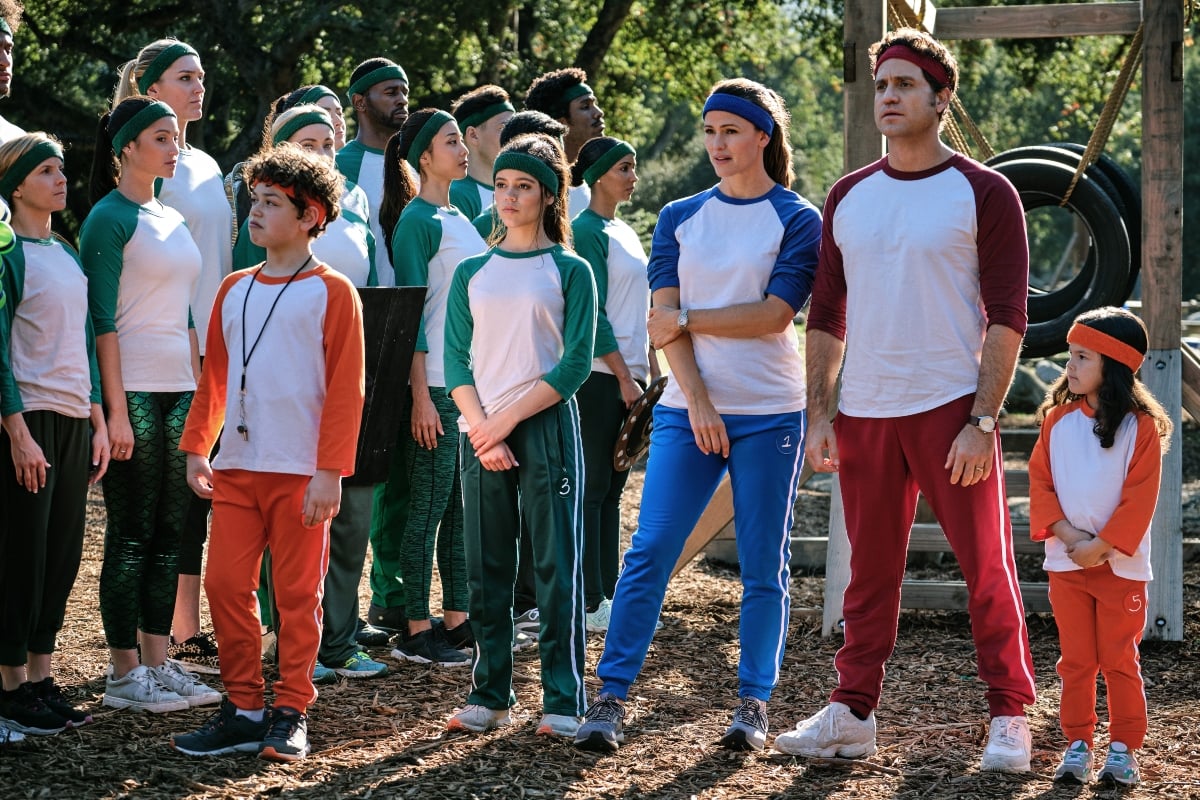 'I Care A Lot'
It is hard to categorize I Care A Lot, as it's part drama and part dark comedy, but much of it feels like a psychological horror flick. Rosamund Pike tapped into her inner cold-hearted Gone Girl persona to play the treacherous Marla Grayson, a court-appointed guardian who preys on wealthy seniors.
Grayson's business model is a terrifying scheme. She fleeces her victims for cash, property, and other assets but in the movie, she finally meets her match in Jennifer Peterson (played by Dianne Wiest). Peter Dinklage also stars in this movie that had people's blood boiling.
Per Netflix's quarterly report, I Care A Lot snagged 56 million streams.
RELATED: Is Netflix's 'I Care a Lot' Based on a True Story?
'Yes Day'
Not everyone has had a chance to watch Jennifer Garner's latest film, Yes Day, but it's been on a roll on Netflix and has inspired multiple discussions about parenting. Why?
Garner and Edgar Ramirez play two parents who decide to switch things up in their household and allow their three kids to make the rules for one day. The Torres family turns it into an adventure of epic proportions where some things are funny, outrageous, or flat out illegal.
Garner recently revealed on The Kelly Clarkson Show that she practices a "yes day" tradition in her own home. She got the idea from the actual Yes Day book. She served as a producer for the movie and said some of the sassy lines came directly from her own children's lips.
The family-oriented flick drew in more roughly 62 million hits on Netflix.
'Outside the Wire'
Anthony Mackie and Snowfall star Damson Idris have been lighting up TV screens this year in their respective TV shows. But the two actors starred in Outside the Wire together, an action film released on Netflix in January.
The story — set in 2036 — follows Idris' Harp as he's sent on a mission to track down a doomsday device before the bad guys get to it first. He has to team up with Mackie's Leo, an android soldier who's fighting a violent war.
With 66 million streams, Outside the Wire became Netflix's top movie during the first three months of 2021.
While these films earned the highest positions on the streamer's most-watched list for the first quarter, it's important to note that To All the Boys: Always and Forever snatched up a spot too with 51 million streams.
Moving ahead in 2021, Netflix will be releasing more features including Red Notice with Dwayne "The Rock" Johnson and the star-studded Don't Look Up with Leonardo DiCaprio, Jennifer Lawrence, Meryl Streep, and more.