Netflix's 5 Best Animated Kids' Movies to Stream Right Now
While Netflix receives heaps of praise for its dramas and comedies, the streamer also produces top-notch children's content that goes beyond Cocomelon. The Mitchells vs The Machines, Maya and the Three, and The Loud House Movie are perfect examples of quality entertainment available on Netflix. But let's not dismiss their movie lineup. Below are five films that parents can stream for the foreseeable future.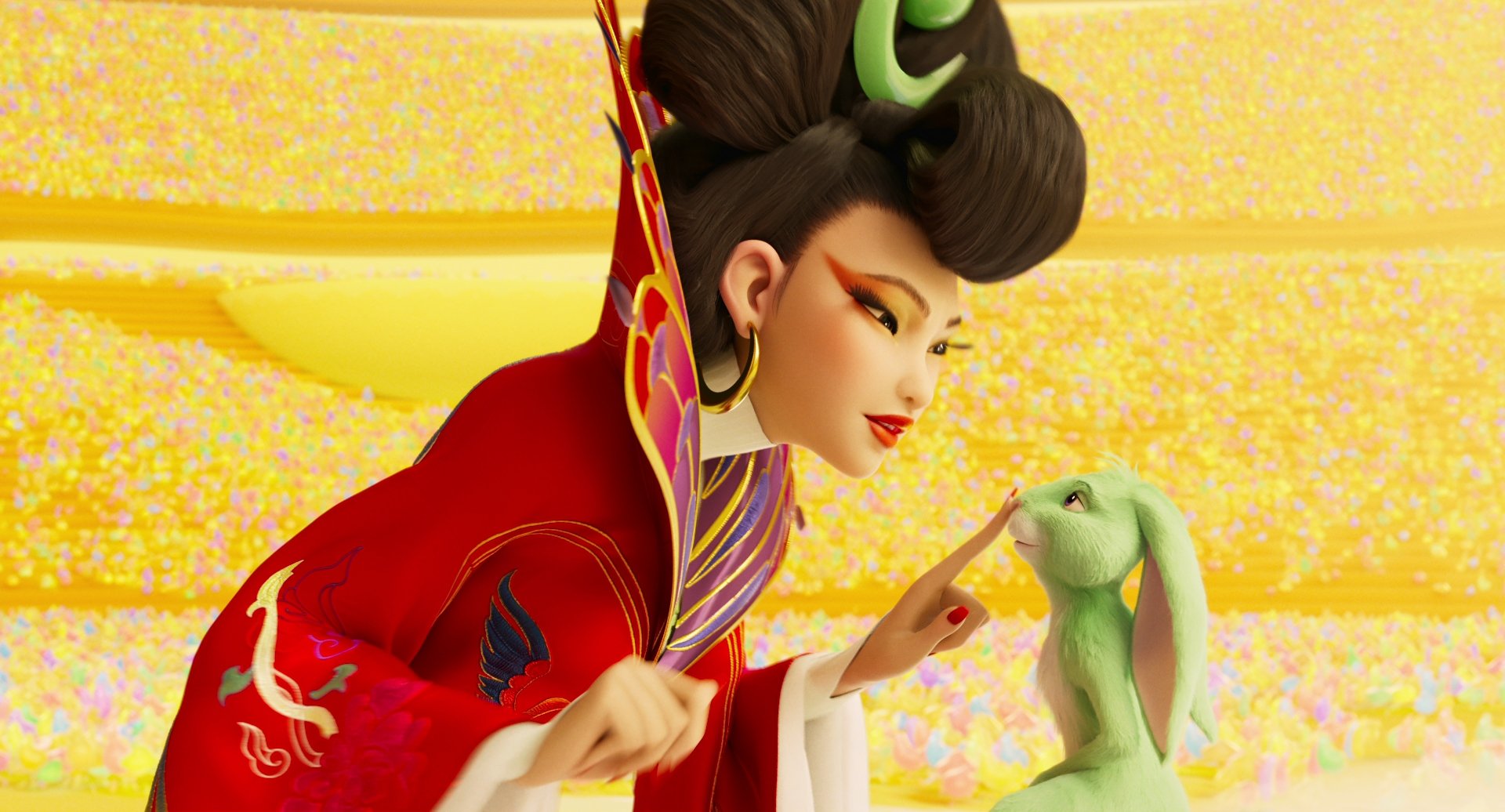 'Over the Moon'
If you didn't watch Over the Moon when it arrived on Netflix in October 2020, it's time to absorb the Golden Globe and Academy Award nominee now. It's beautiful story about resilience, wonder, and grief that's infused with mythology. The tears and laughter will flow when you meet Fei Fei and her family in this tale. From Netflix's logline:
Fueled with determination and a passion for science, a bright young girl builds a rocket ship to the moon to prove the existence of a legendary Moon Goddess. There she ends up on an unexpected quest, and discovers a whimsical land of fantastical creatures.
'Home'
DreamWorks released Home in 2015, but now the animated movie lives on Netflix. Rihanna stars as Tip Tucci, a teen girl who's separated from her mom during an alien invasion. After she reluctantly befriends Oh, a Boov alien outcast, the pair set out on two missions. They must find Tip's mom (played by Jennifer Lopez) and stop an intergalactic war.
'Vivo'
A Netflix original, Vivo features music from Lin-Manuel Miranda and voiceover work from Zoe Saldana, Michael Rooker, and Brian Tyree Henry. The story follows Vivo, a kinkajou on a mission who enlists the help of a Gabi.
Per Netflix's synopsis:
Vivo and Andrés are the perfect duo through their common love of music. But when tragedy strikes shortly after Andrés receives a letter from the famous Marta Sandoval (three-time Grammy-winning Latin pop legend Gloria Estefan), inviting her old partner to her farewell concert with the hope of reconnecting, it's up to Vivo to deliver a message that Andrés never could: A love letter to Marta, written long ago, in the form of a song.
'My Little Pony: A New Generation'
Vanessa Hudgens, James Marsden, Kimiko Glenn, and Liza Koshy voice the ponies in this 2021 My Little Pony release. There's division among the pegasi, ponies, and unicorns in this animated tale that snagged the number 1 spot in October. Fear and distrust reign until two unlikely friends unite to restore harmony and magic — with glitter.
'Wish Dragon'
This too is a Netflix original and features a star-studded cast that includes Jimmy Wong, John Cho, and Constance Wu. A magical teapot, a long-lost crush, and an obligation to the spirit world make this heartwarming story one to follow.
Per Netflix:
Din, a working-class college student with big dreams but small means, and Long, a cynical but all-powerful dragon capable of granting wishes, set off on a hilarious adventure through modern day Shanghai in pursuit of Din's long-lost childhood friend, Lina. Their journey forces them to answer some of life's biggest questions – because when you can wish for anything, you have to decide what really matters.