Netflix's 'Black Mirror': A New Fake Ad for Season 6 Just Said What Everyone Has Been Thinking
Netflix sci-fi anthology series 'Black Mirror' is currently on hold, but a new fake advertisement draws a startling parallel relating to the show.
Netflix is known for delivering fan-favorite shows like Stranger Things and House of Cards. But the streaming service's original series sometimes falter later on. Some fans feel this way about Black Mirror, which released a short season 5 in 2019. Yet, in the light of recent news, the show has gotten new life despite the absence of new episodes. One company has leaned into that.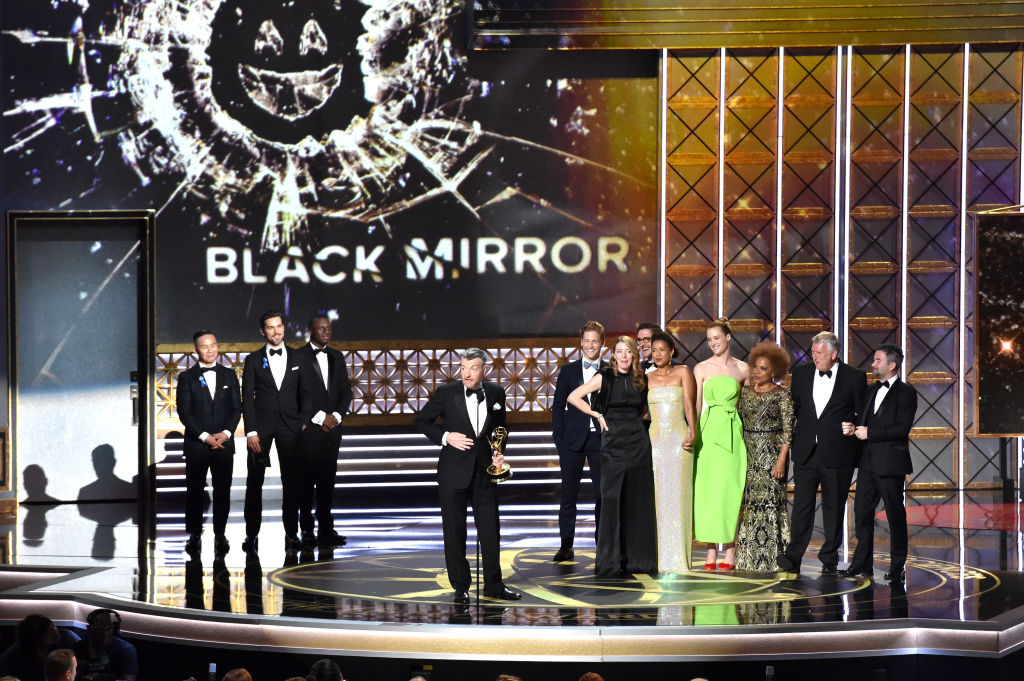 'Black Mirror' takes a dark look at technology
Black Mirror was always designed to unnerve viewers and get them thinking. The show takes an anthology approach to dystopian science fiction. So, rather than featuring a ongoing story, every episode stands alone.
With its focus on technology gone horribly awry, the series has been praised as a modern equivalent to The Twilight Zone. And because society revolves so closely around technology, the storytelling opportunities have been endless since the British series debuted in 2011.
Often set in an alternate timeline or an immediate future, Black Mirror literally offers a dark reflection on where humanity could be headed. Under normal circumstances, such a series would be rattling enough. In 2020 though, it has taken on a whole new meaning.
An unofficial ad draws disturbing real-life parallels to the Netflix hit
Inarguably, 2020 has brought an onslaught of troubling news stories. And many Black Mirror fans online have noted how it feels like the show has permeated real life. After all, season 6 was put on hold due to the coronavirus pandemic. And wouldn't it be just like the show for the next batch of episodes to find a way to manipulate reality?
One advertising agency in Madrid thought so. The company — called Brother — posted fake promotional images for Black Mirror season 6 on bus stops in the Spanish capital. The simple-yet-effective image is mostly a mirror itself, bringing observers into the show. It even cryptically reads, "Black Mirror 6th Season. Live Now, everywhere."
LADBible confirmed with Netflix that the ad — which has gone viral recently — is not officially connected to its show. Regardless, it's definitely going to benefit Black Mirror, at least for viewers willing to take in its dark themes. The bold angle of the ads will likely only make passersby even more curious to check out the show for themselves.
But when will season 6 of the show actually premiere?
So with Black Mirror making news, fans might be wondering when exactly the show will return. Right now, it doesn't sound like season 6 will be arriving anytime soon. Netflix has not confirmed whether plans were in the works for more episodes.
In the meantime, creator Charlie Brooker has turned to lighter projects. Perhaps Brooker — like much of the world at the moment — needs a break from the bleak outlook of Black Mirror. The show's visions of the future are less than inspiring. And 2020 definitely doesn't need more darkness.