Netflix's 'Self Made' Trailer: Octavia Spencer As Madam C.J. Walker
Netflix has just released the trailer for Octavia Spencer's latest project, Self Made: Inspired by the Life of Madam C.J. Walker.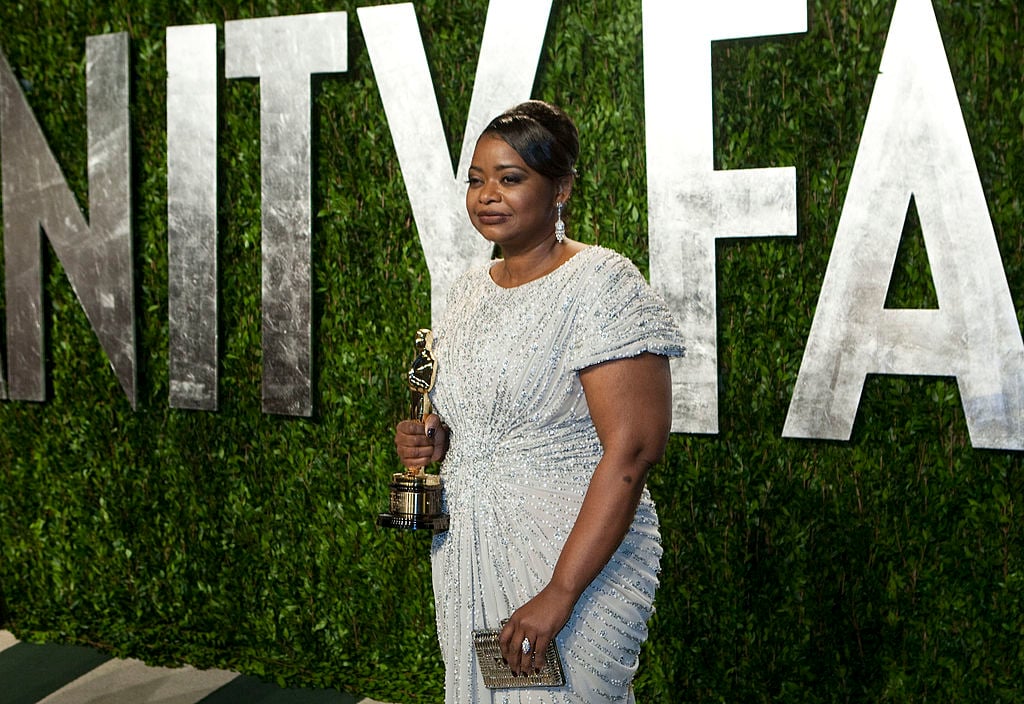 To give us an idea of the drive in 1800s beauty empire mogul C.J. Walker, when she's asked in the trailer, "Damn, how big you want to be?," she replies without missing a beat, "Big as Carnegie, Ford, and Rockefeller put together."
The series' trailer gives us a peek into this Netflix limited series looking at the life and career of Walker, the challenges she faced, and the extraordinary grit and success she possessed as a black businesswoman at that moment in history.
Netflix's 'Self Made' Trailer
"Seems like I was born to struggle," says Sarah Breedlove aka Madam C.J. Walker at the start of the trailer for Netflix's Self Made. "After a while, I guess I just lost hope. That's when my hair started falling out."
She learned to care for her hair and despite everyone telling her she couldn't do it and shouldn't do it, Walker (Breedlove married Charles Joseph Walker in 1906 and made her business name 'Madam C.J. Walker') began creating and selling her own products. Business was so good, she had to set up a factory to get her products out fast.
Walker is undaunted as she sells her goods. "Sisters, let's talk about hair; they put us down, tell us we're ugly, make us feel ugly," she says in the trailer. "Wonderful hair leads to wonderful opportunities."
The series also stars Tiffany Haddish as Walker's daughter; Blair Underwood as her husband, Charles James Walker; and Carmen Ejogo as Addie, Walker's business competitor.
Netflix will release all four parts of the series on Mar. 20.
LeBron James is an executive producer for 'Self Made'
Speaking at last year's Sundance Film Festival panel on "Women Breaking Barriers: Where Are We Now?", Spencer talked about the role basketball great LeBron James played in helping negotiate her deal in the series. James is one of Self Made's executive producers.
"I have to say, when I was negotiating my deal for Madam C.J., LeBron James had to intervene," Spencer said. "So we need all our male counterparts to be in the fight with us. I think my goal is to make sure that all women of color get equal pay, and all women get equal pay."
For his part, James told The Undefeated, "Every American should all know the story of Madam C.J. Walker. She was an innovator, entrepreneur, social activist, and total game-changer whose story has been left out of the history books. I hope this project lives up to her legacy with a story that will educate and inspire."
'Self Made' is based on a book by a descendant of Walker's
The rags-to-riches series is based on the book, On Her Own Ground: The Life and Times of Madam C. J. Walker, authored by Walker's great-great-granddaughter A'Lelia Bundles.
According to Bundles, her ancestor was a wife at the age of 14, widowed by 20, and worked as a laundry woman for a little over a dollar a week. Her hair products and tireless work paid off.
Speaking with The New York Times in 1917, Walker said, "I got my start by giving myself a start. I believe in push, and we must push ourselves."