Netflix's 'Selling Sunset': Chrishell Stause Is the Richest Agent but Did She Make Her Money in Real Estate?
Chrishell Stause from 'Selling Sunset' had a lengthy career in acting before joining 'Selling Sunset.'
Actress turned luxury real estate agent Chrishell Stause from Selling Sunset has amassed more wealth than the other agents at The Oppenheim Group.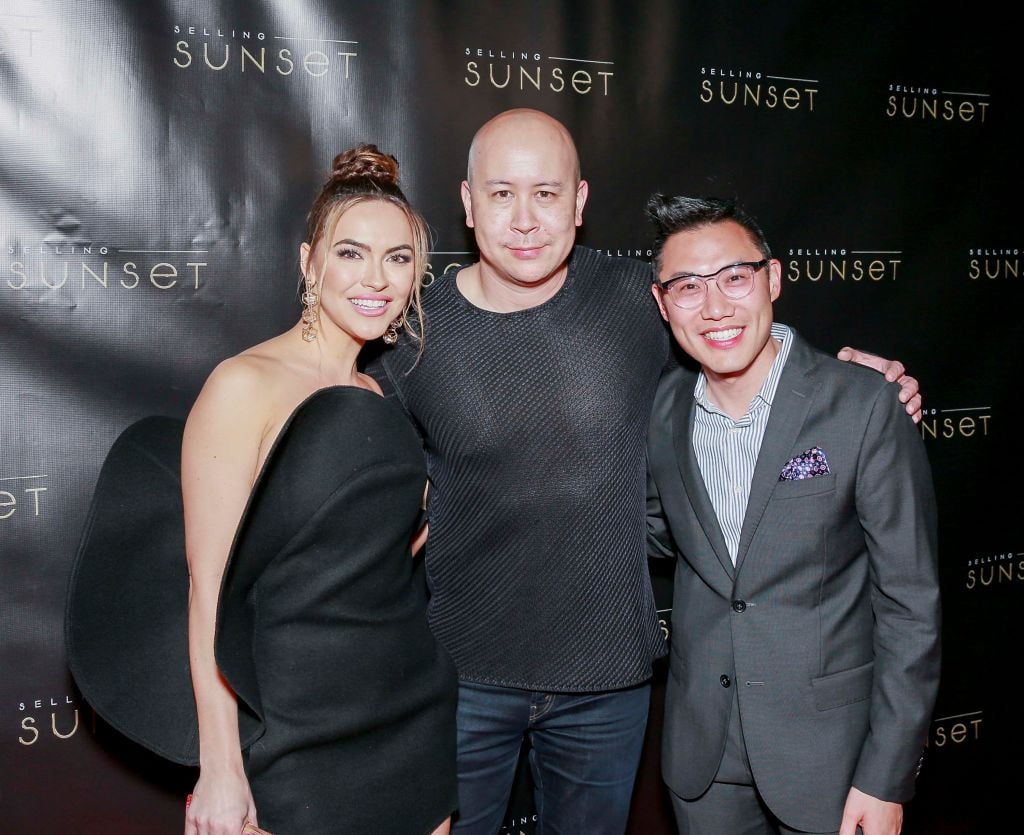 The series, which captures both the business and personal side of buying and selling high-end real estate follows several agents who work for Jason and Brett Oppenheim. The Oppenheim twins are undoubtedly the wealthiest of the entire firm at $50 million, according to The Cinemaholic.
But Stause is the wealthiest of the agents, despite being the "new girl" during season 1. Her net worth is reported as being anywhere from $3 million to $5 million. Whereas most of the other agent cast members hover between $1 million to $2 million. So did she make the bulk of her money in real estate?
She was married to actor Justin Hartley
When Stause started the show she was married to This is Us actor Justin Hartley. The couple married in 2017 and Stause appeared on Selling Sunset in 2019.
Hartley's net worth is listed at $7 million according to Celebrity Net Worth. The site also reports that he is paid $250,000 per This is Us episode after previously making $125,000 per episode. Hartley also has a strong acting resume before and after the hit television show too. Like Stause, Hartley also has a career in soap operas, but he's also been in primetime series like Revenge and Smallville. He also had a part in the comedy A Bad Moms Christmas.
Hartley and Stause filed for divorce in November 2019. Stause admits she was nervous for season 2 of Selling Sunset to premiere as she navigated through the divorce. "Transitions are hard, but I always try to focus on the positive side of things," she told US Weekly. Adding that she also plans to balance scripted and reality television.
"I have been working so hard this last year so I am really proud to feel it culminate to this moment," she said. "I branched off of the scripted world to do real estate in the reality space, but I really want to be able to do both. With [United Talent Agency] behind me I know that's possible."
Stause built an acting career before joining 'Selling Sunset'
Stause created a sizable acting career before adding real estate agent to her resume. Her tenure in soap operas probably helped her build a pretty decent financial portfolio. Stause appeared in All My Children from 2005 until 2011. Then she moved onto The Young and the Restless in 2016. At the same time, she filmed for Days of Our Lives from 2013 until 2019.
Her hustle likely paid off. While soap opera actors don't make a crazy amount of money per episode, it certainly adds up. Salaries can range from approximately $450 to $1,000 per episode.
Stause also appeared in more than a dozen television series too. She could have cashed in for a single episode appearance, but also for having a steady role for the series, Youthful Daze in 2015-2016. Television salaries can range from $1,005 for a minor co-star role up to a guest-starring role at $8,624, according to Backstage.