Netflix's 'The Baby-Sitters Club' Shocked Fans of the Series
Those who grew up reading The Baby-Sitters Club books will know they truly broke barriers in bringing real, serious issues to children's lit. Started by Ann M. Martin, 213 books were written in the series over the years, with Martin writing just under half of them.
A TV series adaptation of the books occurred in 1990 on HBO, something virtually forgotten today, then a 1995 movie. The former was produced by the Scholastic Corporation that published the original book series.
Compared to HBO today, the original TV adaptation kept a modicum of taste for young teens while still delving into issues kid books never broached in years prior. Now with a revival of the series debuted on Netflix, things are basically the same, albeit with more drama.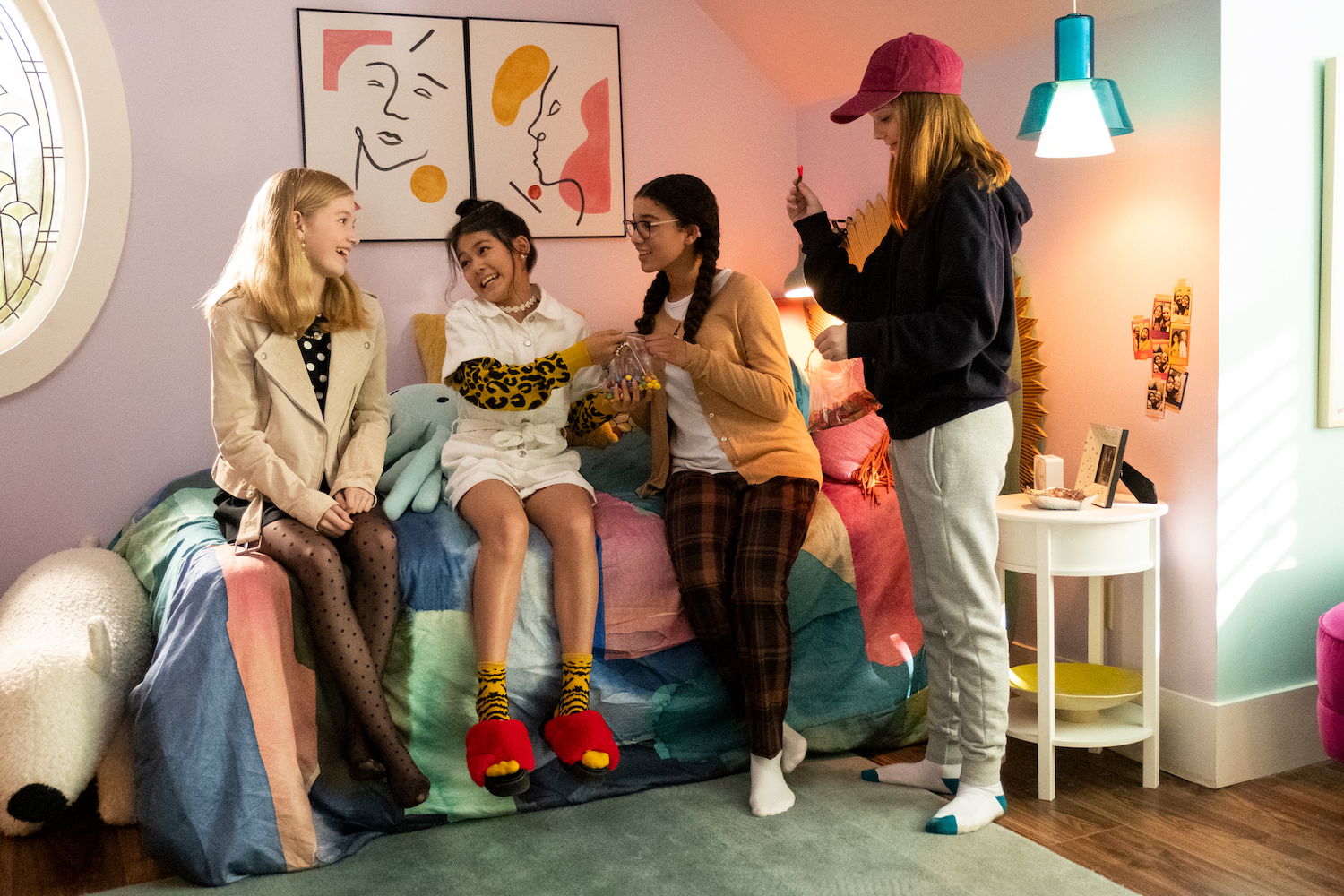 Is the new 'Baby-Sitters Club' more sobering?
When the new Netflix take on The Baby-Sitters Club debuted on July 3, fans were amazed at how well it fit in with the times. Well, no one should be when the books were ahead of their time in dealing with the world of being a teen and the things they face. If one can say other shows like HBO's Euphoria tap into the darkest regions of the modern teen mind, Baby-Sitters Club was not afraid to push more buttons.
The immediate reaction to the series was one of surprise at how relevant it was, yet still keeping an innocent charm the original books and 1990 series had. One could say the show is a rarity in being able to stay relatively optimistic in its storylines while still delving into important issues teens talk about today.
A few changes have taken place, including an episode focusing on a transgender teen. If one thinks this was a hijack of an original literary property, Ann M. Martin is involved as executive producer.
Fans praised being knocked over by the show's dramatic turns
Based on comments on Twitter during the debut of the show, fans did not expect to get hit so hard with many of the plot points. Said actress Brittani Nichols on Twitter: "Babysitters Club didn't have to go so hard but it did."
Just about everyone in the comments to this tweet noted each episode brought the waterworks. All of this can be attributed to the power of the young actors who may represent the most perfect ever casting in a show about teens.
Sophie Grace plays the leader of the club, Kristy Thomas, with true astute maturity, according to Radio Times. Also notable are Momona Tamada as Claudia Keshi, Shay Rudolph as Stacey McGill, and Malia Baker as Mary Anne Spier. Alicia Silverstone makes an additional notable impression playing Kristy's mother, Elizabeth Thomas-Brewer.
Being classic characters from books, it was not easy to reinvent these characters. And yet they manage to while delving into a few things the books relented to touch on.
Taking on a transgender story
Episode 4 created the most notice, particularly when Mary Anne babysits Bailey and finds out the latter is transgender. This leads to an incident in the hospital later when Bailey needs medical treatment, as recapped by PopBuzz.
Of course, the books never went that far 30 years ago out of likely fear it would alienate parents. Now it fits right in with the times, including throwing hints they would have had such a plot in the books had times been different.
The series seems cathartic to many on this front, including having a feel-good vibe everyone needs in troubled times. Because it does have drama, it might become a new classic based on the critical response. With a 100% Tomatometer score on Rotten Tomatoes, this show is in for a long run. It may inspire more shows for teens that offer more hope than a sense of gloom about the future.