Netflix's 'The Order': The Surprise '90210' Reunion That Has Fans ROFL
'The Order' fans were shocked to see these two '90210' stars reunite in Season 2. Here's the scoop on their hilarious cameo, and how they ended up on the Netflix series.
The Order is back for Season 2 on Netflix, and this time around, showrunners are bringing viewers a fun little surprise. Toward the end of the season, the show features a mini 90210 reunion that is catching fans by surprise. 
[Spoiler alert: This article contains spoilers for The Order, Season 2, Episode 8.]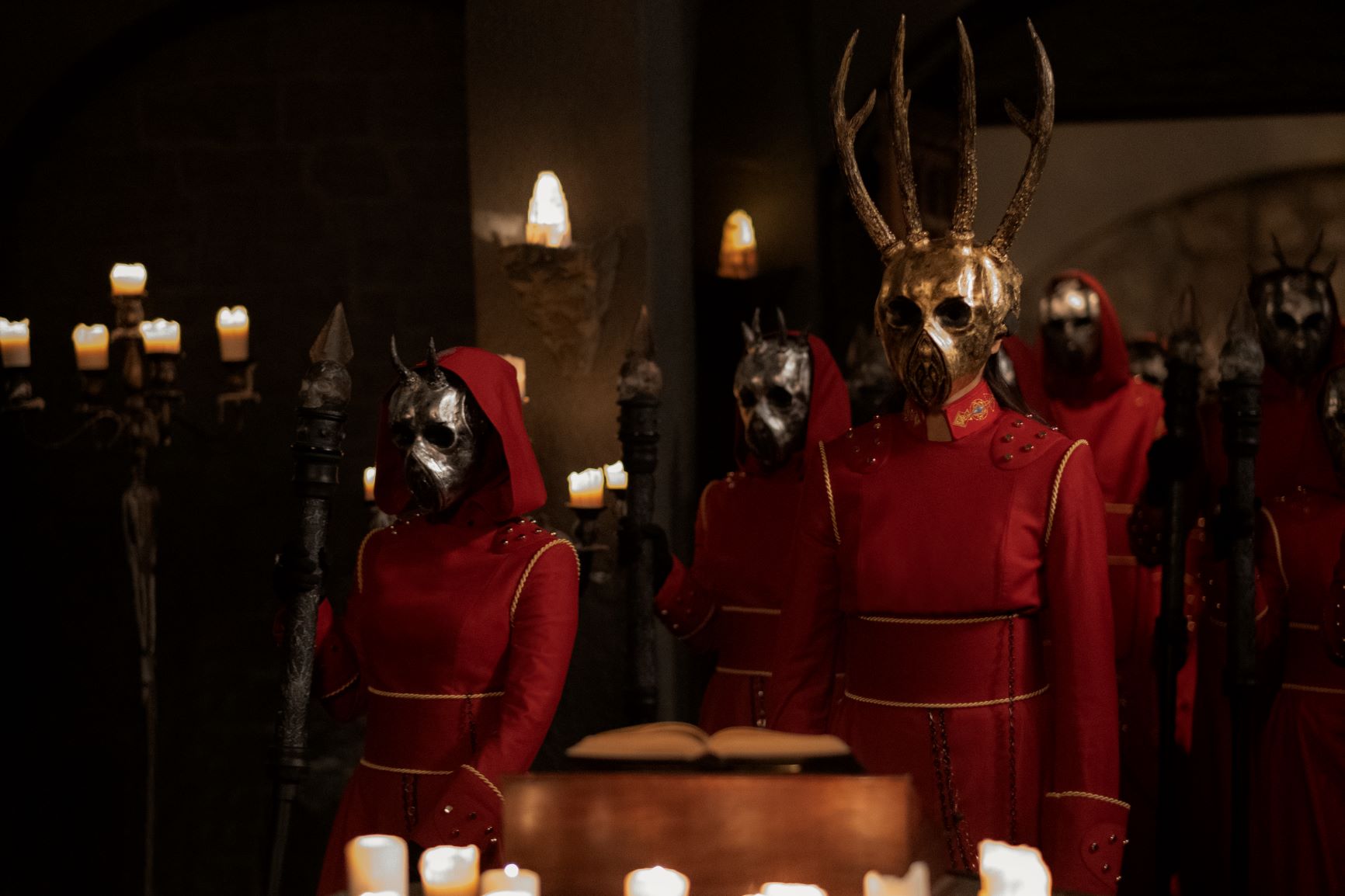 Vera Stone's leadership is challenged in Season 2 of 'The Order'
Season 2 of The Order finds Jack Morton (Jake Manley) and his Knights of St. Christopher werewolf crew working with The Hermetic Order of the Blue Rose. Under the leadership of their new Grand Magus, Vera Stone (Katharine Isabelle), the Knights are trying to stop the rogue magical organization Praxis from creating an apocalyptic event.
But Vera's nemesis in the Order, Elizabeth Kepler (Françoise Yip), throws a wrench in those plans. She calls for a vote to elect a new Grand Magus in the temple chamber, where council members gather in masks and red ceremonial robes. Her plan is to have Vera voted out, so things can be run the old way, without the Knights.
'90210' stars Ian Ziering and Jason Priestly make a cameo in 'The Order' Season 2
In Season 2, Episode 8 of Netflix's The Order, Kepler gathers the council for a final vote. When she questions all the votes she sees for Vera, Ian Ziering (who appears as himself) takes off his mask.  He lists all the great things Vera has done for the Order and throw his support behind her.
"Ian Ziering," Kepler says to him angrily, "put your mask back on and stop using your celebrity glamour."
Later, when the council learns that Vera was hiding valuable information from them, Kepler demands they pick a new Grand Magus. But before they can vote, Jason Priestly unmasks himself and agrees to take the position. 
"I didn't know they made robes is kid's sizes," Ziering taunts his 90210 co-star. The two then poke fun at each other, mocking their careers.
"Six Sharknados and counting," Ziering boasts, calling Priestly, "Mr. I'm Famous in Canada."
Priestly is then voted in as Grand Magus, but he doesn't remain in the position for long. By the time Vera pulls together a cure for the magical virus going around the temple, Priestly catches it and dies in the middle of his celebration. Later, when Vera thanks Ziering by giving him the face of someone successful, he screams upon seeing he now looks like Priestly. 
Showrunner Dennis Heaton reveals why he brought the '90210' stars on-board
In an interview with Hollywood Life, The Order showrunner Dennis Heaton explained why and how he ended up casting Ziering and Priestly as themselves on the show. He revealed that he met the actors through an event for Nomadic Studios at Comic-Con, and thought it would be fun to write them in.    
"Ian and Jason are friends of Nomadic having worked on other shows with them," said Heaton. "I'd worked with Jason on other shows. I just thought it would be funny to find out that 90210 exists because a magic secret society made it happen."
Season 2 of The Order is currently streaming on Netflix.