Netflix's 'Unbreakable Kimmy Schmidt' Almost Had a Very Different Title
Whether they're working at a Christmas shop or fighting off a fire monster, females are strong as heck. 
Since its premiere on Netflix, Unbreakable Kimmy Schmidt has become one of the most popular original television shows on the subscription service. However, the pilot revealed a different title planned for this comedy. 
Here's what we know about this Netflix original series.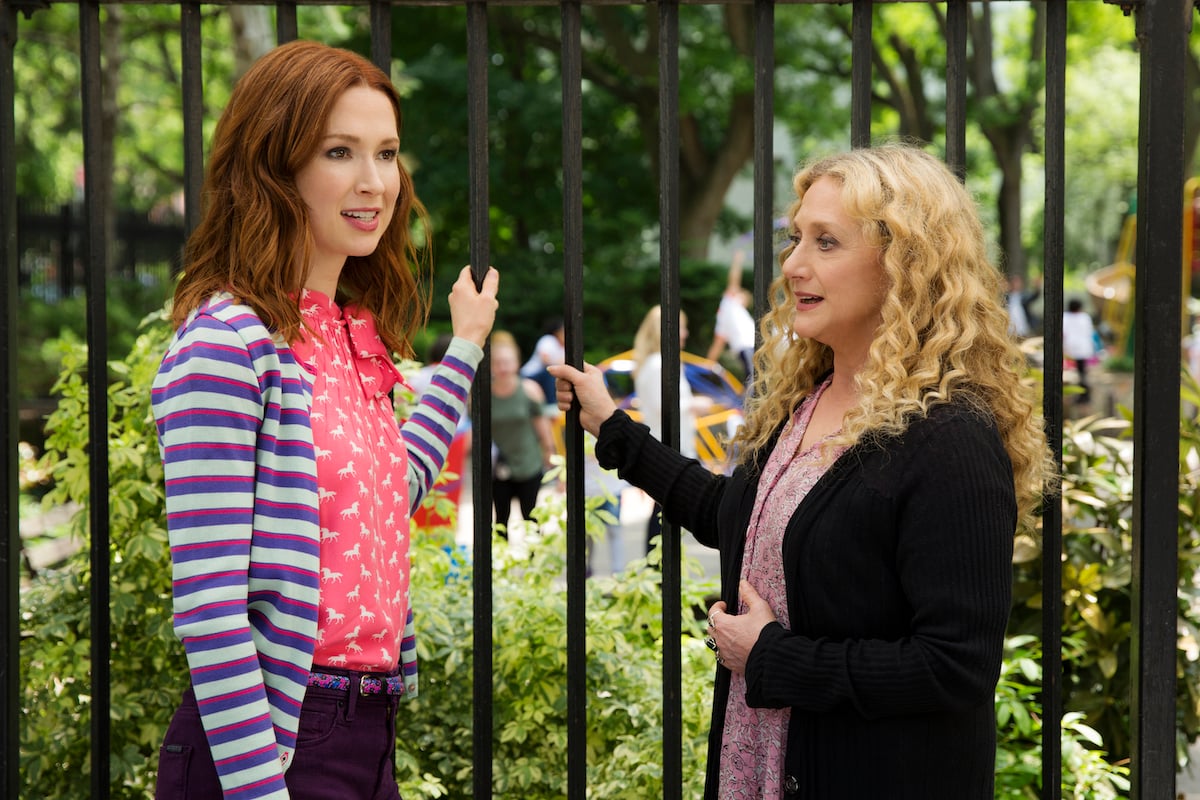 'Unbreakable Kimmy Schmidt' is a Netflix original comedy series
After being kidnapped and kept in an underground bunker for most of her childhood, Kimmy Schmidt was ready for a huge adventure. That took this character right to Manhattan, where she befriended her roommate Titus Andromedon and got a job as a nanny. 
Unbreakable Kimmy Schmidt debuted in 2015, introducing the world to this little girl in the big city. The original pilot for this Netflix series still introduced characters like Kimmy Schmidt and Titus Andromedon. 
The pilot for 'Unbreakable Kimmy Schmidt' had a very different title
The pilot for this series also revealed the show's original title —  "Tooken," in honor of Kimmy Schmidt's kidnapping experience. Of course, when it was released on Netflix, the title was adapted to Unbreakable Kimmy Schmidt, with most episode titles following the same format. 
However, some episodes still included Kimmy Schmidt saying this word instead of "taken." Because that's because she was kept in an underground bunker for years instead of attending school. The pilot for this original series also included a fifth "mole woman" — and it wasn't Lil' Lisa. 
That was an FBI Agent named Clarisse. According to georgetakei.com, "she would have revealed that after being disarmed and trapped in a refrigerator by the Reverend, she agreed to join the bunker." This character never made it to the released episodes of Netflix's series. 
The characters from 'Unbreakable Kimmy Schmidt' returned for the Netflix interactive special 
Four seasons of this comedy series are currently available for streaming on Netflix, with the final episodes debuting in 2019. Most characters returned for the interactive special of this comedy series, titled Unbreakable Kimmy Schmidt: Kimmy Vs. The Reverend, released during 2020. 
"I think it's connected to the larger narrative," Robert Carlock said during an interview with The Hollywood Reporter. "It gives us an opportunity to tell some stories that didn't feel like they belonged in the regular series finale — in part because they didn't feel like they were what we wanted to emphasize, but there are things that we were really glad to get to tackle in her life and have a larger message in the show."
Similar to the Black Mirror interactive special, viewers played a role in deciding Kimmy's fate, whether it be picking out a dress or how to kill the Reverend. This special is still listed on the subscription service's library. Unbreakable Kimmy Schmidt is available for streaming on Netflix.