Netflix's 'You': How Penn Badgley Does Joe Goldberg's Voiceovers
You Season 3 will release on Netflix on Oct. 15. The series is about a stalker and serial killer named Joe Goldberg. Penn Bagley plays Joe, and his character's inner monologue plays throughout the series. One would think that having inside access to the mind of a killer would make the series extra spooky. However, it turns out You is even more creepy without Joe's narration.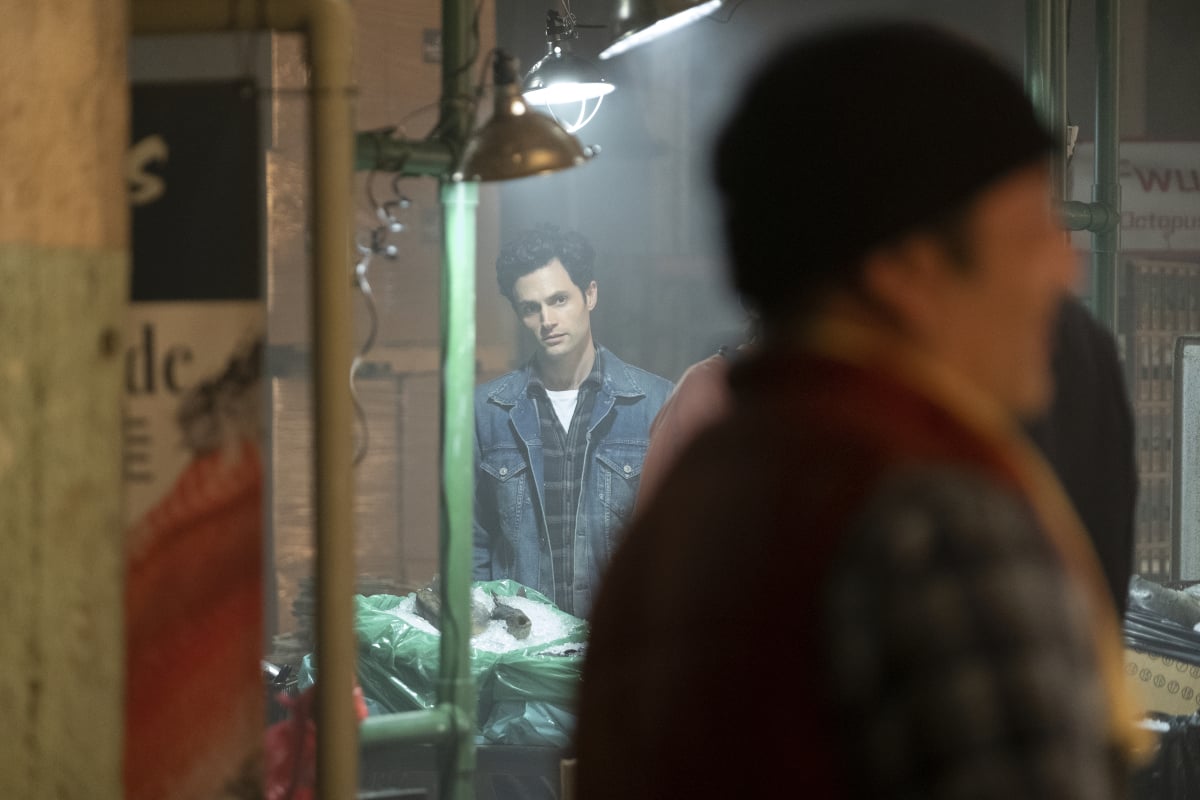 Filming scenes with lots of random pauses can also be tricky. Badgley discussed how the cast and crew put together scenes where most of the dialogue is going on in Joe's head.
'You' is extra creepy without Joe's voiceover
In the first two seasons of You, Badgley narrates his character's inner monologue. He addresses the woman who he is stalking as "you" in his mind. Fans began to wonder what the series would be like without Joe's creepy voiceover. It turns out things would be super awkward.
Netflix released a video back in 2019 of several scenes from You season 1 without Joe's voiceover, and it was almost too uncomfortable to watch. "This made it even creepier than what it originally was," a fan commented. Other fans realized how awkward it must have been to film these scenes.
Penn Badgley improvises a lot of his narration in 'You'
Badgley discussed how filming with long pauses worked on the series. "We have somebody, this season [2] it was my stand-in Danny… he reads my voiceovers. It's really strange, to be honest. It's very technical, it's not like normal acting at all," he told Buzzfeed Celeb. Badgley also explained that he has gotten accustomed to the awkward pauses in his scenes, but it can be a bit jarring for new actors on set.
Surprisingly, Badgley doesn't always read straight from a script when narrating for Joe. "I think actually where I improv the most, ironically, is in the voiceover booth," Badgley told Variety. "I've developed a trust with the co-creators Greg Berlanti and Sera Gamble. They really trust me to go in there."
Will Penn Badgley continue to voiceover Joe in 'You' Season 3?
It looks like the voiceover will continue into You Season 3, but things might be a little different this time. In the first two seasons, Joe narrates as if he is talking directly to the woman he is stalking. In season 1, this was Guinevere Beck, and in season 2, it was Love Quinn. However, in the trailer for season 2, Joe appears to be addressing, not the object of his obsession, but his new baby, Henry.
"For you, I'd marry the monster, your mother, Love," Joe says. Love has also become Joe's partner in crime. Showrunner Sera Gamble teased to US Weekly that Love is "set up to have very much her own story moving forward." Perhaps season 3 will even add some of Love's inner monologue.