'Never Have I Ever': Actor Megan Suri Would Love To Have This Hollywood Actor Narrate for Her Character
In Never Have I Ever, fans did not expect professional tennis player John McEnroe to narrate Devi's (Maitreyi Ramakrishnan) story. The use of narrators adds a fun twist to the Netflix show, and it fleshes out Devi's thoughts and actions. At one point, Andy Samberg narrated for Ben (Jaren Lewison). Model Gigi Hadid took over for McEnroe and narrated for Devi in Season 2. Actor Megan Suri reveals one prominent Hollywood actor she would want to voice her character Aneesa if given a chance.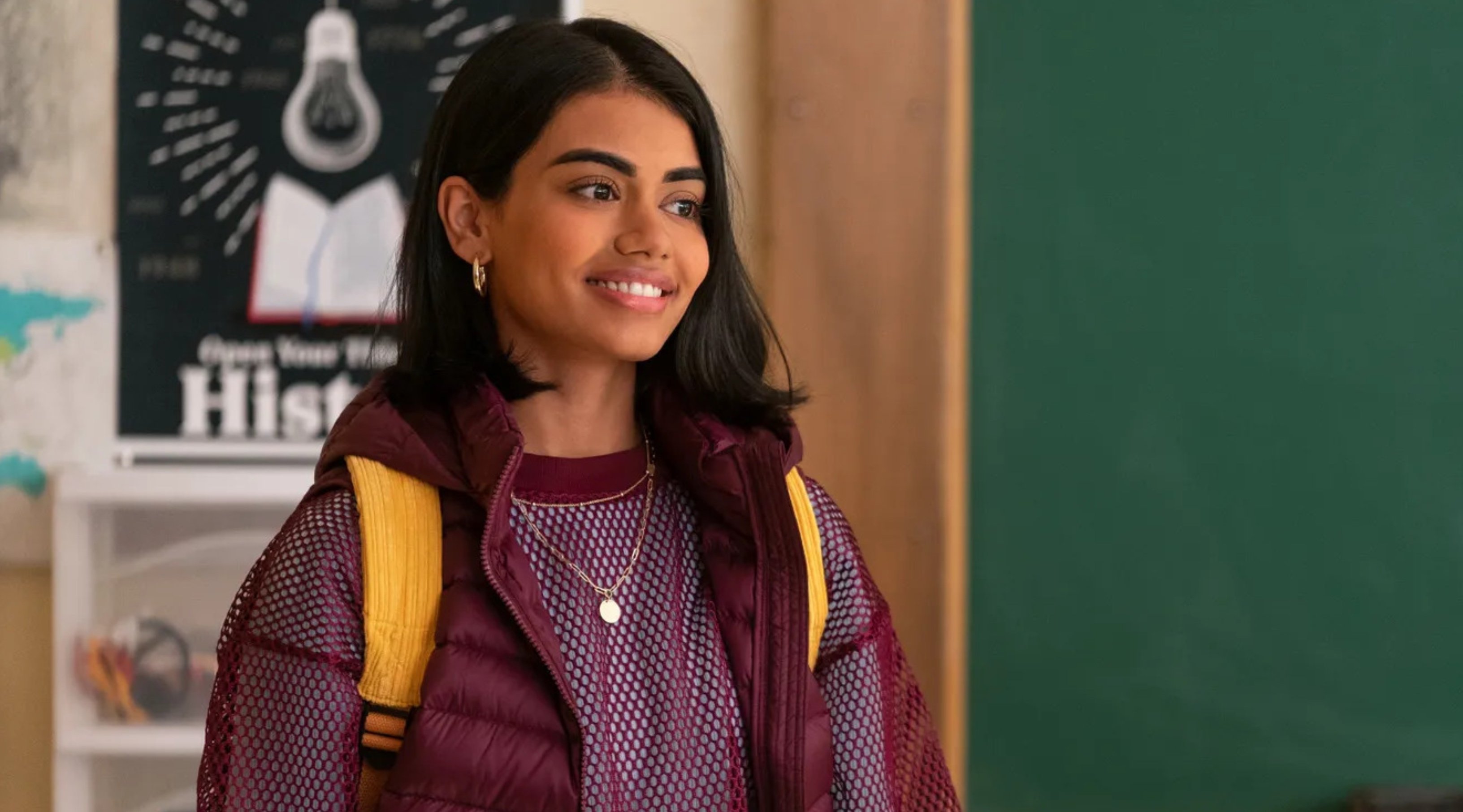 Aneesa is the new girl in school in 'Never Have I Ever'
Megan Suri made her debut in Never Have I Ever in Season 2. Her character, Aneesa, is an Indian-American teen who transfers from Toluca Prep to Sherman Oaks High School. On her first day, Aneesa immediately enchants everyone at school with her effortless looks, style, and cool personality. The arrival of Aneesa resurfaces Devi's insecurities, and she starts to see her as a threat.
In the season, Aneesa is kind to Devi and joins her friend group. As Aneesa and Ben start dating, Devi gets jealous. To get back at Aneesa, Devi spreads a rumor about her that turns out to be true. Aneesa previously dealt with anorexia and sought out treatment. Realizing the mistake she made, Devi tries to apologize to Aneesa, which fails at first. Aneesa's kind character shines through and forgives Devi.
Megan Suri wants Pedro Pascal to narrate Aneesa's story
RELATED: 'Never Have I Ever': Mindy Kaling Hints Devi and Paxton Might Not Have a Happy Ending
Talking to Teen Vogue, Suri has one Hollywood actor in mind if her character gets her own narrator. For an Aneesa standalone episode, Suri reveals, "I would love Pedro Pascal because if you watch any of his interviews he is so charming and adorable, and I think that is Aneesa at her core." The actor admits it may be a long shot but is still hopeful as Never Have I Ever landed Gigi Hadid as a narrator for Season 2.
On Reddit, fans are already hoping to see more of Aneesa's personal story in Season 3. One user even comments that they want to see Aneesa have her own narrated episode. Fans might not have expected Suri to pick Pascal as her character's possible narrator, but her reasoning is 100% accurate. Pascal is a Chilean-American actor who made a name for himself as Oberyn Martell in the fourth season of Game of Thrones. In 2019, Pascal became well known for his title role in the Disney+ Star Wars series The Mandalorian.
What other work is Megan Suri known for?
RELATED: 'Never Have I Ever': Ben Will Have to Pick Between Aneesa and Devi in Season 3
Suri has been acting since she was a child and still coming into her own as an actor. Before landing the role as Aneesa in the Netflix series, she has appeared in other on-screen projects. In 2017, Suri had many minor roles in shows such as Bones, Modern Family and Guidance. She even played the role of a character named Rachel in the hit crime series, How to Get Away with Murder.
Suri's longest television role was in the 2017 comedy-drama series Atypical. She joined the cast in 2018 as a minor character named Quinn. Fans of Never Have I Ever might recognize Suri as an unknown character in the episode "College Interview" in 13 Reasons Why. Suri will play Veena in the sequel to Aneesh Chaganty's movie Searching.