'Never Have I Ever': Meet Utkarsh Ambudkar, the Actor Behind Devi's English Teacher
Never Have I Ever is a coming-of-age drama created by Mindy Kaling, one of the world's most popular and beloved celebrities. The first season of the series, which premiered on Netflix in early 2020, received positive reviews from critics and fans alike; it has since become one of Netflix's most-streamed shows. Now that the second season of Never Have I Ever dropped — and with a slew of new and established characters — more fans than ever are discovering the hilarity of the series. Viewers have particularly gravitated to Mr. Kulkarni, a friendly English teacher who becomes quite close with Devi.
Who is Devi's English teacher, Mr. Kulkarni, in 'Never Have I Ever'?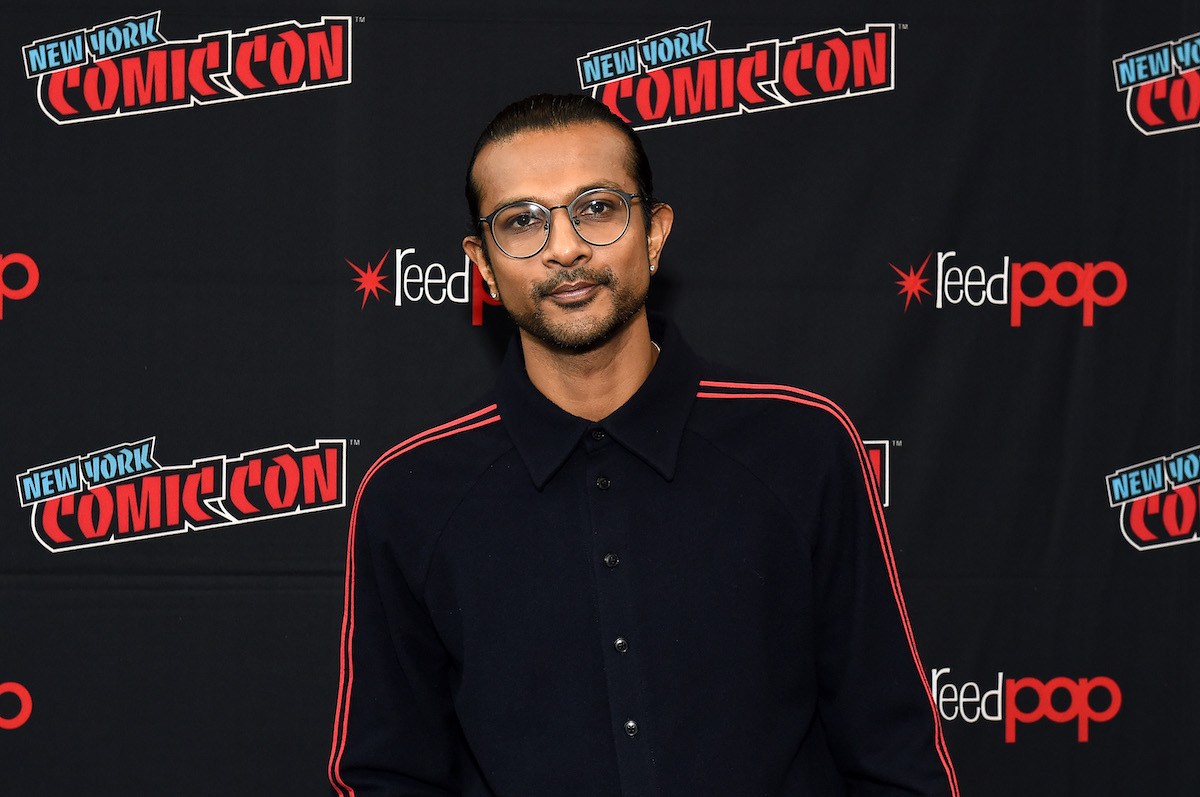 Never Have I Ever tells the story of a high school student named Devi who is forced to deal with the death of her father, all while handling the day-to-day aspects of life as a young woman living in Sherman Oaks, Calif. In addition to her grief, Devi has to find a way to navigate her identity as an Indian-American. Along the way, she discovers the perils of young love and the sometimes devastating consequences of social climbing.
Never Have I Ever, which was created by Mindy Kaling and Lang Fisher, paints a realistic, touching picture of high school life. It has been praised by many for the way that it carves out a new space for Indian-Americans in pop culture. One important addition to the story is the character of Mr. Kulkarni, a warmhearted English teacher who becomes quite close with Devi, who helps her through life and scholastic challenges.
Utkarsh Ambudkar is the actor behind Mr. Kulkarni
Mr. Kulkarni might be relatively new to the world of Never Have I Ever, but the actor behind the character has been entertaining people for years. Utkarsh Ambudkar was born in 1983 and studied in New York, where he learned the basics of acting and comedy performance. Ambudkar focused on his musical ambitions during the early years of his career, working as a VJ for MTV Desi.
Ambudkar has appeared in a wide variety of television shows, including The Electric Company, Bartlett, Central Park, and The Muppets. He has also worked with the multitalented writer and actress Mindy Kaling on at least one other occasion prior to being cast in Never Have I Ever: when he appeared in 10 episodes of The Mindy Project.  During his years on The Mindy Project, Ambudkar also worked with actor PJ Byrne, who has a role in Never Have I Ever as Evan. 
Fans are raving about the season 2 of 'Never Have I Ever'
The second season of Never Have I Ever dropped on Netflix in mid-July 2021, but many fans have already binged every single episode. Some of these fans have taken to social media to praise the new season.
One viewer noted on Twitter: "@mindykaling is a Goddess! Love, love, love this series! Had watched S1 in one day. Finished S2 in 6 hours! Can't wait for S3! @ramakrishnannn is already a superstar! Great stuff."
Another fan wrote, "WATCHED IT, LOVED IT. LAUGHED, CRIED, FELL IN LOVE AND JUST SO SO PROUD OF MINDY KALING AND TEAM," adding a fire emoji for good measure.
Clearly, fans are loving the second season of Never Have I Ever. With critical acclaim already coming in for the show, it seems likely that the hit series will be returning for a third season eventually. Stay tuned to Showbiz Cheat Sheet for all the latest entertainment news!