'Never Have I Ever': Mindy Kaling Explains Why Only John McEnroe Could Be Narrator of Her Netflix Series
Find out why Mindy Kaling insisted on having John McEnroe as narrator of her coming-of-age Netflix hit, 'Never Have I Ever.'
When Mindy Kaling was working on Netflix comedy-drama Never Have I Ever, she knew she wanted the series to have a narrator for her main character, fifteen-year-old Devi Vishwakumar.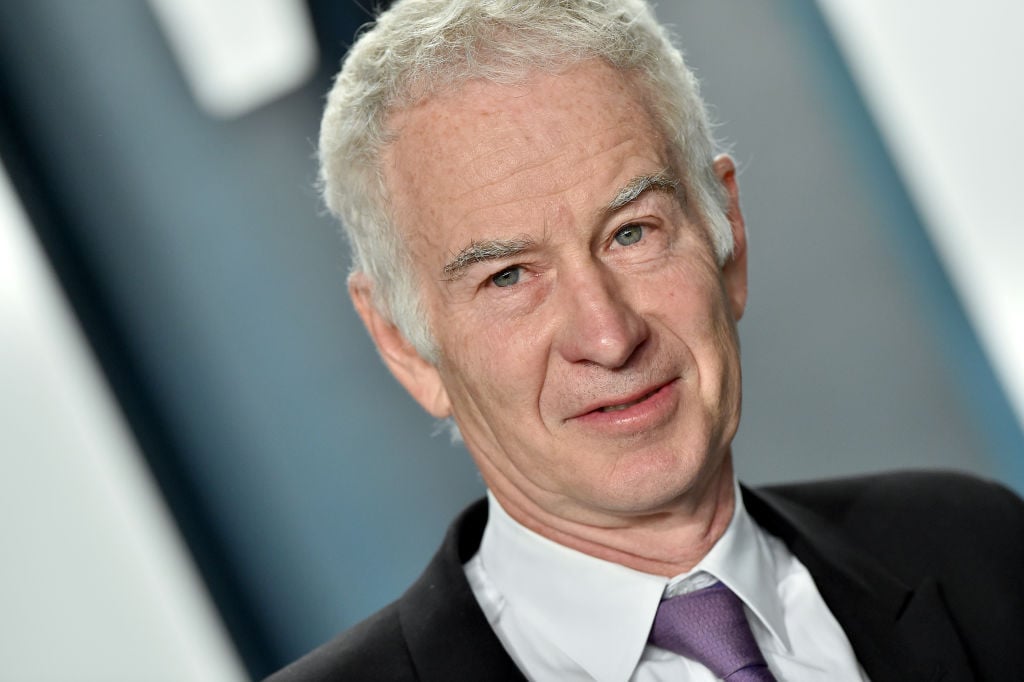 Once she knew a narrator was a must, she then knew she had to have tennis great John McEnroe for the job.
'Never Have I Ever' is Kaling's chance to showcase her experience as a teen, which she labels as 'ethnic nerd'
Kaling, writer on the young adult series, makes it clear that while she does take some ideas from her own life for the series, Devi is her own girl. Yes, Kaling clearly is of Indian ethnicity, as Kaling is.  Yes, Kaling was a nerd, as Devi is.
"Nerds are not always the wallflowers, the quiet ones — we're ambitious with obnoxious personalities and want to have sex and dreams like all the other kids," Kaling explained at a Netflix promotional press event. "I think the evolution of the nerd [has happened] — Judd [Apatow] did such a great job with Superbad and then Booksmart — [but] we haven't seen an 'ethnic' nerd."  
Another similarity between the Late Night actress and her fictional counterpart on the streaming comedy is that of strict parents.
In her memoir, Is Everyone Hanging Out Without Me?, Kaling wrote, "My parents didn't let me do social things on weeknights, because they were for homework—and maybe an episode of The X-Files if I was being good, and on extremely rare occasions, I could watch Seinfeld, if I had aced my PSATs or something."
Another big similarity that Mindy Kaling and Devi share
Both Mindy Kaling and Devi experienced the loss of a parent. Mindy Kaling's mother, Swati Chokalingam, like Devi's mom, was a doctor. Chokalingam was an obstetrician, who died in 2012 of pancreatic cancer. 
In the series, Devi's dad suffers cardiac arrest and dies while at a school event of his daughter's. 
The actress from The Office posted on Mother's Day 2019 on Instagram of her intense grief at feeling so motherless each year at the holiday.
"I always used to dread Mother's Day because of how much I miss my own mom who passed away 8 years ago. Going to brunch and seeing all these women laughing and talking to their moms made me so jealous! But this year, I feel lucky to have my daughter, because telling her stories about her grandmother is a great distraction. But I will always feel that hole in my heart."
Why Mindy Kaling wouldn't take no for an answer from John McEnroe
As Kaling explained to USA Today in 2019, tennis is a beloved sport in the Indian culture and it only made all the sense in the world to have John McEnroe become the voice of Devi's confusion, grief, and rage. 
McEnroe was known throughout the 1980s and 1990s as the tennis superstar who didn't know how to control his temper. At first glance, it doesn't make sense to have this 61-year-old retired athlete voice the thoughts of a boy-crazy, angry Indian teenager. But after one hears Kaling explain it, McEnroe is a great fit.
"One thing that's common for a lot of Indian parents is a love of tennis. It's like an English Anglophile kind of thing," Kaling said. "When we decided that the character of Devi would have a temper, the McEnroe thing just kept coming back: you know, someone who's high-achieving but is undermined by their own temper."
"He has really high standards for himself and everyone around him. We kept talking about him and were like, 'Wait, should he be doing the narration?' Devi's dad loved tennis, and it timed out that he would have grown up watching McEnroe."