'Never Have I Ever' Returns for a Third Season on Netflix
The coming-of-age Netflix series Never Have I Ever has been renewed for a third season. The series follows actor Maitreyi Ramakrishnan as Devi Vishwakumar, a first-generation Indian American teenager. Fans resonated with Devi's story after losing her father and coming into her own as a teenager in high school. Over the two seasons, Devi tries to understand relationships in a complex love triangle and balancing friendships. Devi's whirlwind story will continue in the third season.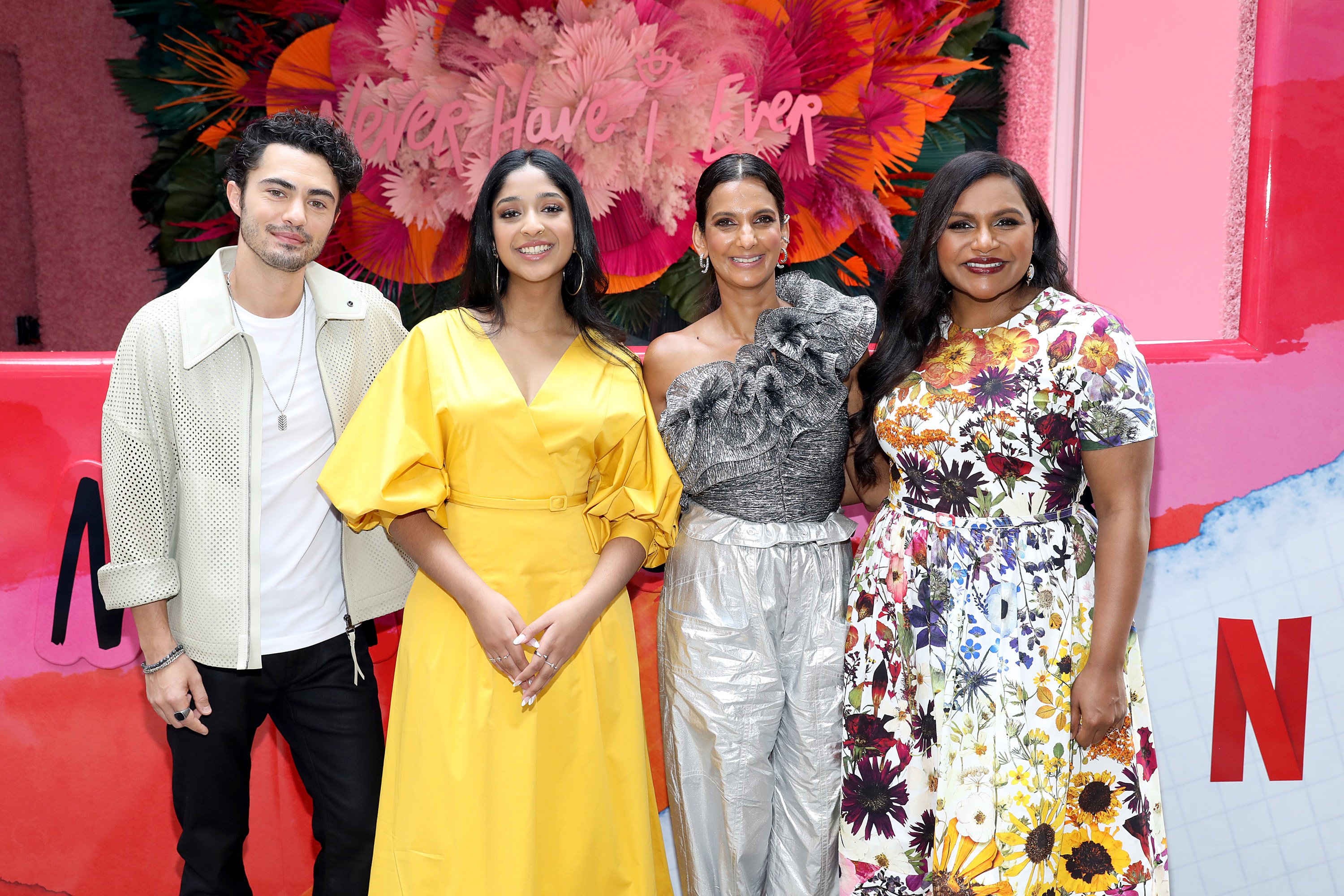 Devi Vishwakumar is a 15-year-old trying to figure it out
The show's storyline and characters are loosely based on the real-life experience of its creator, Mindy Kaling. After losing her father, Devi has a hard time navigating life and decides to revamp her social status after a horrible freshman year. While her friends start their romances in secret, Devi chooses to set her sights on Paxton (Darren Barnet), her long-time crush and dreamboat.
The first season follows Devi as she tries to mend her broken friendships due to her selfish actions, fix her home life, and figure out who she really likes. The show's second season started with Devi stuck in between choosing Paxton or her ex-rival, Benjamin "Ben" Gross (Jaren Lewison). Instead of choosing, Devi dates both of them without each other's knowledge. The arrival of another Indian student creates tension and jealousy for Devi. Not to mention, her mother has her possible romantic interests.
Series renewed for a third season on Netflix
According to Variety, Never Have I Ever is renewed for a third season only a month after its second season premiered in July 2021. There is no news on where Devi's storyline is headed in the new installment or the outcome of the supporting characters.
The show's creators Kaling and Lang Fisher said in a joint statement, "We are so grateful to Netflix and Universal Television for letting us continue to tell this story, and to the fans around the world who clamored to see more of this badly behaved Indian teenager."
According to Deadline, the main cast is to return for the new season. The cast includes Maitreyi Ramakrishnan, Poorna Jagannathan, Richa Moorjani, Jaren Lewison, Darren Barnet, Lee Rodriguez, and Ramona Young. John McEnroe will also return as the show's narrator.
Fans are eager for a new season of 'Never Have I Ever'
Never Have I Ever fans are excited the series has been renewed on Netflix for a new season. On Reddit, one fan expressed, "After seeing the directions they took in season two, cannot wait to what season three has in store…especially with that look from Ben at the end of the finale!" That is not all, as one fan explained the difficulties of choosing between Team Ben or Team Paxton. Fans do want to see more of Dr.Jackson played by actor/musician Common. Dr.Jackson was Dr. Nalini Vishwakuma's (Poorna Jagannathan) work rival who becomes a romantic interest.
In another Reddit thread, a user asked fellow fans what they would like to see going forward. Some commented that the family dynamic was a must-have but, more importantly, Devi's story. Fans expressed that they hope to see Devi focus on herself and that her "love" life is not as important. They hope to see Paxton and Devi's relationship evolve and focus a bit more on supporting characters.