'Never Have I Ever': The 2nd Season of Mindy Kaling's Netflix Hit Is Finally Starting Production Next Month
Never Have I Ever, the runaway Netflix hit so perfectly capturing teenage angst in all its glory, will begin production on its second season in November, according to Variety.
Here's what to look forward to in the new season of the series co-created by former The Office star Mindy Kaling.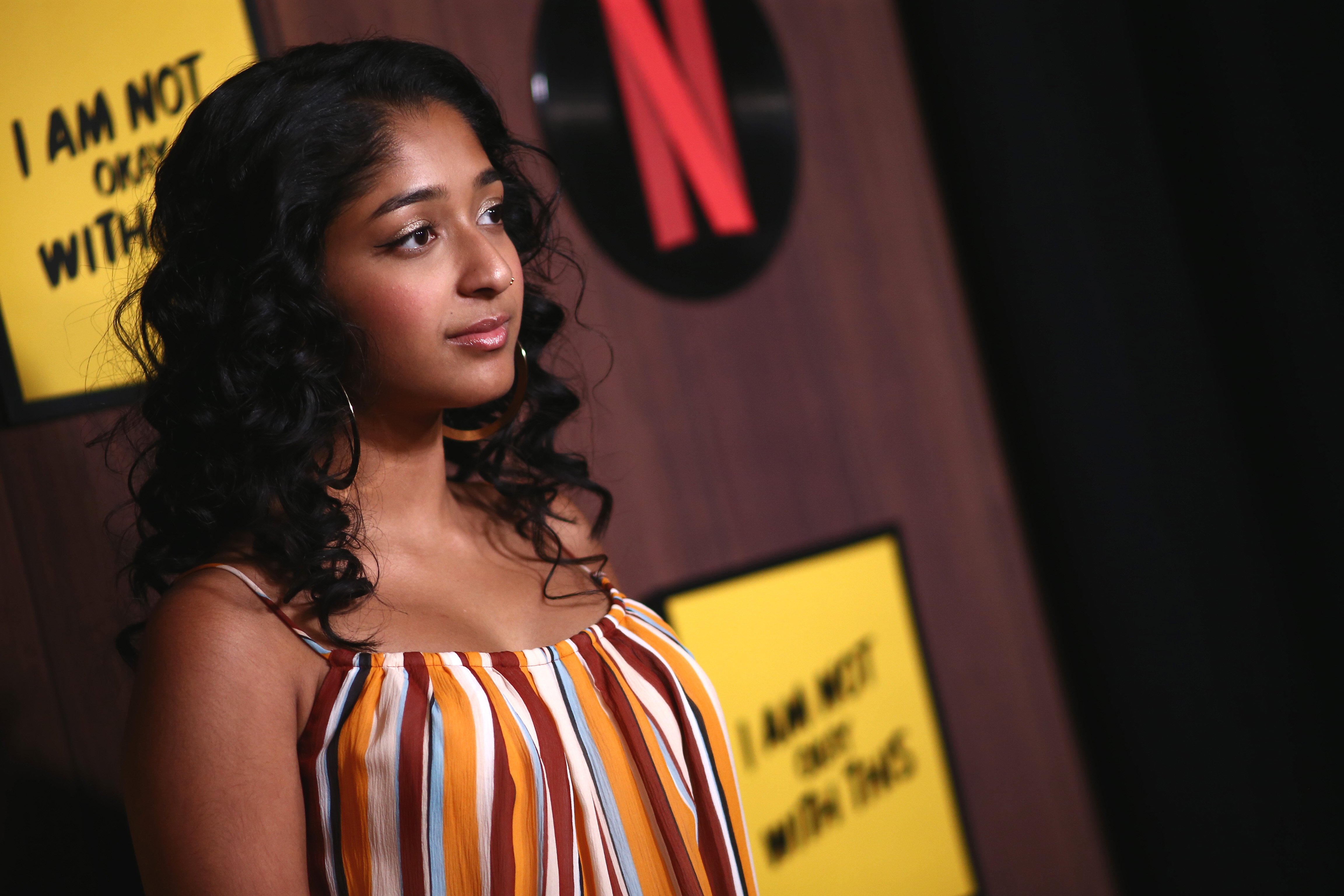 'Never Have I Ever' was renewed for a 2nd season in summer 2020
After months of speculation and guessing as to whether the series would be picked up by Netflix for a second season, the announcement came this summer with a big thumbs up for the show.
It was anyone's guess whether the coming-of-age comedy-drama would succeed with absolute beginner Maitreyi Ramakrishnan in the lead role of Devi Vishwakumar. After all, Ramakrishnan's last acting gig prior to the high-profile role was a high school play.
But thanks to the brilliant script and Ramakrishnan's spot-on performance (did we mention she was chosen from out of 15,000 other actors?), the first season was a huge success.
Mindy Kaling told Vulture in April how she and the production crew knew Ramakrishnan was the only one to play Devi.
"She's so comfortable in her own skin, and she just strikes you as not timid at all," Kaling said about Ramakrishnan. "She's a big fan of The Office, and the way she was talking to us was not like a scared, deferential foreign teenager. She was talking to us like another fan of TV, who happened to be 18 years younger than us. It was kind of a no-brainer."
The show's Instagram post this summer announced the news of the green light for their new season. "Maitreyi got bangs," the post said alongside a photo of the cast on a Zoom call showing Ramakrishnan sporting bangs, "oh yeah, and Never Have I Ever got a season 2." Ramakrishnan replied to the post, "Season two, let's go!"
Season 2 will begin filming in November 2020
With an enthusiastic "Let's goooooooo!!!!" from Kaling on Twitter, the announcement that Never Have I Ever is getting its second season underway is great news.
According to Variety, the show is being careful to film with COVID-19 in mind. In fact, the Nov. 10 film time-frame could change given the nature of unpredictability in all things since March because of the virus.
Ramakrishnan told J-14 magazine in August that she was not the first to be told about the show's renewal for its second season.
"It was actually Mindy that emailed all of us and I was the last one to look at it because I like to sleep in," she said in the video.
Jaren Lewison who plays Ben Gross in the series apparently really wanted to make sure his costar knew and wouldn't stop calling her, to her frustration.
"I did wake up to seeing a bunch of missed calls from Jaren. He was like, 'Bro, wake up!' Why would you call me so many times? First of all, if I didn't answer the first time, don't call again. My phone is off if I'm sleeping. I don't want to be woken up by my ringtone.
"Yeah, I was actually the last person to find out," she said.
The co-executive producer's other big news
This fall has been an extraordinarily busy one for Never Have I Ever's executive producer Mindy Kaling. In addition to filming starting on the show's second season, the former The Mindy Project star on Sept. 3 gave birth to her second child, a boy who she named Spencer.
Making her big announcement to Stephen Colbert on his late night show recently, Kaling afterward tweeted her heartfelt thanks for all the well wishes from fans.
Thanks everyone for your kind words about the new addition to my family," she wrote. "Being pregnant during the pandemic was a little scary, but it made me appreciate all the doctors, nurses and medical professionals who continue to work tirelessly giving treatment to those who need it, putting their own lives at risk. Spencer is happy and healthy and his sister is obsessed with him (well, his toys). It's been so fun having him in the house, I almost forget I'm outnumbered now. Love and grateful hugs. Xoxo MK"