New Dark Secrets Tarek El Moussa Revealed About His Divorce From Christina El Moussa
Christina El Moussa seems to have found happiness following the divorce from her Flip or Flop co-star and ex-husband, Tarek El Moussa. She's been documenting her love life with her beau, Ant Anstead, proving she's well past moving on from her marriage.
However, how is Tarek holding up? He hasn't gone public with any new relationships since Christina, but he has revealed new details about his life. Here's everything we know, including how tense things got during Flip or Flop filming (page 5) and how devastating the divorce really was for him (page 9).
1. Co-parenting is their focus
In an April 2018 interview with E! News, Tarek was asked about how he and Christina were doing after battling some ups and downs. As he and Christina share two children together, Taylor and Brayden, Tarek explained, "We're good. We're co-parenting."
"It's been almost two years now since we separated," he added. "We still work together [and] film together. The kids are doing great and that's the most important thing. It's the No. 1 job we have as parents."
Next: Here's how his love life is going.
2. He's been keeping his love life 'light and casual'
Tarek admitted that he doesn't have too much going on in his love life yet — and he's OK with that. He told E! News, "Right now, I'm just kind of enjoying being on my own and keeping everything light and causal."
Instead, he explained that he's putting his focus on his "kids, work, and just being happy."
Next: This is how he felt about seeing Christina in a new relationship.
3. He admitted it was tough to see Christina find love again
In his interview with E! News, Tarek was put on the spot about how he dealt with seeing Christina with a new man. He admitted, "At the beginning, it was very difficult."
"It was pretty soon, but now it's normal," he added. "I'm glad she met this guy, Ant. He seems like a good guy, it seems like my kids like him, so I'm very happy she finally found someone that's good."
Next: Here's how filming Flip or Flop has really been going since divorce.
4. Filming Flip or Flop has been 'beyond awkward'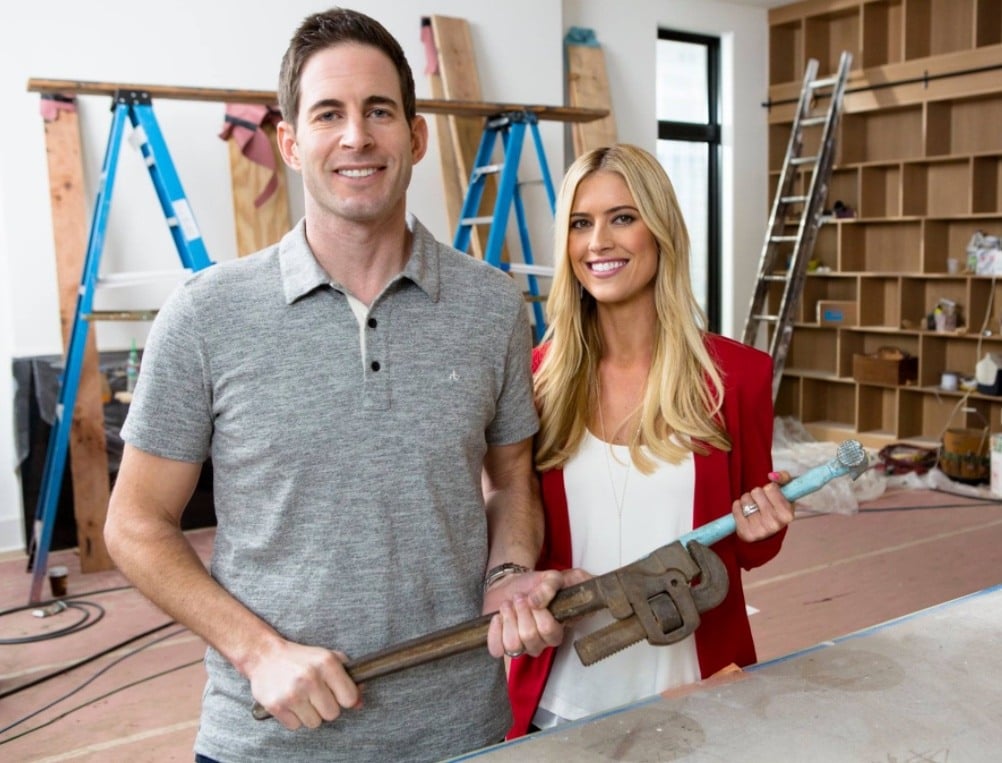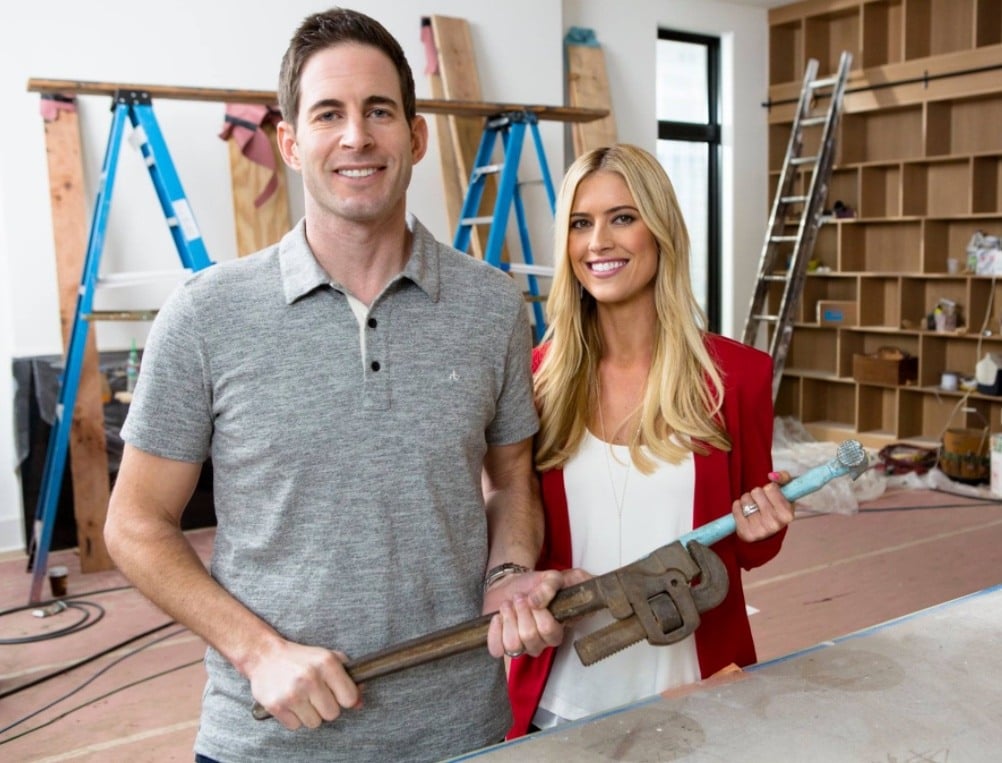 We can imagine that working with your ex isn't easy — but it sounds even more difficult when the divorce is so fresh. Both Christina and Tarek have admitted to the struggles of filming Flip or Flop after their split.
"Flipping houses put us in the spotlight, and while it was tough before, now the pressure is really on," Tarek admitted. "We're still trying to figure out how all of this is going to work."
Christina got a little more candid, revealing, "This would be awkward for any exes. Since we have to see each other every day it's beyond awkward. I'm planning on staying friendly and keeping things light."
Next: So how tense will things be on the new season?
5. Flip or Flop fans will witness some of their arguments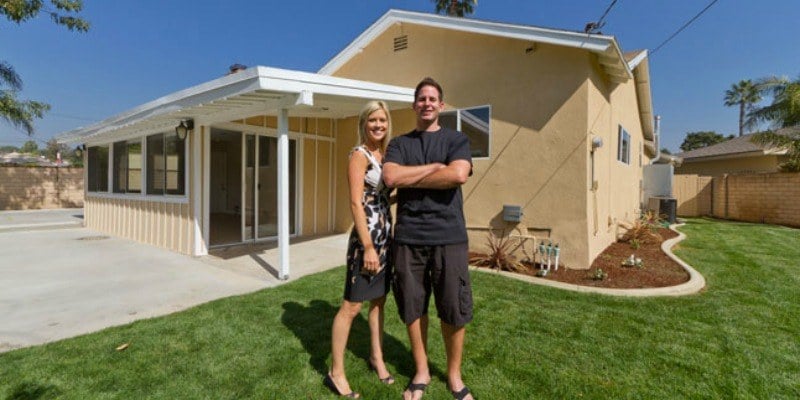 Though they did their best to get along while filming the newest season of Flip or Flop, the cameras still caught some tense moments between the former couple.  Tarek admitted as much, saying,"We do our best to be as professional as possible but every now and then we have to jab at each other—sometimes more serious than others."
He also added, "I just watched the first episode last week and it is absolutely different than anything you've ever seen from us. We got into a few arguments that I didn't think were going to make camera and they did."
Next: The show may be nearing it's end. 
6. The divorce may impact the future of the show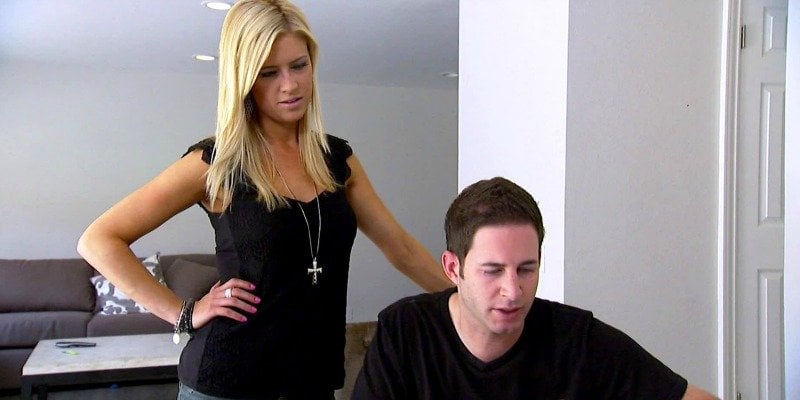 Given how difficult filming was and their tumultuous relationship after divorce, many are wondering whether Flip or Flop will end after Season 7. But Tarek says the future of the show has not been finalized.
"Right now, it's up in the air. We're not sure," he recently said. "I think time will tell. In the next few weeks, I'll have some answers for you."Next: Could he star in his own show?
7.  Will the two pursue their separate spinoffs?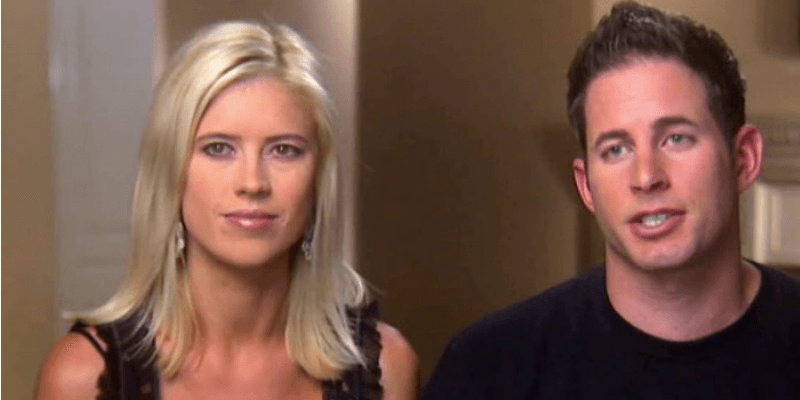 Should the show end, there are rumors about the potential spinoffs starring either just Tarek or just Christina. Neither possibility has been confirmed, but Tarek insists there is no competition between him and his ex either way.
"I hope the best for her. We have kids. I need her to continue her career and I want her to be successful, make money. That way, she can live a great life. My kids can have a great life," Tarek explained. "At the same time, I'm doing everything I can to build my companies."
Next: Divorce wasn't his only recent struggle.
8. He dealt with health battles before divorce
Divorce wasn't the only hard time Tarek went through in recent years. Before his divorce, he battled cancer not once, but twice. In 2013, Tarek underwent treatment for thyroid cancer, but he later came to learn he'd had testicular cancer, as well.
"Testicular cancer is more of a private thing," Tarek told People. "A lot of people said they got tested because I shared my [thyroid cancer] story. I thought this was the time to come forward because it could save some lives."
Four months after Tarek completed his cancer treatments, he found himself with a serious back injury. He was taking Vicodin daily, his hormones were thrown off, and he and Christina were still filming Flip or Flop while dealing with divorce all at once. "It was a horrifying experience," he told Radar Online.
Next: This is how devastating his divorce was for him.
9. He called his depression from the divorce 'worse than cancer'
While Tarek's life has seemingly been more positive lately, he admitted that going through divorce was the hardest time in his life. In an interview on The Dr. Drew Podcast, he actually called it "100 times worse than cancer."
Tarek revealed, "I was so broken after everything I went through, like, literally broken, that I was devastated." He added, "I could barely walk I was so broken as a person after going through all the trauma and the divorce and all these different things."
Next: His struggles aren't over quite yet.
10. Tarek suffered yet another back injury
Although Tarek has proven to be in a better place since his injuries and divorce, life has knocked him down yet again. In May 2018, he revealed that he suffered another back injury. "Awful news…life has been going so well and I've been so happy and healthy!," he wrote in an Instagram post.
"Unfortunately… I injured my back again… it's very scary," he added. "Last time I lost 50 pounds and was taking large amounts of pain meds to try and help the pain. Truthfully those meds really affected my mental and physical state and changed who I was."
He also noted, "Last time I hurt my back it took me a year and a half to recover. As of today I can barely walk…I honestly can't even believe this is happening, I feel like it's a bad dream that I will wake up from."
Next: He's on the mend.
11. He underwent treatment for his back injury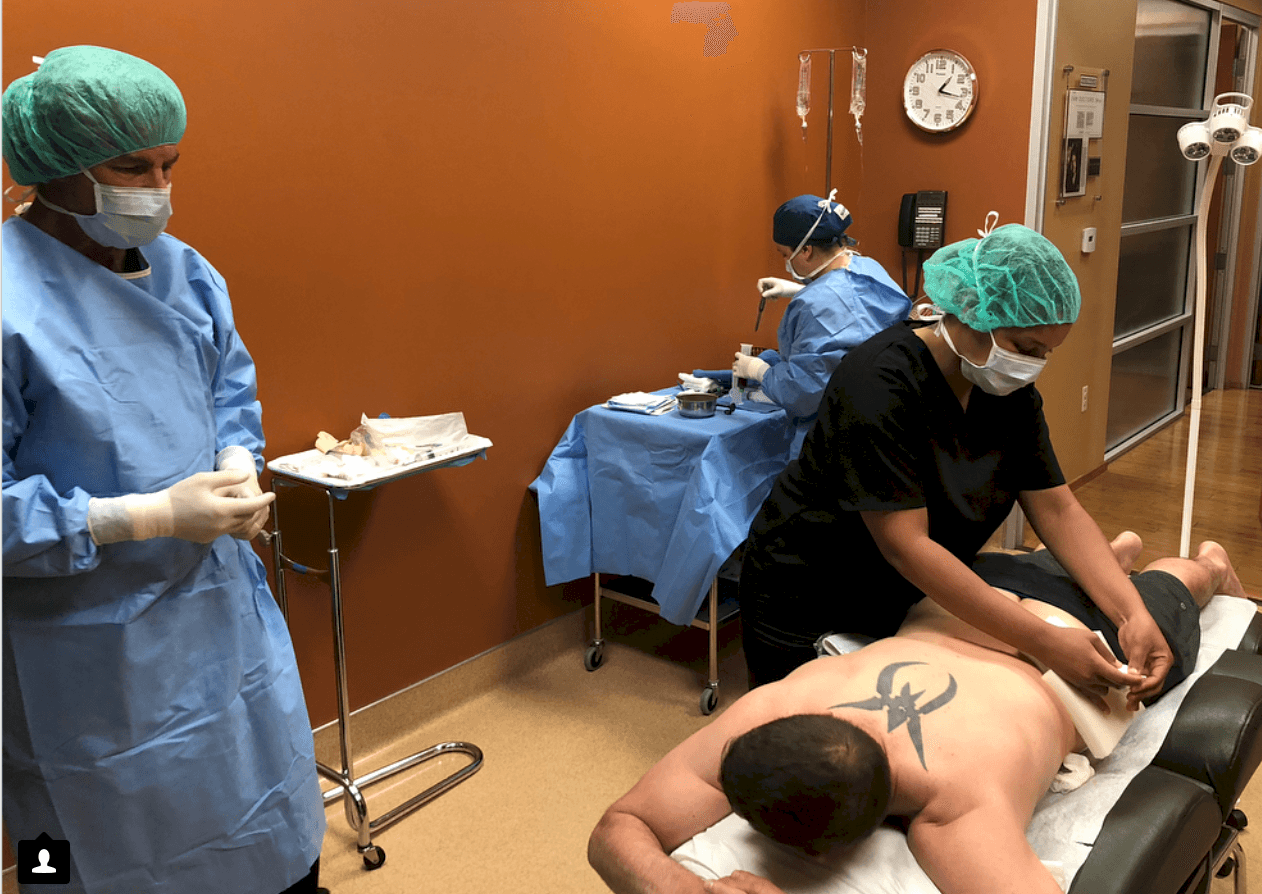 After suffering from a serious injury, Tarek underwent stem cell treatment and now says he's almost cured. "MIRACLES HAPPEN!!!!" the HGTV host said. "My God, debilitating back pain is the absolute worst pain in the world." 
He went on to write:
"Two weeks ago I could barely walk and was headed towards surgery … Today, I can't believe I'm saying this…I'm 80 percent better from my treatment with almost NO pain at all!! Just left my second procedure and I will be 100 percent pain free in 2 weeks..the future is here!!!! It works for so many different injuries not just the back!"
Check out The Cheat Sheet on Facebook!