New Disney+ Trailer Confirms Multiple Shocking Details About 'WandaVision': Predicting the MCU's Future
Disney+ Super Bowl trailer confirms multiple rumors surrounding 'WandaVision,' and helps predict what's to come next in the MCU.
The Disney+ trailer that aired during the Super Bowl — featuring cinematic-level tidbits from WandaVision, Falcon and the Winter Soldier, and Loki — may have been brief, but it was quite telling. While information concerning Falcon and the Winter Soldier remains scarce (following Wilson throwing the shield and Zemo appearing on the screen), the clips from WandaVision confirmed a few presumptions surrounding the Disney show — confirmations that can help determine the show's narrative trajectory and subsequent MCU aftermath. So, what can we conclude about WandaVision following the trailer? Let's start with the obvious.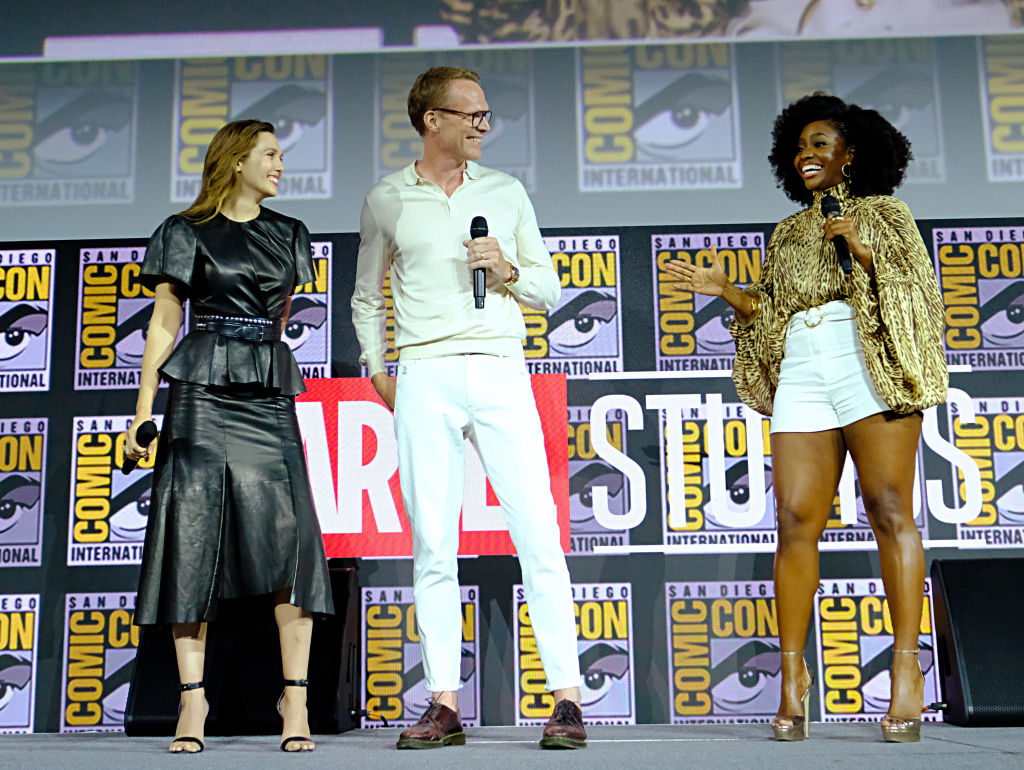 Wanda looks pregnant in one scene: Are Wiccan and Speed on the way? 
While the flashes between different shows did not provide much time to get a grip on all the wild narrative possibilities, fans were quick to notice that Elizabeth Olsen's Wanda was boasting a baby bump in one scene, confirming that her two notable and quite gifted children may be on the horizon. 
Scarlet Witch gives birth to twins in the comics — Wiccan and Speed. So, who are Wiccan and Speed, and what do they have to do with the Marvel landscape? How will they impact the MCU's future?
Wiccan and Speed are members of the Young Avengers 
Wiccan and Speed both go on to become Young Avengers. Considering such a movie has been rumored for quite some time — and noting that WandaVision will play into the Doctor Strange in the Multiverse of Madness — the show may also begin to lay the foundation for a future cinematic mash-up featuring new, younger heroes as the focal point. In the comics, the twins wind up separated, discovering that they are long-lost siblings down the line. 
Wiccan can manipulate and alter reality at will, he is capable of tracking and locating others, illusionary disguises, tearing down force fields, mass teleportation, telekinetic force beams, enchantments and more. As for Speed, his name indicates his abilities; he can move at superhuman speed, yet he also possesses superhuman strength and durability. 
Will Wiccan save Scarlet Witch from Doctor Doom? 
In the comic books, Wiccan winds up saving Scarlet Witch from marrying Doctor Doom (after heartache leaves her vulnerable and Doom makes his manipulative entrance), which is another narrative that the MCU can choose to explore if the rumors surrounding Doctor Doom also turn out to be true. He's one of the main villains rumored to be joining the soiree in Black Panther 2. The MCU may just have to employ the multiverse to fiddle with time a bit, making Wiccan old enough for a rescue mission. 
Wanda is wearing the iconic Scarlet Witch costume in one 'WandaVision' scene: What does this mean?
In one scene, Wanda appears wearing her iconic Scarlet Witch garb, and though it looks a little bit over the top for a modern landscape, it points to the possibility that she finally comes into her full powers, owning the identity that the Infinity Saga approached but never fully delivered. Does this mean she will go completely mad, leaving behind a fractured reality in her wake — one for Strange to fix in his solo installment? All these rumors are starting to become more likely.