New Edition and Bell Biv DeVoe Legend Ricky Bell Confessed, This Song Is His Favorite
Ricky Bell is an iconic performer with roots in, not one, but two multi-platinum-selling bands. The New Edition and Bell Biv DeVoe singer has a slew of hits in his rearview and remains active on the concert tour circuit. With so many crowd-pleasers in his arsenal, it is difficult to imagine that the artist has a favorite. But, as it turns out, Bell does admit he enjoys performing one particular tune above all others. Here's what he told his YouTube followers about it.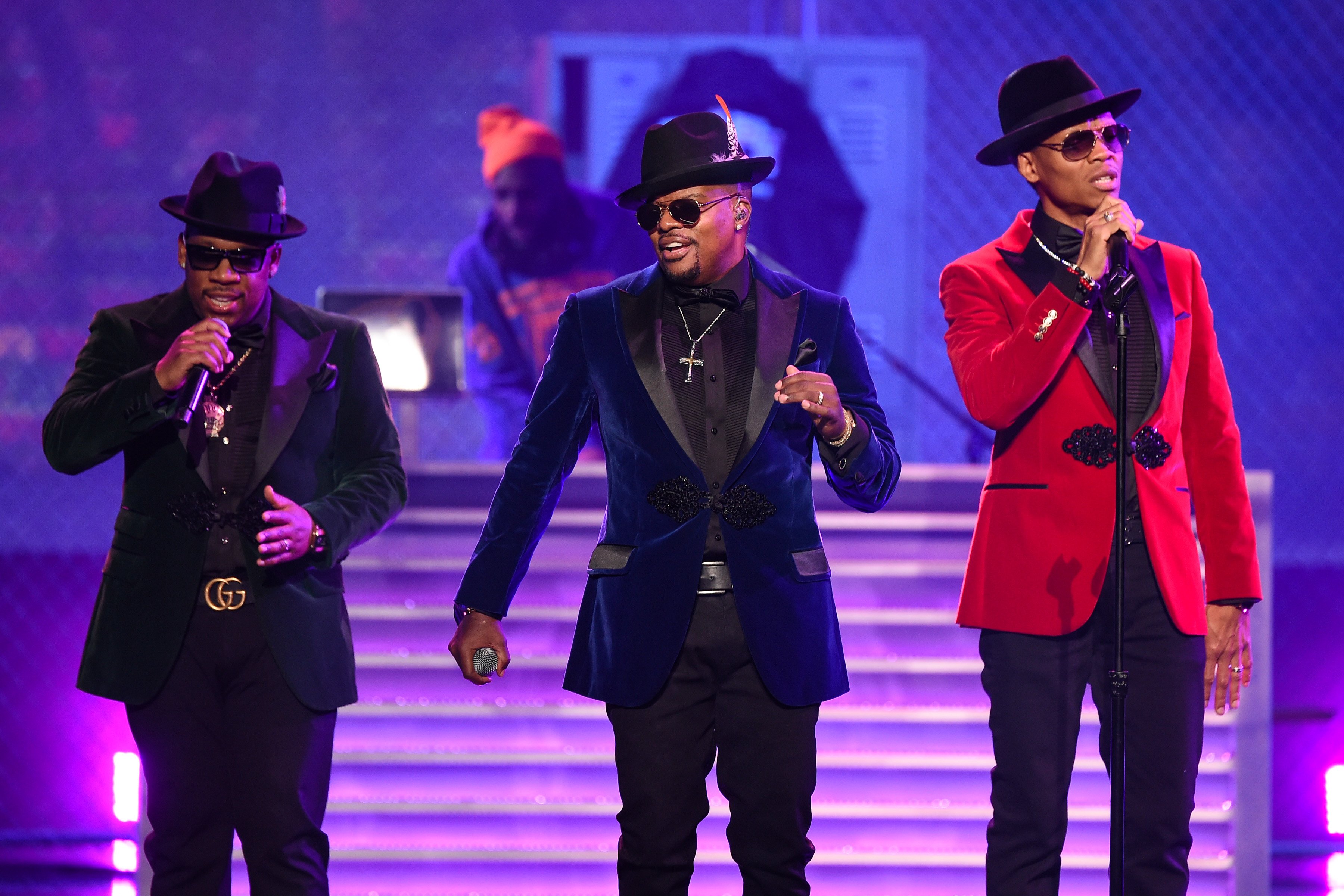 From New Edition to Bell Biv DeVoe, Ricky Bell has serious vocal chops
Bell began his music career as a founding member of Boston, Massachusetts, boy band New Edition. As detailed in BET's biopic, The New Edition Story, Bell created the group with Michael Bivins, Bobby Brown, and Ralph Tresvant. Ronnie DeVoe soon joined them to form a quintet.
Music aficionados will remember that after a public conflict, Brown was removed from the group and replaced with Johnny Gill. But eventually, the crew reconciled and recorded new music as a sextet. Through all of the changes over the years, Bell's status as one of the lead vocalists in New Edition remained consistent.
Bell also seized success alongside Bivins and DeVoe when they formed the trio dubbed Bell Biv DeVoe. Bell's velvety vocals juxtaposed with the edgier rapping style of Bivins and DeVoe was a dope combination that wowed fans. B.B.D. often described their unique genre as "mentally hip hop smoothed out on the R&B tip with a pop feel appeal."
When it comes to performing, the singer has a favorite tune
RELATED: Bell Biv DeVoe Member Ricky Bell Just Showed YouTube How to Do the 'Poison' Dance the Right Way
The music of New Edition and Bell Biv DeVoe has stood the test of time. Over four decades after joining forces, the seasoned entertainers still deliver powerhouse concert performances. And when it comes to putting on a show, Bell dished that one particular hit resonates deepest with him.
Bell and his wife Amy Correa Bell delighted fans with a YouTube Live event in which they answered burning questions. One viewer asked, "What's your favorite song to perform?" Without hesitation, Bell answered.
"My favorite song to perform is probably 'Poison' because I love the reaction that we get and I love pulling people on stage and just watching them dance to 'Poison,' [and] just watching them have a good time," said Bell.
The star appears to love performing the signature moves so much that he has no qualms about breaking into song and dance just for fun, including a priceless rendition of the classic "Poison" dance in a quarantine style video he shared on social media.
RELATED: Which New Edition Group Member Has the Highest Net Worth?
Many fans seem to share Bell's affinity for "Poison." The single from B.B.D.'s 1990 multi-platinum-selling album of the same name dropped amid fan frenzy, and today the record remains in rotation on radio stations and in dance clubs. What's more, the song has been featured in numerous films, video games, and TV series, including Pitch Perfect 2, Grand Theft Auto: San Andreas, and Glee.
Music lovers who want to relive the magic of Bell Biv DeVoe are in luck. The group has picked back up with virtual and drive-thru concerts, giving us a boost during quarantine. Fans can check out Bell's Instagram feed for updates.
Follow Erika Delgado on Twitter.