Who Is New England Patriots Quarterback Mac Jones' Girlfriend, Sophie Scott?
Once upon a time, the New England Patriots were Tom Brady's team but after nearly two decades that all changed leaving many to wonder who would take the reigns and snaps under center. For a little while some thought veteran NFL quarterback Cam Newton may be that guy; that is until he was cut from the roster just before the 2021 regular season began. The starting job then went to rookie Mac Jones.
Now under the bright lights on the big stage, fans have questions about the signal caller they hope can lead the franchise that has been so successful in the past back to the playoffs. Here's more on Jones and his longtime girlfriend, Sophie Scott, who will also get credit if the team has a winning season. Read on to find out why.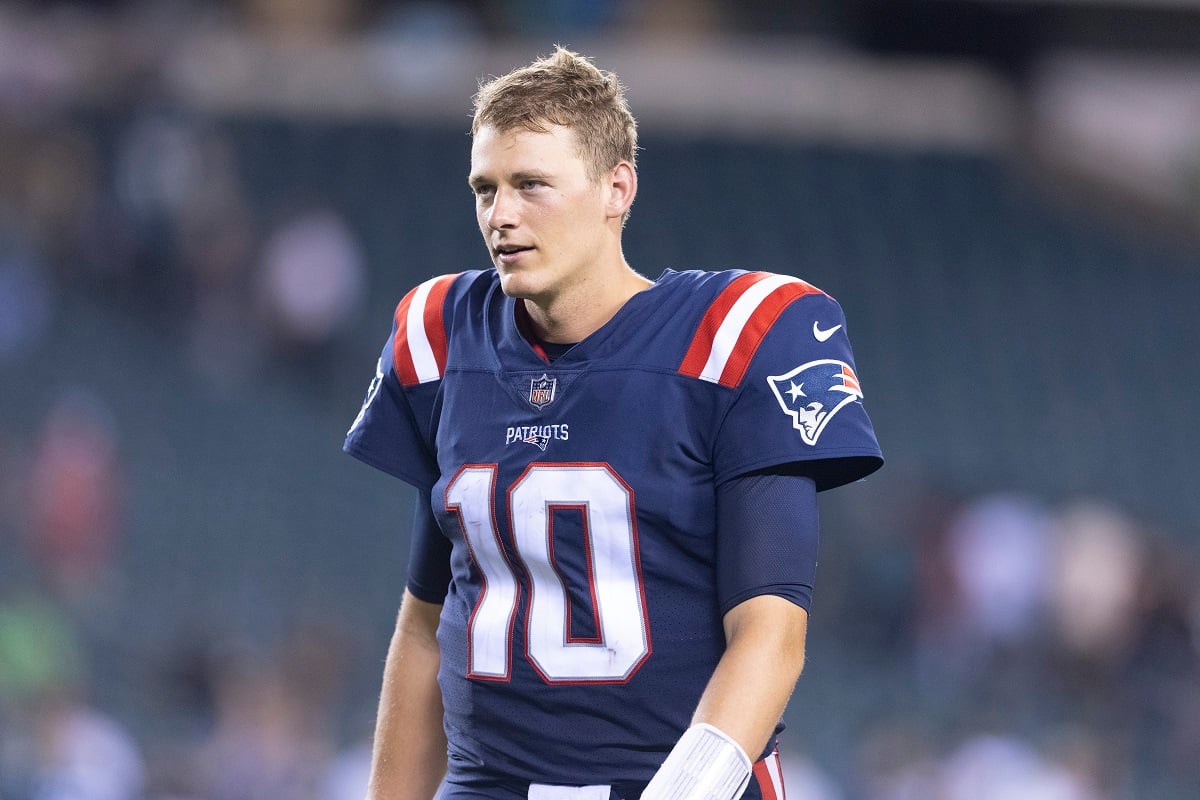 How long Jones and Scott have been together
Scott was born in St. Louis, Missouri. She began attending the University of Alabama in 2017 and that's where she met Jones. They have been together since September 2019 when they began showing up on social media feeds together.
Scott, who's a member of the Alpha Chi Omega sorority, was her beau's biggest cheerleader when the Crimson Tide played Ohio State in the 2021 College Football Playoff National Championship. Following Bama's victory over the Buckeyes, Scott posted a photo of herself via Instagram at the game with the caption: "National Champions! #rolltide" and a trophy emoji.
Scott was super supportive when Jones announced that he would be entering the NFL Draft as well writing: "I'm so proud of you for following your dreams and declaring for the 2021 NFL Draft. I'm so excited to see where the next chapter takes us."
What is Scott's career?
In August 2019, Scott began working at the University Orthopaedic Clinic & Spine Center in Tuscaloosa as a part-time physical therapy and occupational therapy aid. Before that, she interned for Alabama's football team as a sports medicine intern. She was chosen as a finalist for an orthopedic clinical research internship at the Children's Hospital Colorado in Aurora, Colorado. However, the internship was canceled due to the coronavirus (COVID-19) pandemic.
"I feel for all of the college students who are missing out on opportunities similar to mine, but I am grateful for my health at this time," she wrote on Facebook.
Scott has also partnered with clothing and jewelry companies to promote a number of products on her social media accounts.
She just might be the Patriots MVP
Following his first NFL start, which was a 17-16 loss to the Miami Dolphins, Jones reflected on his performance and what Scott thought of it when he joined WEEI 93.7's Merloni and Fauria.
"She understands football and so does my mom, so I always get the breakdown from them after the game," the athlete told the show hosts. "I listen to them, and my dad, and obviously the coaches most importantly, but it is good to take whatever they thought I could do better." 
Scott knows so much about the game that she even helped her beau learn the Patriots playbook. Jones previously admitted that she did so by doing walkthroughs of plays with him in their backyard. "She does a good job. Most of the time she just walks through [plays] in the yard. Yeah, she helps me a lot," the quarterback said.
Therefore, if Jones does well this season Pats fans will have Scott to thank too.